Why Weather Conditions Increase Pain and How You Can Help Alleviate It
Dr. Golzar "GiGi" Ghanbari
Have you ever noticed that your pain levels seem to fluctuate with changes in the weather? Many individuals report experiencing increased discomfort in their joints, muscles, and other areas of the body during certain weather conditions.
Let's delve into how weather patterns can potentially worsen pain, particularly in back and shoulder pain. We will also explore why joint pain may be triggered by storms and discuss effective strategies, including chiropractic care, to alleviate pain during colder weather.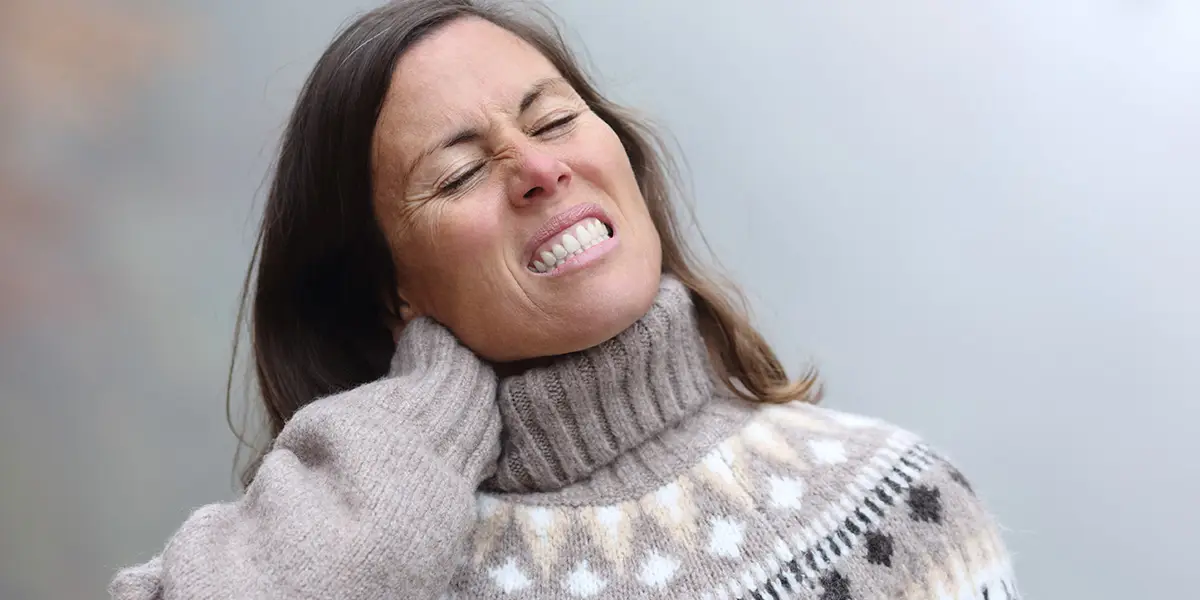 The Weather-Pain Connection
Research suggests that changes in weather patterns, such as temperature, humidity, barometric pressure, and precipitation, can influence pain perception.
While the exact mechanisms are not fully understood, it is believed that these weather-related factors can affect joint fluid viscosity, nerve sensitivity, inflammation levels, and muscle tension, all of which can contribute to pain sensations.
Precipitation and Joint Pain
Many individuals with back and shoulder pain report that rainy weather exacerbates their symptoms. The drop in barometric pressure during rainstorms can cause tissues to expand, potentially increasing pressure on nerves and leading to heightened pain. Additionally, the increase in humidity may contribute to muscle stiffness and tension, further aggravating existing discomfort.
Stormy Weather and Joint Pain
If you experience joint pain during storms, you're not alone. It is believed that the changes in barometric pressure, combined with the release of charged particles in the atmosphere, can affect joint fluid and lead to increased inflammation and pain in the knees.
The exact mechanisms are still being studied, but many individuals find their joint pain flares up during stormy weather.
Easing Back Pain in Cold Weather
Cold weather can also intensify back pain for some individuals. The cold temperatures can cause muscles to contract and become tense, leading to increased stiffness and discomfort.
To ease back pain during colder weather, it is crucial to keep the back warm, maintain good posture, engage in gentle exercises, and consider alternative therapies such as chiropractic care.
How Chiropractic Can Help
Chiropractic care offers a holistic and non-invasive approach to pain management, including weather-related pain. Chiropractors focus on optimizing spinal alignment, reducing muscle tension, and improving overall musculoskeletal function.
Through spinal adjustments, soft tissue therapies, exercise recommendations, and lifestyle guidance, chiropractors can help alleviate pain, improve mobility, and enhance overall well-being, regardless of weather conditions.
Chiropractic treatment can help alleviate pain, improve spinal alignment, reduce muscle tension, and enhance overall musculoskeletal function, providing relief regardless of weather conditions.
By understanding the weather-pain connection and exploring appropriate strategies, you can take control of your pain and improve your overall quality of life. Stay proactive, stay informed, and don't let the weather dampen your spirits or increase your discomfort.
The team at Thrive Proactive Health is here to help you restore, revive and optimize your health!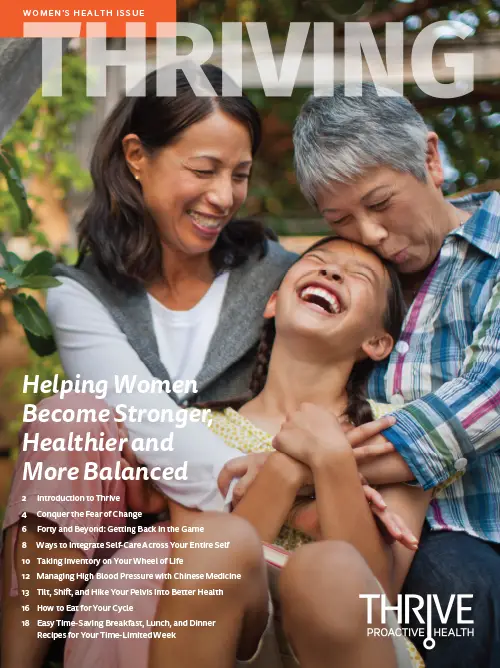 Thriving Magazine • Women's Health Issue
For many families, women are the gatekeepers of health and wellness. But so often, women neglect their own health to take care of others. We want to help change that. This edition of Thriving Magazine is all about women's health and wellness, and how taking care of yourself and understanding the importance of balance influences everything you do.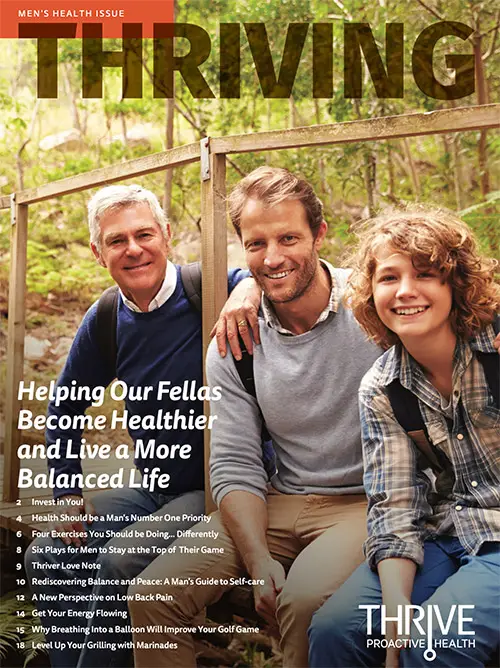 Thriving Magazine • Men's Health Issue
Most of us have, at least, a vague idea of what we need to do to live healthy lives. We may also have the best intentions to take action to make ourselves healthier. Unfortunately, we may not be successful because many of us, though ambitious, set ourselves up for failure. This edition of Thriving Magazine is all about men's health and wellness, and how making small changes to your every-day routines can greatly influence your overall health.
More Articles to Help You Thrive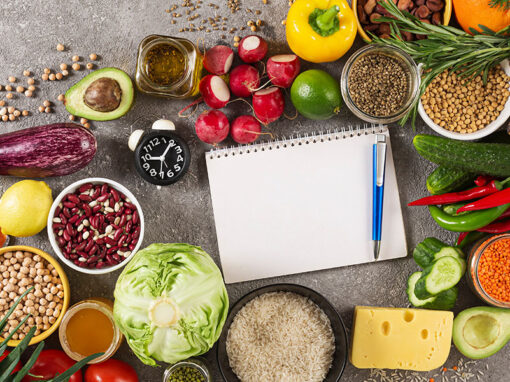 Why do we need to wait until January 1st to get it all together? Let's start making small changes today in order to get us on track for the start of the new year. When it comes to food and fueling our bodies, we do our best when we have good habits in place. Having a goal to "eat healthy" isn't enough; we have to have a plan in place to make ...