Ways to Integrate Self Care Across Your ENTIRE Self With Thrivestyle Medicine
Men and women share many of the same sources of stress, such as financial matters, work, health, and family.
That said, stress can be increased due to the many roles that women take on that include family obligations, caregiving for children and/or elderly parents, work responsibilities, and more. As demands increase to fulfill these roles, women can feel overwhelmed with time pressures and unmet obligations as they try to juggle everything.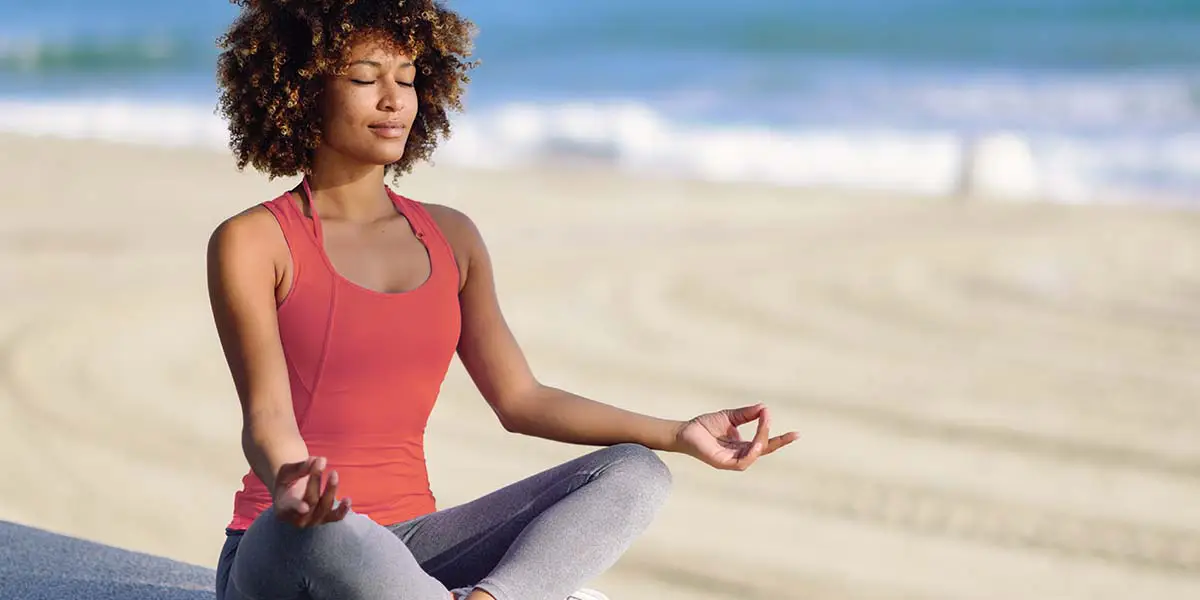 Oftentimes, women spend more time meeting the needs of others rather than tending to their own needs. When stress levels are high, women may not even recognize what their needs are. But it doesn't have to be that way, and for you to be at your best for others, you need to prioritize some things for yourself.
See how our behaviors in each of these pillars impacts our health and well-being, and get strategies on how to develop more resilience to live happier and healthier lives!

Mindset
How do you cultivate positive emotion, gratitude and a growth mindset?
Your feelings follow your focus. When you're focused on the negative, you will feel negative. On the other hand, when we focus on the positives in our lives, we feel better. Your focus also follows your feelings, which can then lead to a feedback loop that can be positive or negative.
Challenge Yourself:
Write down three things that went well today and why they went well. Share these positive thoughts with a family member or friend.

Sleep
Do you prioritize enough downtime for rest, sleep and recovery?
Getting adequate sleep can always feel like a challenge. But we need to prioritize sleep, considering we spend about a third of our lives sleeping. It does not take long for a lack of sleep to start to impact our health. This includes decreased response times, decreased performance, and increased moodiness. Chronic sleep dysfunction increases the risk of type 2 diabetes, cardiovascular disease, and premature death.
Challenge Yourself:
Avoid use of screens and electronics for at least one hour prior to bedtime. Try reading a book, taking a bath, meditating, or listening to calming music.

Stress Resilience
What habits help you manage stress and promote resilience?
Even though stress is an unavoidable part of life, how we think about it and how we respond to it makes the difference in how it impacts our self care and health. The stress response is a cascade of physiological events that can lead to improved health and productivity, or to anxiety, depression, obesity, immune dysfunction, and poor health outcomes.
Challenge Yourself:
Get outside and get your body moving for at least 30 minutes each day, or take 10 minutes each day to sit in silence to meditate or be mindful.

Community
How are your relationships? Do you feel connected and engaged in your various family and social circles?
We are wired to connect with others through feelings. We truly are social beings, and need to be connected with others to be emotionally well. Research shows that positive relationships are key to our well-being, and are as important to living a long life as not smoking!
Challenge Yourself:
Do something intentional each day to show someone in your social network that you care for them. Give someone a genuine compliment, share a meal with someone, or have an authentic honest conversation with a friend.

Exercise
Are you getting enough daily movement to promote physical vitality and energy?
Research overwhelmingly shows that movement and exercise is beneficial for health. It can make us happier and more emotionally resilient. Even a single bout of exercise for 10 minutes can improve mood. Regular movement has been shown to be as powerful as antidepressant medications and without any of the nasty side effects.
Challenge Yourself:
Be active moving your body in some way for at least 30 minutes each day. Take a walk, go for a bike ride, do some resistance training, or work in your yard — exposure to natural settings has been shown to be emotionally uplifting.

Nutrition
Do you plan and prioritize healthy meals and snacks to properly fuel and use food as medicine?
What we put into our bodies each day dramatically impacts our health and well-being. Our bodies are complex machines that function best when we provide them with quality fuel. Unfortunately, all too often in our modern world we are feeding our bodies convenient, processed junk food, with way too much salt, sugar, protein and fat, and a lack of water, fiber, and other nutrients.
Challenge Yourself:
Every day, try to consume eight or more servings of whole foods: vegetables, fruits, legumes/beans, whole grains.
A serving size is roughly the size of your fist.
Foods should be consumed as close as possible to their natural form.
Prepare and share a plant-based meal with family or friends.
Interested in learning more about Thrivestyle Medicine and how we can help on your health and wellness journey? Let's schedule a chat! 
Thriving Magazine • Men's Health Issue
Most of us have, at least, a vague idea of what we need to do to live healthy lives. We may also have the best intentions to take action to make ourselves healthier. Unfortunately, we may not be successful because many of us, though ambitious, set ourselves up for failure. This edition of Thriving Magazine is all about men's health and wellness, and how making small changes to your every-day routines can greatly influence your overall health.
Articles are written by our experts in Lifestyle Medicine, physical therapy, fitness training, chiropractic care, nutrition, massage, acupuncture, Chinese medicine, and energy healing.
More Articles to Help You Thrive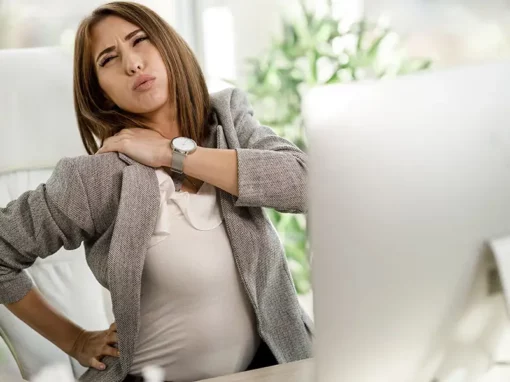 In today's world, many of us spend a significant portion of our day working at a desk or in front of a computer. However, long hours of sedentary work can take a toll on our bodies, leading to discomfort, pain, and decreased productivity. This is where workplace ergonomics and chiropractic care come into play. So, why are workplace ergonomics ...