Breathing Therapy + Postural Restoration®
for those looking to relieve pain, dysfunction, stress and disorientation
Available at both of Thrive's Virginia Beach locations: Market Square & Kempsville.
20% discount offered to military, first responders and healthcare workers for all cash-based services. 
What Makes Thrive the Best Choice for Breathing Therapy & Postural Restoration®?
The science of Postural Restoration® and takes a unique, whole-body approach to diagnosis and treatment.
Most of the time, pain, tension and dysfunction are caused by a mechanical muscular problem relating to muscle actions and movement patterns that are out of sync and imbalanced. We are committed to helping you reach maximum functional performance. Treatment is fully-customized and based on your specific physical needs.
With Postural Restoration®, we perform a series of biomechanical tests to assess your body's movement. We look at your pelvic movement, breathing diaphragm, rib cage and spinal movements, as well as scapular and shoulder reaching and lifting movements.
 Thrive Proactive Health is the only facility in Hampton Roads to have the most highly trained therapist in this kind of treatment approach, and the only clinic in Hampton Roads to be certified by the Postural Restoration Institute.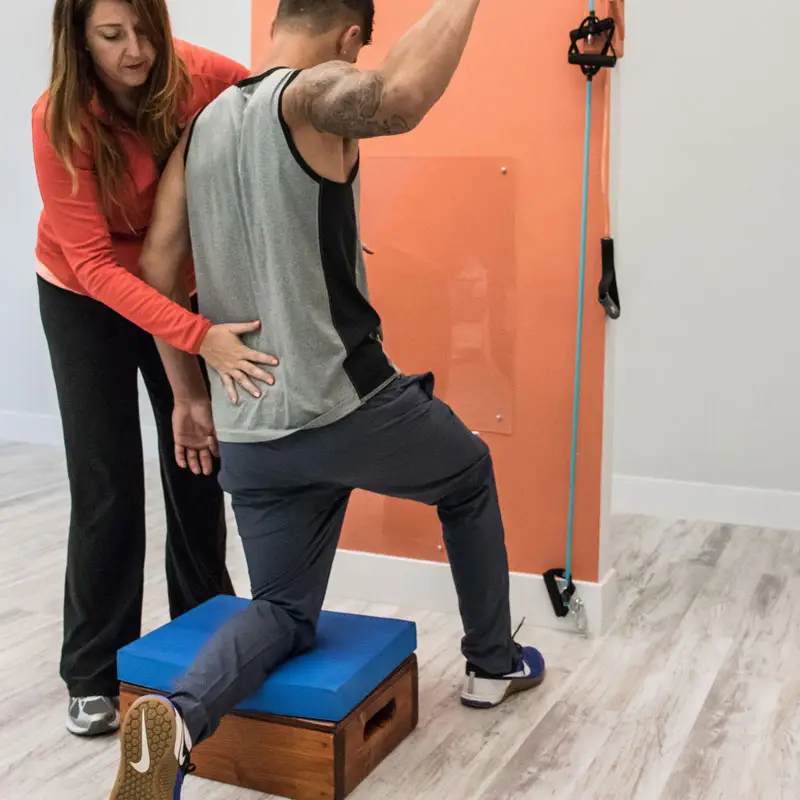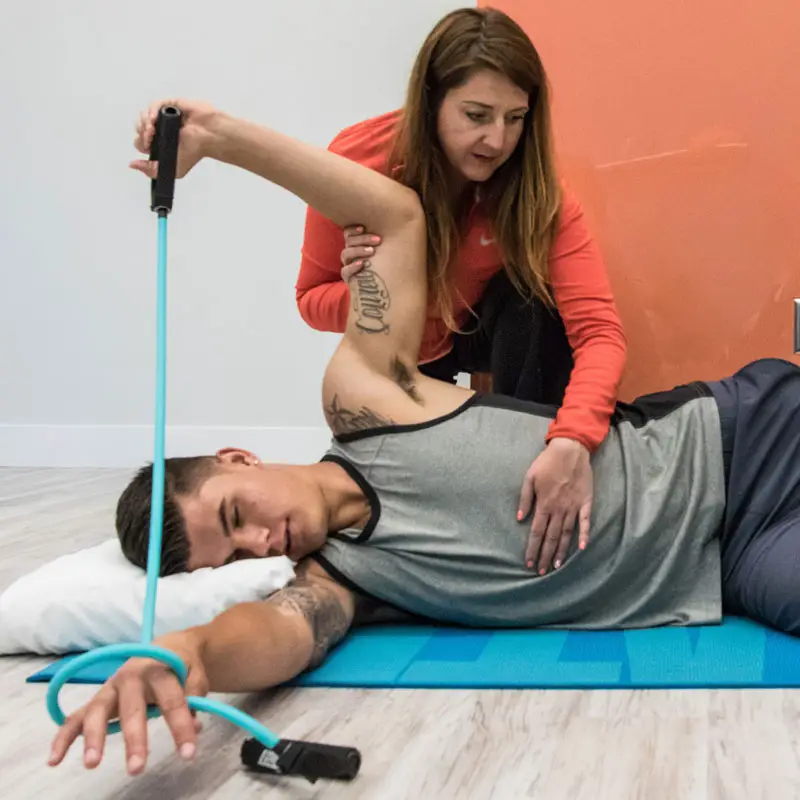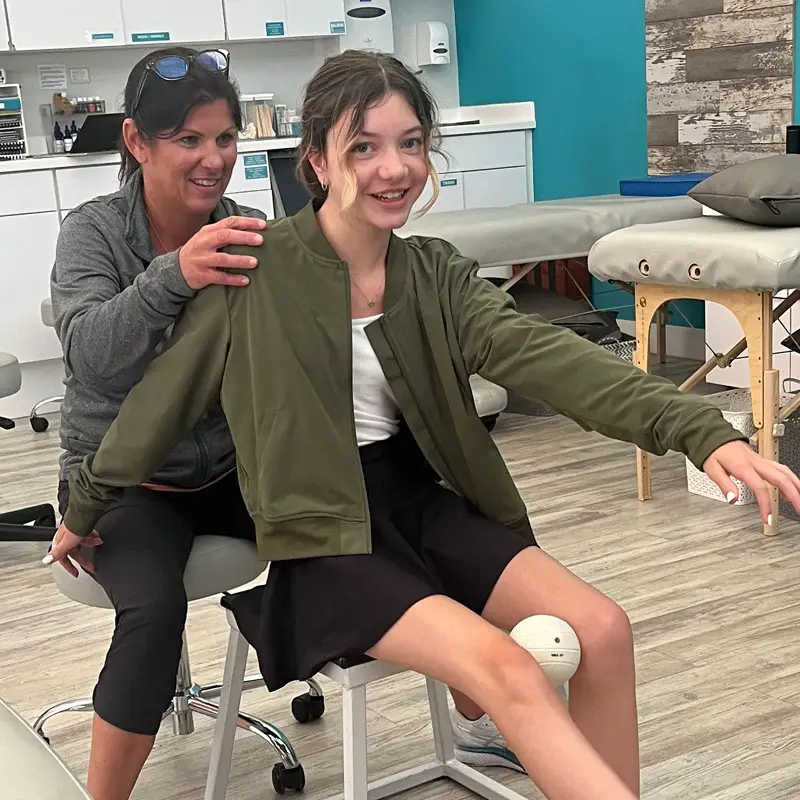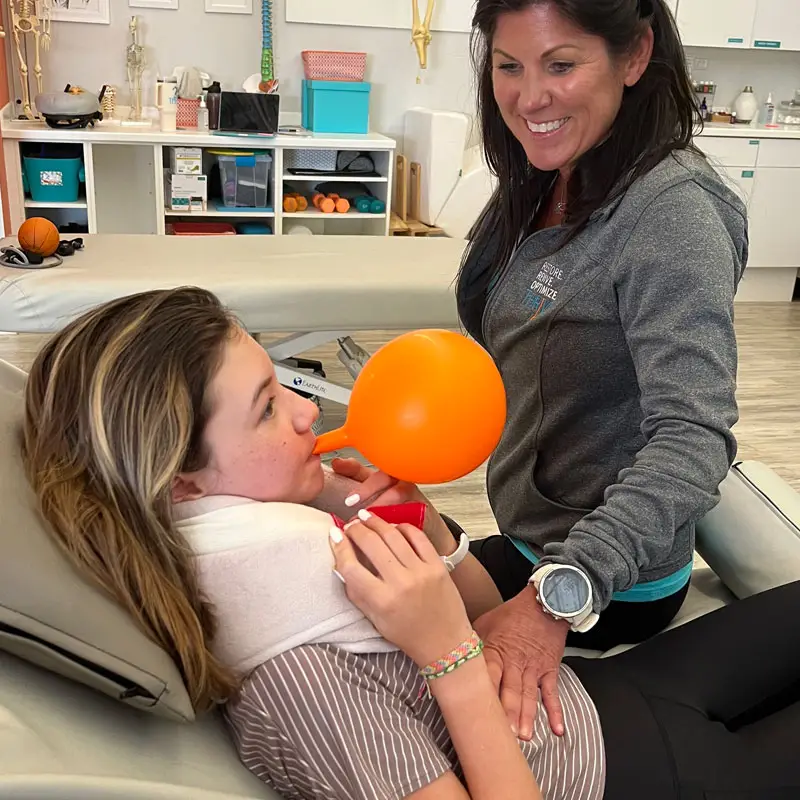 Book Your Free Screening Today!
Free Breathing Therapy & Postural Restoration® Screening
In this 15-minute screening, our physical therapists will assess your postural alignment, educate you on issues found and provide recommendations and/or schedule you for a full evaluation and treatment session.
Breathing Therapy Initial Evaluation & Treatment Session
60 minutes
During your initial session, we'll evaluate your breathing, airway related issues and postural imbalances related to your breathing habits and asymmetries. We'll work on breathing exercises to address the areas of concern. During the entire process, you'll understand the purpose of each exercise and intended outcome. From there, we'll recommend at-home exercises and a continued therapy schedule so we can get you back to feeling great and moving without pain. 
Follow-up Treatment Session
60 minutes
We'll review and assess your progress and continue to work on improving your body mechanics.
Express Tune-up Treatment Session
30 minutes
Quick review to assess your progress and work on improving your body mechanics.
Physical Therapy Applications
Graston Technique®
An instrument-assisted soft tissue mobilization tool known for its success in effectively treating all soft tissue conditions.
Dry Needling
Powerful in treating soft tissue dysfunction, pain, neuromuscular injury and imbalance — dry needling can boost the process of returning your body to a state of balance.
Vacuum Cupping
Soften tight muscles, release toxins and improve blood flow to tissues with vacuum cupping. This holistic form of alternative medicine applies vacuum pressure with cups to lift the connective tissues away from the skin.
Theragun®
Known as the NBA's secret weapon, the Theragun® works to loosen tense muscles, relax tendons, improve mobility and more!
You may also use our chat feature or call to schedule your appointment.
Many people are aware of how breathing exercises are used to reduce stress and anxiety, calm down and meditate, but did you know that breathing exercises can help you unlock spine, shoulder, hip, and ankle range of motion and release chronic tension patterns throughout the body?
Restoring optimal breathing mechanics and good breathing habits can dramatically influence many areas of your life. Dysfunctional breathing can affect your biochemistry and how your body balances its pH levels, carbon dioxide, oxygen, energy levels and quality of sleep. There are hundreds of breathing exercises out there, some are geared to influence our mind, emotions, mental state, and physiology, others are focused on restoring postural biomechanical relationships to improve how the body moves and manages muscle balance. Allow us to help you determine which ones are best for you and your current state of health.
Breathing well is the foundation of good health, posture, and movement. Its the first reflexive involuntary movement that occurs when we are born, last when we die, and our body knows how to preserve, compensate and twist ourselves up to keep us breathing in often inefficient and ineffective ways that can cause many problems in our health and movement patterns. We move parts of our body to breathe in and out over 20,000 times a day, while this is often silent and subconscious, if its occurring in a compromised position or with bad habits, it can create various problems without us even knowing.
Did you know your body has a dominant side? The tasks you perform exaggerate this dominance, which forces your body to work asymmetrically. The science behind Postural Restoration® treats these movement inefficiencies, compensation and pain caused by our asymmetric movement patterns.
Your body is a biomechanical linkage of parts. When one part is out of balance, the adjacent parts are influenced and the kinetic change adjusts to find balance. Postural Restoration® focuses on keeping neuromuscular balance between each part and the two sides of your body.
Our goal is to empower you with corrective techniques and education to help you achieve better body balance.

Breathing Therapy and Postural Restoration® can help with the following areas and conditions:
Breathing dysfunction is a very common undiagnosed problem to many common ailments. Therapy and treatment are not just for those that have a diagnosed breathing issue like asthma, long COVID, COPD, mouth breathing, snoring problem or sleep apnea. Breathing therapy can be a instrumental factor in the treatment of:
Back pain
Neck pain
Chronic shoulder pain and recurrent shoulder injuries
Thoracic outlet compression or tingling in the arms or hands
Plantar fasciitis or ankle pain
SI dysfunction or hip pain
Headaches and migraines
TMJ or facial pain
Chronic fatigue, dizziness, or feeling faint
Digestive problems, constipation and gastrointestinal issues
Lymphatic drainage issues
Anxiety and depression
Sleep disorders
Chronic coughing
Voice or speech problems
And more….
The level of expertise and professionalism is amazing. I am learning so much about body mechanics and how breath is really life!
Lorrie M.
Julie is the most knowledgeable and skilled physical therapist I know. She has a passion to find the cause of pain and dysfunction that alter her patient's quality of life.
Chantal O.
Just about the BEST PT place I've ever been to! Professional, caring, knowledgeable, and committed to fixing you. Wholeheartedly recommend Thrive!
Scott O.
Breathing and Postural Related Articles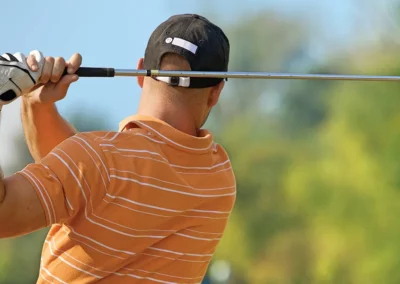 Jason Day's back pain made the news during the 2019 Masters. While his back pain is nothing new, his trainer started incorporating ...
MARKET SQUARE
2830 Virginia Beach Blvd.
Virginia Beach, VA 23452
Directions
HOURS
Monday • 9am - 7pm
Tuesday • 9am - 7pm
Wednesday • 9am - 7pm
Thursday • 9am - 7pm
Friday • 8am - 4:30pm
Saturday • 9am - 2pm alternating
Sunday • CLOSED
CONTACT INFO
(757) 364-0067
Fax: 757-416-7777
KEMPS RIVER
1320 Kempsville Road
Virginia Beach, VA 23464
Directions
HOURS
Mondays ONLY • 11am - 7pm
CONTACT INFO
(757) 364-0067
Fax: 757-416-7777