A New Perspective On Low Back Pain
More often than not, with low back pain, the low back is not the first place to look.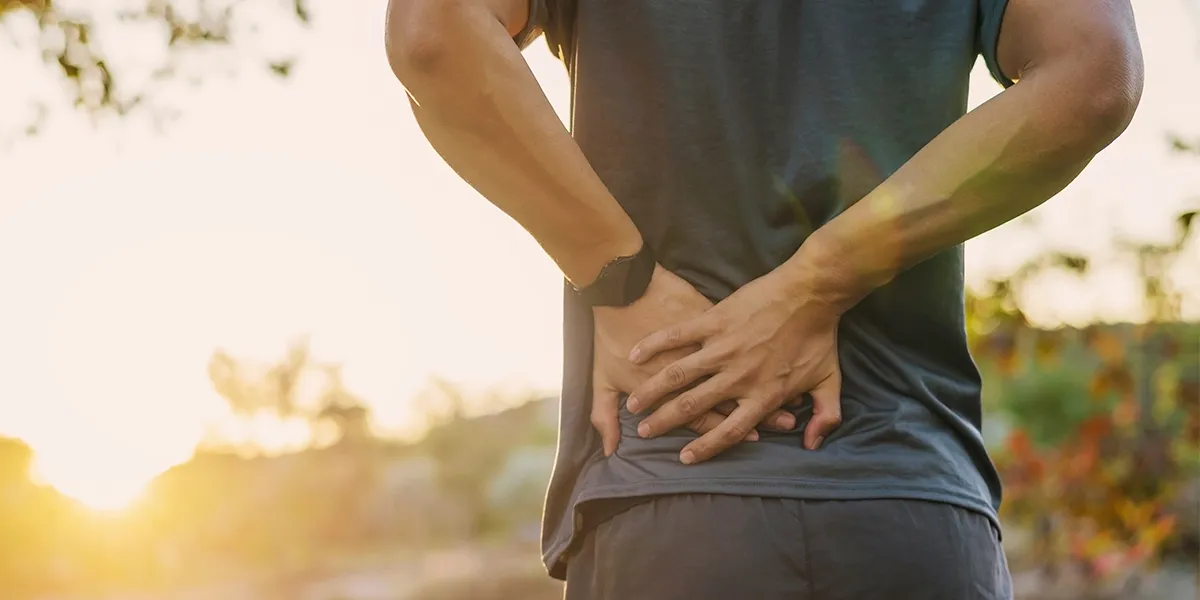 In human movement, the hips and the low back work together.
In terms of muscle function and attachment, the hips and the low back are interestingly and inseparably interwoven. One affects the other and many muscles span both structures. In addition, the muscular system works in polyarticular muscle chains to move the body, as opposed to independently isolating and contracting one muscle at a time.
Hips have strong muscles intended to be used as "prime movers" such as the glutes and hamstrings, and the hip is a ball-and-socket joint designed for motion. In contrast, the vertebrae of the low back are primarily set up for stability and the transfer of forces.
Does your lumbar labor when you lumber?
Lumbar vertebrae do not have the range of motion of a ball-and-socket joint such as the hip. However, if the hip muscles are stuck or cannot function harmoniously, the low back is likely to have to work too hard.
There does need to be some low-back motion in terms of lateral shifting and rotation for gait, but if you lack proper motion in your hips, and you are primarily using back muscles to propel yourself through your day, you'd rather go home and sit in your lounge chair instead of going out and have a fun night on the town.
For low back and torso optimal positioning, look to abdominal conditioning.
Ideally, stabilizer muscle activation and endurance (primarily obliques and transverse abdominus) are working to hold your torso in a neutral position, creating a pleasant, pain-free disposition, while larger hip muscles propel you where you want to go, with a smooth, graceful flow.
A neutral torso position should enable relatively equal muscle activation/contraction all around your abdominal wall: back, front, and sides.
Tightness or limited muscular control in the hips will often create low back pain, and not necessarily
hip pain.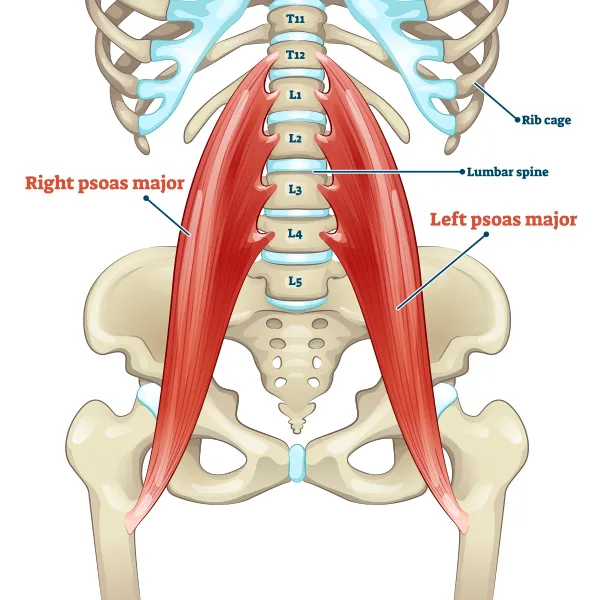 The psoas muscle, commonly referred to as a hip flexor muscle (brings your knee up towards your chest), might initially not be of much interest. However, this muscle originates on your lumbar spine, giving a direct connection to pull on, compress, or twist your low back. There are some interesting theories that a healthy psoas acts more as a lumbar stabilizer and the iliacus is the primary hip flexor.
But getting back to psoas… If this muscle is stuck in a shortened or contracted state, perhaps from you being in a prolonged static seated position (driving, flying, working at the computer, etc.), when you stand up, the muscle's lack of lengthening can pull on the attachments to your lumbar vertebrae, restricting your ability to extend into upright posture and keeping your lumbar spine pulled forward. This is a common culprit that can influence low back pain. Releasing the hip flexors with targeted bodywork such as ART can be powerful at restoring hip motion and taking pressure off the low back.
So what does this all mean?
Strengthening your hips through their functional range of motion will make your every-day movements easier and less painful.
In other words, targeting your hips with a strengthening emphasis on hip extension (glutes and hamstrings) as well as strengthening your abdominals to stabilize and hold your torso in a neutral position will help reduce hip flexor over-activity. It will also help get you on track for a happy low back. 
Simply stretching, prodding or poking only your lower back area may have limited or temporary benefit.
Thrive's physical therapy, bodywork, and rehab techniques incorporate these principles and can help keep you strong and limber.
Interested in learning more about Thrivestyle Medicine and how we can help on your health and wellness journey? Let's schedule a chat!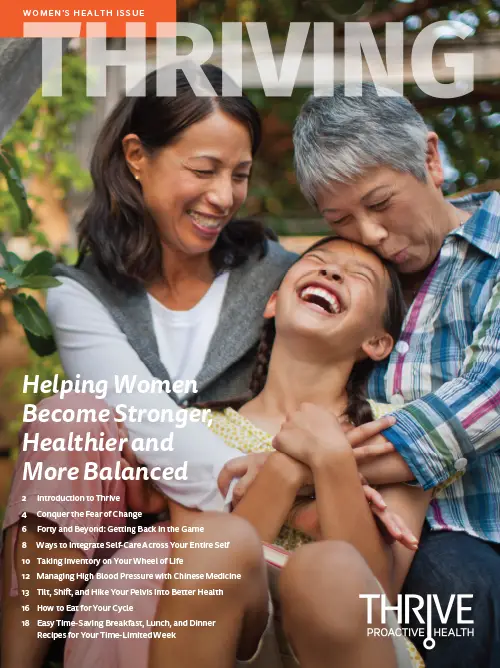 Thriving Magazine • Women's Health Issue
For many families, women are the gatekeepers of health and wellness. But so often, women neglect their own health to take care of others. We want to help change that. This edition of Thriving Magazine is all about women's health and wellness, and how taking care of yourself and understanding the importance of balance influences everything you do.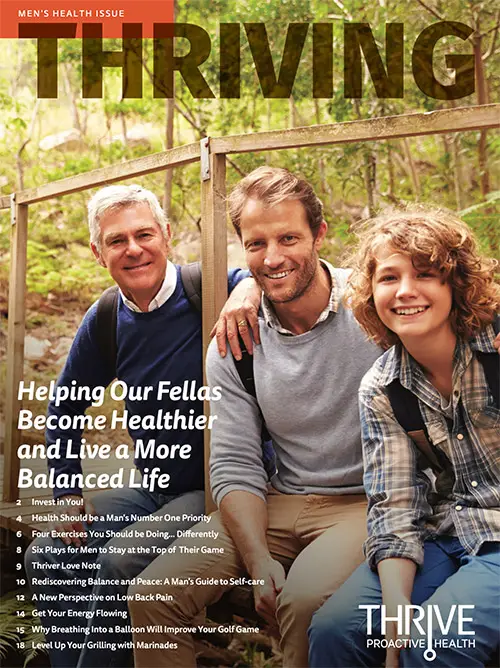 Thriving Magazine • Men's Health Issue
Most of us have, at least, a vague idea of what we need to do to live healthy lives. We may also have the best intentions to take action to make ourselves healthier. Unfortunately, we may not be successful because many of us, though ambitious, set ourselves up for failure. This edition of Thriving Magazine is all about men's health and wellness, and how making small changes to your every-day routines can greatly influence your overall health.
More Articles to Help You Thrive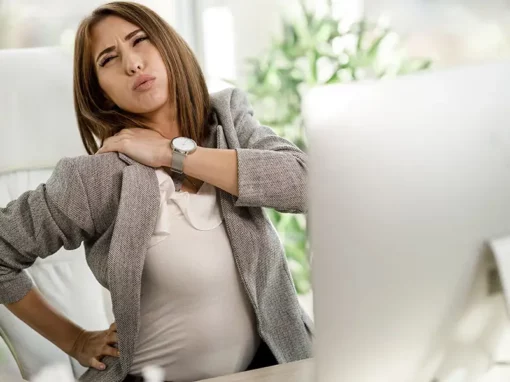 In today's world, many of us spend a significant portion of our day working at a desk or in front of a computer. However, long hours of sedentary work can take a toll on our bodies, leading to discomfort, pain, and decreased productivity. This is where workplace ergonomics and chiropractic care come into play. So, why are workplace ergonomics ...