Thrive Staff Development 
~ Spring 2022 ~
Last month, we hosted a Team training day where our entire team got trained in some lifestyle medicine application, sleep and pain neuroscience, and stress management techniques. Throughout the day we did various personal development and  team building activities and created some fun posters highlighting where our services fit in the healthcare industry.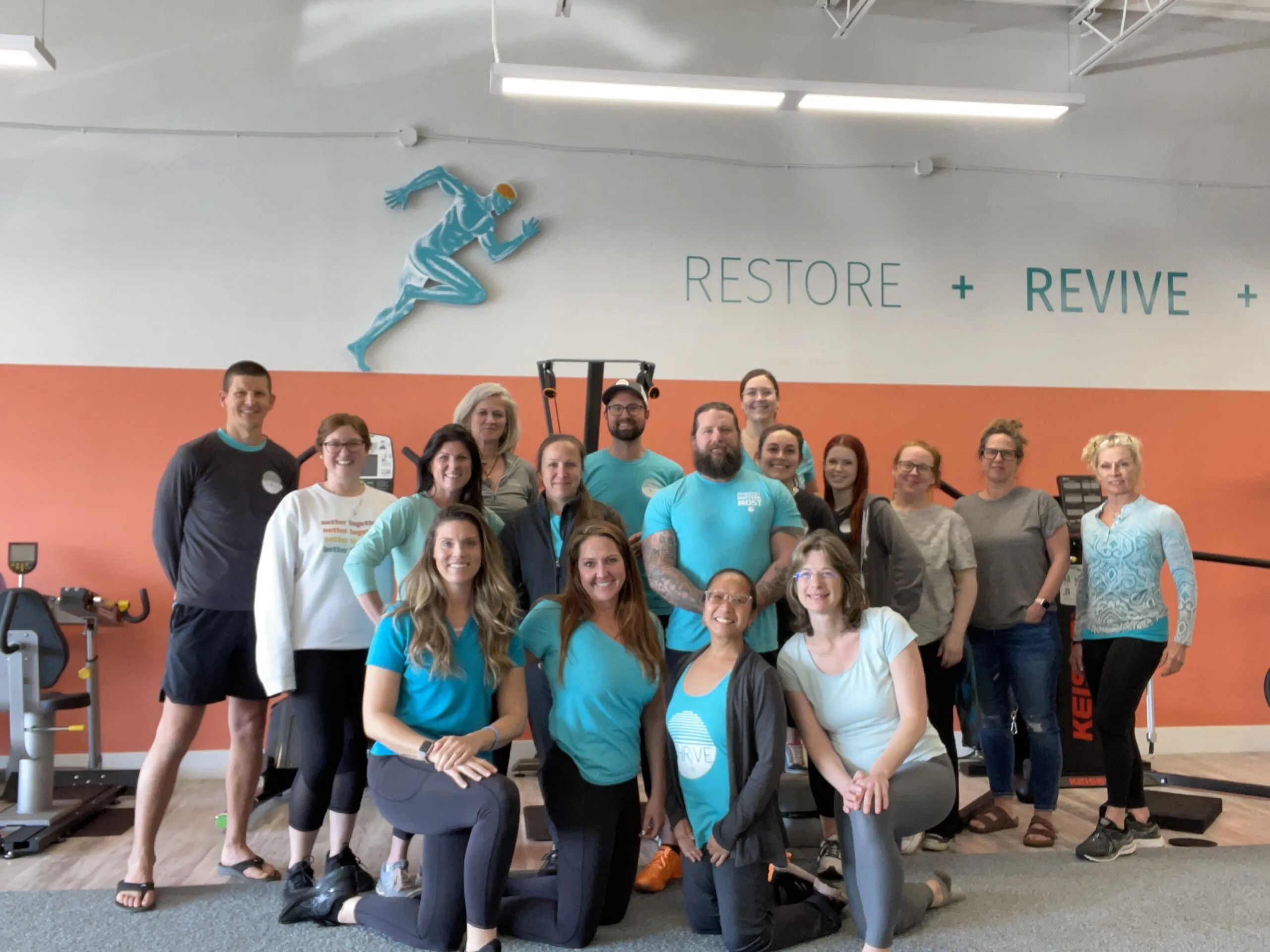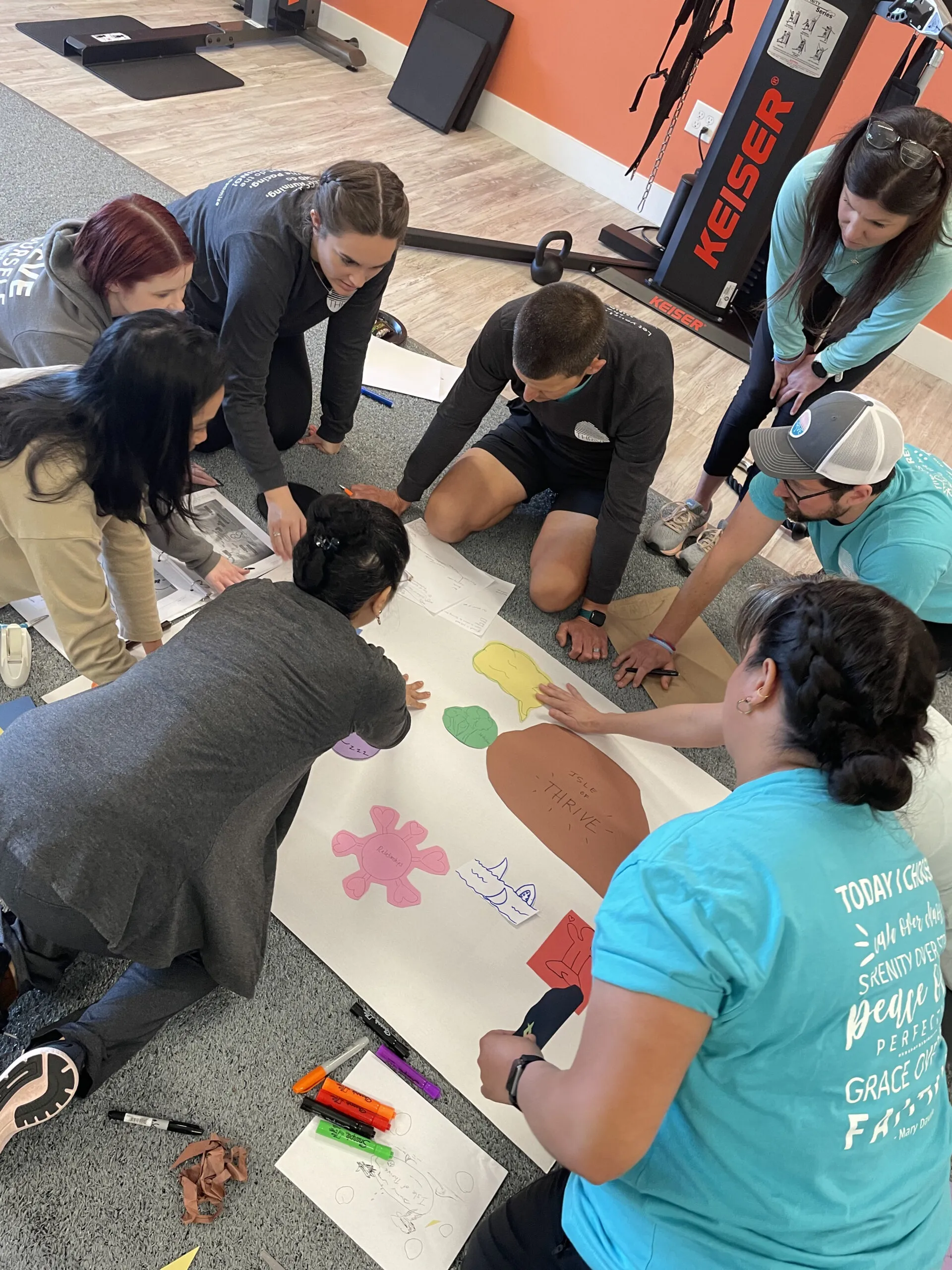 Isle of Thrive
One group created a map with destination pathways to two islands, you can either travel to the "island of despair" or catch the "the power of yet current" to end up at the "Isle of Thrive" with easy access to the lifestyle medicine barrier islands.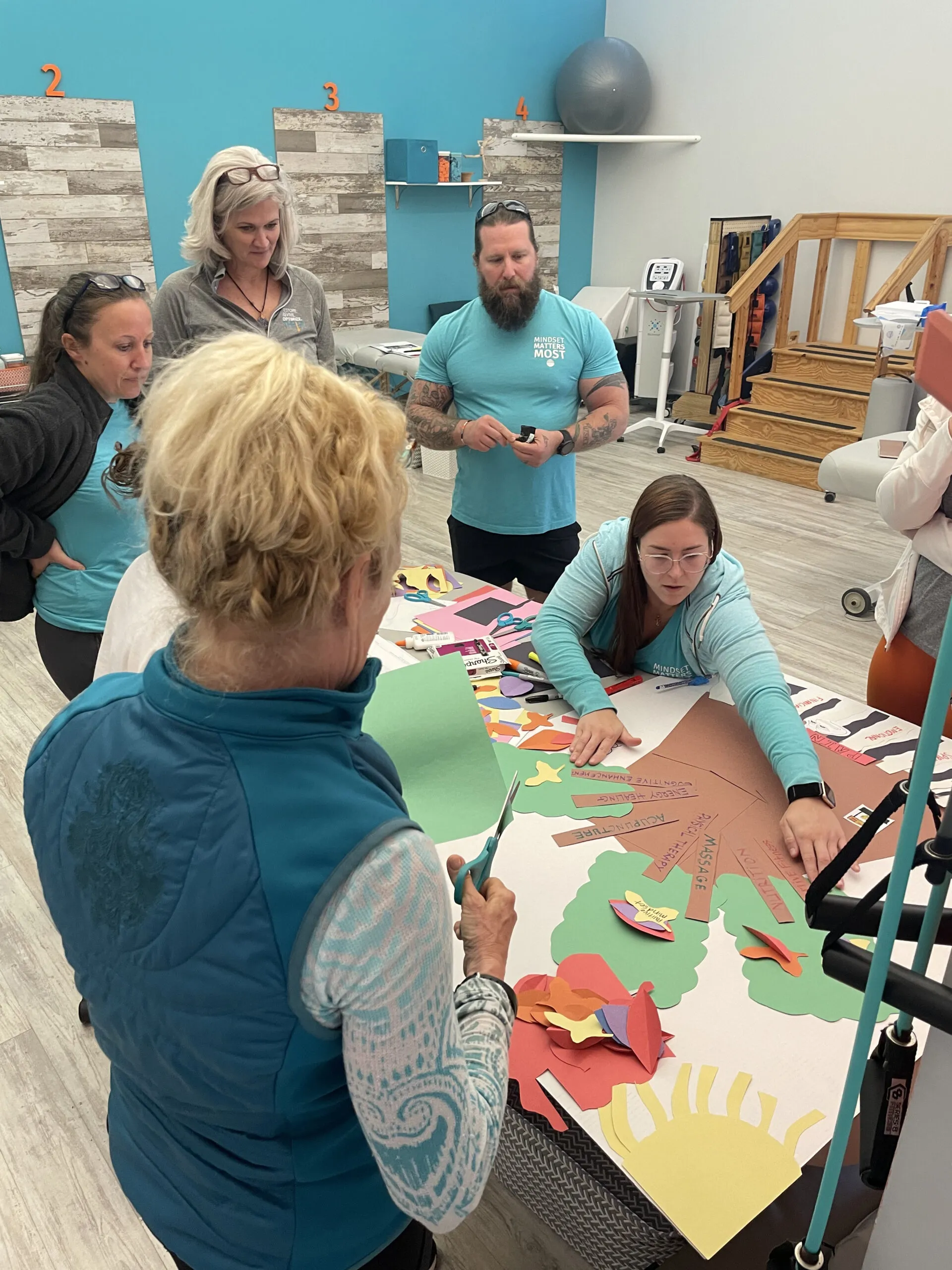 Tree Of Life
The other group created a poster that highlighted growing up the thriving "Tree of Life" where our services help the tree grow with more durability, resilience, and proactive mindset.
Our mission is 
to inspire, equip and move 
clients to transform, redefine or optimize their health.
2830 Virginia Beach Blvd. Virginia Beach VA 23451