Magnificent Mom, Magnificent You: Truly Love Yourself
Jen Fedorowicz
E-RYT, Energy Codes B.E.S.T. Certified Practitioner, Reiki Master • Energy Medicine and Emotional Healing
As a mom of two sons, now 19 and 28 years old, Mother's Day is important to me.
I often joke with my family that Mother's Day is certainly the most important holiday. If you are a mother, you most likely put your family and your children first, selflessly giving and loving those that call you "Mom." And you're probably hoping to feel even a fraction of that love coming back to you.
I think we all feel that the world certainly needs more love right now, and the best way to begin generating more love is to first truly love yourself.
It is only human to want to feel love and appreciation from others, but the law of attraction has proven that we attract the energy that matches our own.
If we wish we had more love, we will remain in the energy of lack. When we learn to accept and love ourselves wholly and completely, we generate more love from those around us.
I would even be bold enough to say that loving yourself and putting yourself first is actually the most selfless action you could adopt. It sets the example for your loved ones that loving oneself is including who you are in the victory of life.
When was the last time you stood in front of a mirror and looked deep into your own eyes and said, "I love you"? I encourage you to make this part of your morning routine.
The more you love the magnificent being that you are, the more love you will feel in all areas of your life.
Thriving Magazine • Issue 16
Our October issue looks how we can make positive changes in our mindset and behaviors over the last 90 days of the year so we're starting 2023 with a head start (and skipping the resolutions!). Enjoy!
Articles are written by our experts in physical therapy, fitness training, chiropractic care. nutrition, massage, acupuncture, Chinese medicine, and energy healing.
More Articles to Help You Thrive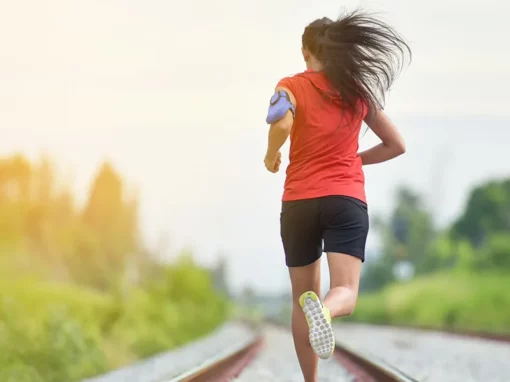 Nov 4, 2022 | Physical Fitness
On the path to overall physical fitness, should you focus on cardio, crunches, or curls? At Thrive, we are often asked what is the best, quickest, easiest, etc. way to get fit? The short answer is… It's complicated.