Time-Saving Breakfast, Lunch & Dinner Recipes
We women wear many hats: employee, partner, entrepreneur, volunteer, wife, sister, friend, mom, grandma, significant other, chauffeur, activities director, house cleaner, chef… The list goes on and on.
In the mix of a chaotic week, home-cooked meals can easily be put on the back burner. We're here to help you maximize your time with three easy meals that you can prepare in 15 minutes or less. And while we offer these Crockpot and oven-baked meals as solutions to your multi-tasking multiverse…
Don't forget to take time just to breathe and chill. You're allowed!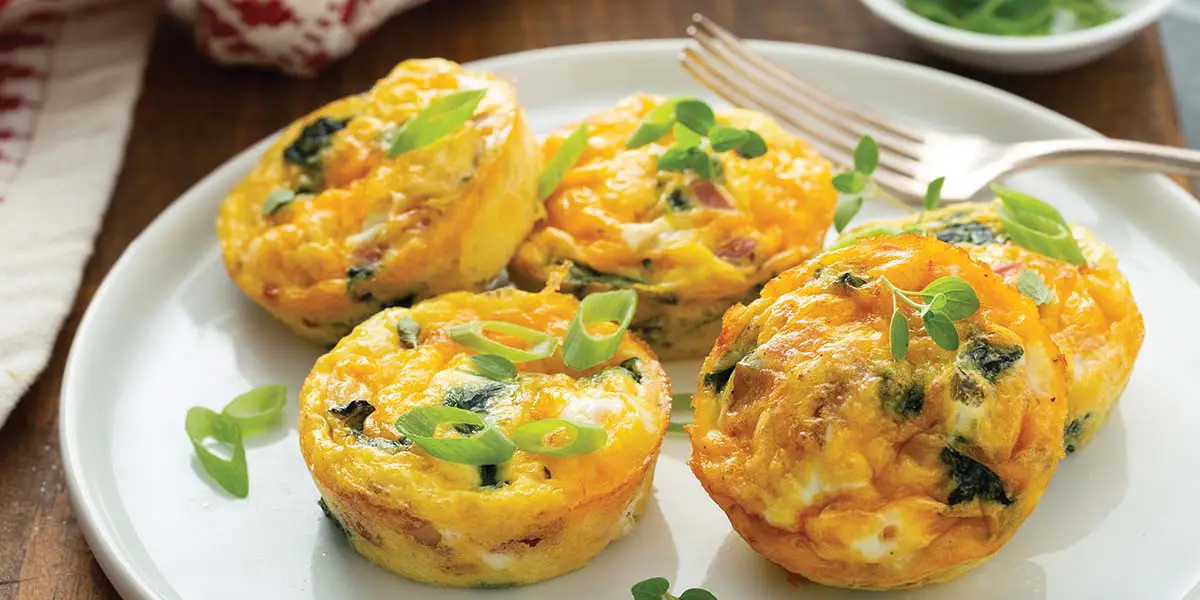 Veggie Egg Muffins
serves 4
Ingredients
12 eggs
¼ cup plain, unsweetened almond milk
1 or 2 cups of veggies of your choice (onions, peppers, spinach, mushrooms, tomatoes etc)
2 garlic cloves
Dash salt/pepper
Instructions
Preheat the oven to 350 degrees. Whisk together eggs and almond milk. Season with salt and pepper (and any additional herbs/seasonings of your choice).
Mist a 12-count muffin tin with cooking spray or brush with oil. Add veggie assortment to the muffin tins and pour the egg mixture in each muffin tin until almost full.
Bake for 15 minutes or until set. Remove and let cool completely before storing in the refrigerator.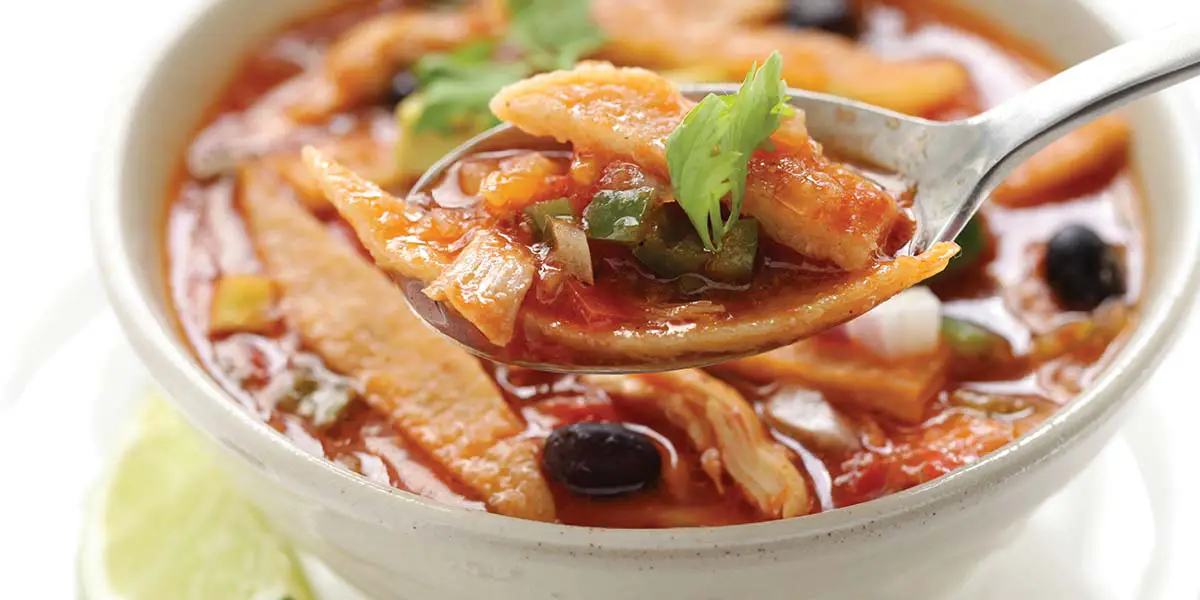 Crockpot Chicken Tortilla Soup
serves 6-8
easy to cook overnight or during the day while at work
Ingredients
4 chicken breast halves (or 3 large ones)
1 can black beans, drained and rinsed
1 can shoepeg corn
2 cans of diced tomatoes & green chilies (I like Ro*tel brand)
1 cup salsa
4 oz chopped green chilis
1 can (14 ½ oz) tomato sauce
Grain-free tortilla chips (I like Siete brand) and sour cream (dairy or dairy-free) for toppings
Instructions
Combine all ingredients (except chips and sour cream) in a slow cooker. Cover and cook on low for 8 hours.
Remove chicken and shred, and stir back into soup.
Serve with grain-free tortilla chips and sour cream.
Honey-Glazed Salmon & Veggies
serves 4
Ingredients
2 ½ tbsp coconut aminos
2 ½ tbsp honey
3 tbsp olive oil, divided
1 lb small potatoes, halved lengthwise
½ tsp salt, extra as needed
½ tsp pepper
4 (6 oz) skin-on wild salmon filets
1 bunch of asparagus spears
Pinch of red pepper flakes 
Finely chopped parsley, as desired
Instructions
Preheat the oven to 400 degrees. Line a large baking sheet with parchment paper.
Toss halved potatoes with 1 tbsp oil and spices, arrange potatoes on a baking sheet. Bake for 20 minutes.
While potatoes are baking, whisk together the marinade for the salmon: coconut aminos, honey, 2 tbsp of olive oil.  Trim ends of the asparagus. 
After 20 minutes, remove the pan from the oven and push potatoes to one side. Add salmon filets and asparagus to the pan and season with salt and pepper. Pour the marinade over the top of the salmon filets. 
Bake for an additional 12 minutes or until the salmon is cooked through. 
Sprinkle with chopped parsley and red pepper flakes if desired, and serve.
Thriving Magazine • Men's Health Issue
Most of us have, at least, a vague idea of what we need to do to live healthy lives. We may also have the best intentions to take action to make ourselves healthier. Unfortunately, we may not be successful because many of us, though ambitious, set ourselves up for failure. This edition of Thriving Magazine is all about men's health and wellness, and how making small changes to your every-day routines can greatly influence your overall health.
Articles are written by our experts in Lifestyle Medicine, physical therapy, fitness training, chiropractic care, nutrition, massage, acupuncture, Chinese medicine, and energy healing.
More Articles to Help You Thrive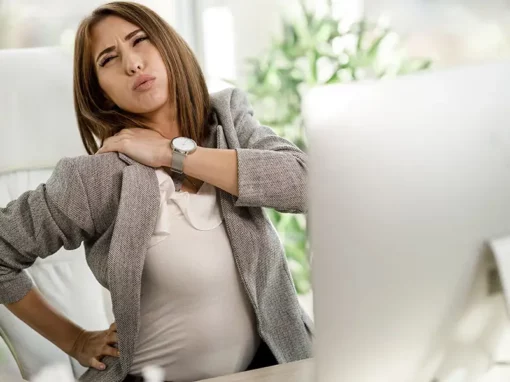 In today's world, many of us spend a significant portion of our day working at a desk or in front of a computer. However, long hours of sedentary work can take a toll on our bodies, leading to discomfort, pain, and decreased productivity. This is where workplace ergonomics and chiropractic care come into play. So, why are workplace ergonomics ...