Is Chiropractic Care on Your Back-To-School List?
As the relaxing summer comes to an end, the return to school can be a stressful time for you and your child. Not only are back-to-school jitters emotionally taxing, but the physical effects of exposure to germs, heavy backpacks, and high-impact sports can all be harmful to your child. You also have plenty going on: supplies to buy, new teachers to meet, and classes to sign up for. On your long to-do list, consider adding chiropractic care.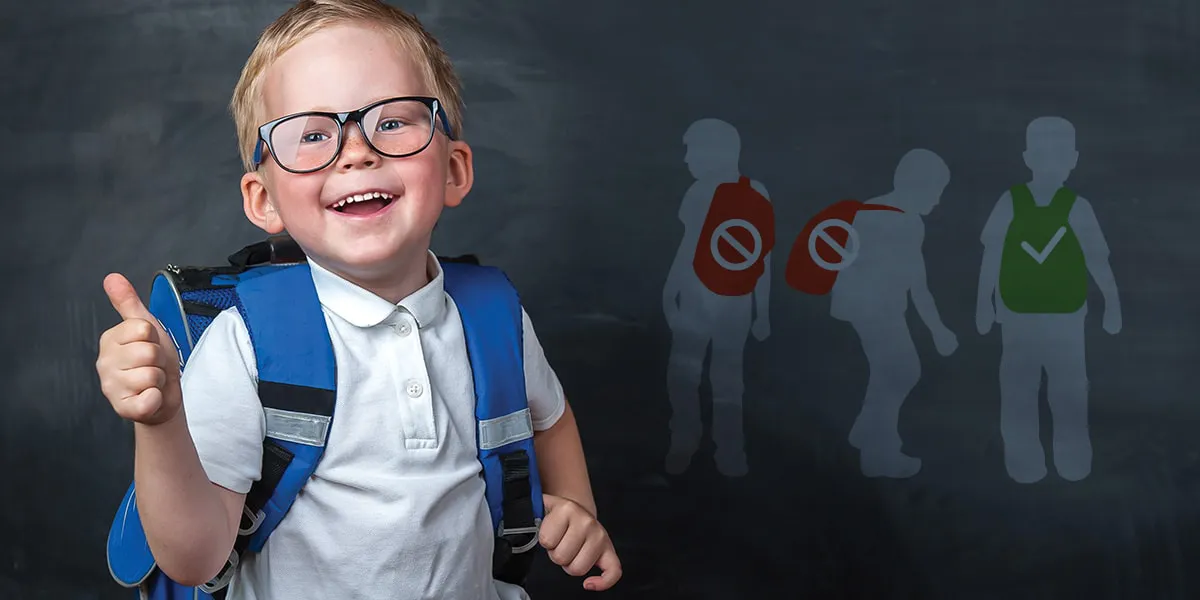 Here are some tips for a healthy start to a new school year…
It's All About The Backpack
Your child has been begging for the coolest new backpack, but what looks trendy today can lead to back issues later.
Look for a backpack with ergonomic straps that are wide and padded.
Be sure it is made of durable material.
Try to find one with additional padding on the lower back area.
You also need to be mindful of how the backpack is packed, and how your child wears it. 
Both shoulder straps should be worn, and the backpack should be snug against your child's back so there is minimal movement and impact on the lower back while walking.
The backpack shouldn't go much lower than your child's backside, and should not reach their legs.
When packing the backpack, put the heaviest items (like books) closest to the body, with lighter and oddly-shaped items furthest away.
 Be sure that the straps are adjusted properly so weight is evenly distributed.
Lastly, the weight of the backpack should not exceed 10 to 15% of your child's body weight. Backpacks that exceed this weight can cause your child to be pulled backwards and compensate by bending at the waist and/or shrugging the shoulders.
Here's a helpful checklist to ensure your child's backpack is safe for their growing spines.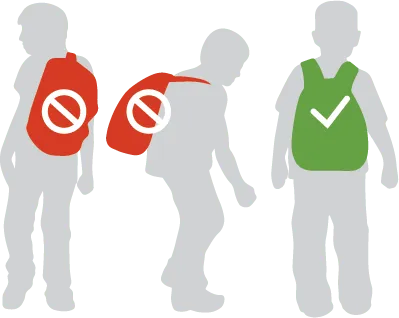 Is the backpack the correct size for your child?
Does the backpack have padded shoulder straps for comfort?
Are the shoulder straps adjustable?
Does your child use both straps?
Does the backpack have a padded back?
Does the backpack have compartments to keep contents in place?
Stretch It Out!
Stretching is always important for your spine's health, but especially so if the summer vacation was a little bit less active than usual. Although kids are generally more flexible than adults, be sure that your child knows some stretches.
Before engaging in any strenuous activity, your child should warm up and stretch 10 to 15 minutes, and include a cool down after a workout. This will help prevent injury to muscles that might not have been used in some time.
Back to school also means a lot of time back in a seat. Some teachers are opposed to children leaving their seats, so some seated stretches are great tools to teach your child. Teach them about proper posture while seated, which means books/tablets held at eye level, feet flat on the floor, and their back up against the back of their seat. With proper posture, your child will greatly reduce their chance of suffering from back, neck and shoulder pain.
Chiropractic Care Keeps You Healthy
A healthy nervous system will have your body communicating and operating as it should, including the immune system. Heading back to school means exposure to many bugs and viruses, so it's especially important that your child's immune system is functioning at its best. With regular chiropractic care, your child's nervous system will be operating at 100%, keeping your kiddo happy and healthy. Contact Thrive to get your child started with their best foot forward this school year!
Want to see make sure you and your child's body is functioning as optimally as possible? Schedule a consultation with our Chiropractor to discuss how chiropractic care can help you and your family.
Thriving Magazine • Men's Health Issue
Most of us have, at least, a vague idea of what we need to do to live healthy lives. We may also have the best intentions to take action to make ourselves healthier. Unfortunately, we may not be successful because many of us, though ambitious, set ourselves up for failure. This edition of Thriving Magazine is all about men's health and wellness, and how making small changes to your every-day routines can greatly influence your overall health.
Articles are written by our experts in Lifestyle Medicine, physical therapy, fitness training, chiropractic care, nutrition, massage, acupuncture, Chinese medicine, and energy healing.
More Articles to Help You Thrive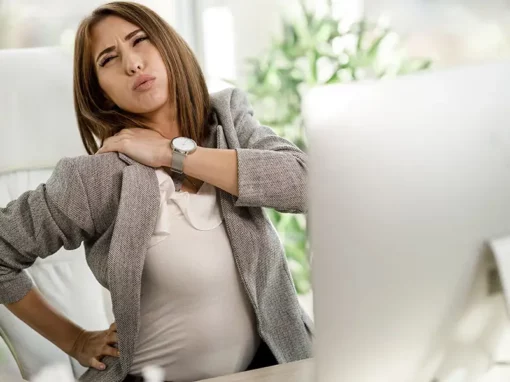 In today's world, many of us spend a significant portion of our day working at a desk or in front of a computer. However, long hours of sedentary work can take a toll on our bodies, leading to discomfort, pain, and decreased productivity. This is where workplace ergonomics and chiropractic care come into play. So, why are workplace ergonomics ...