Health Should be a Man's Number One Priority
Men have many roles: loving partner, superman father, bulldog at work, groundskeeper and maintenance man at home, expert golf player, volunteer at church, sports coach, financial planner, friend, neighbor, and the list continues. Somehow, with all of these responsibilities, the title of "health protector" often gets lost in the shuffle. Men are asked to be big and bold in many facets of life, and they often go 100 mph, rarely hitting the brakes to check in with themselves. Why don't men check in and make their health a priority?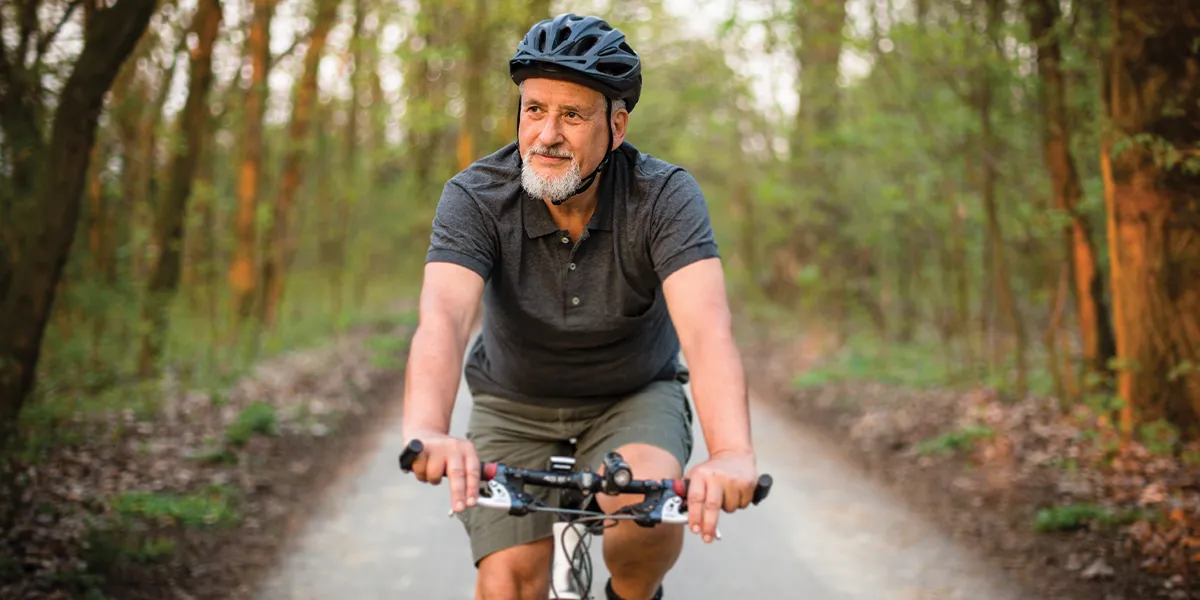 When I started to write this article, I was blown away by these statistics:
In 2021, CDC research predicted the average lifespan of a woman is 79 years of age compared to 73 years for a man.
An article posted through the Kaiser Family Foundation stated more men die of diabetes per year than women.
An article posted by the Brookings Institution talked about how men are at a higher risk of dying from COVID-19 than women.
Per the National Institutes of Health, the cancer mortality rate is higher in men than women.
According to the American Foundation for Suicide prevention, men die by suicide nearly four times more often than women.
These statistics are alarming!
Men are very powerful in many areas, but  lagging behind in the health arena. In fact, research through the CDC shows women were 33 percent more likely than men to visit a doctor to seek out preventative care in order to minimize chances for chronic diseases.
How do we improve these alarming statistics for men? We do it by starting small.
Here are some small steps to take in order to help get you on the path to health and longevity.
Men, you are the keeper of your health and longevity.
Start at the top and work your way down the list, taking small steps that create lasting, lifelong habits that will help you live a fulfilling life you deserve.
Prioritize annual visits to your doctor to get a baseline of labs, physical exam, and a snapshot of your current health.
Make time to exercise; this may be in the form of the gym or walking with your partner after dinner each night.
Honor your hunger with real, whole foods and less packaged food.
Prioritize family dinner time to encourage good food on the plate and connection with the ones you love.
Stay connected with those who are most important in your life.
Ditch the sugary drinks and minimize the alcoholic drinks. Instead, grab some water or electrolytes to keep you hydrated. 
Find something you connect with that helps you decompress and find joy; we all need to let the inner child out sometimes.
Create healthy work/life boundaries. You don't have to check your email when you're not at work.
Honor your mental health needs. This is where true inner peace is found.
If something is interfering with your sleep, it's time to regroup and come up with a routine to regain your sleep.
Interested in learning more about Thrivestyle Medicine and how we can help on your health and wellness journey? Let's schedule a chat!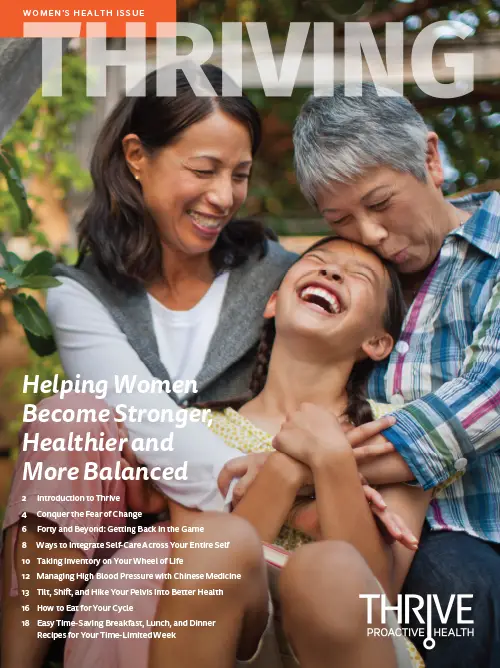 Thriving Magazine • Women's Health Issue
For many families, women are the gatekeepers of health and wellness. But so often, women neglect their own health to take care of others. We want to help change that. This edition of Thriving Magazine is all about women's health and wellness, and how taking care of yourself and understanding the importance of balance influences everything you do.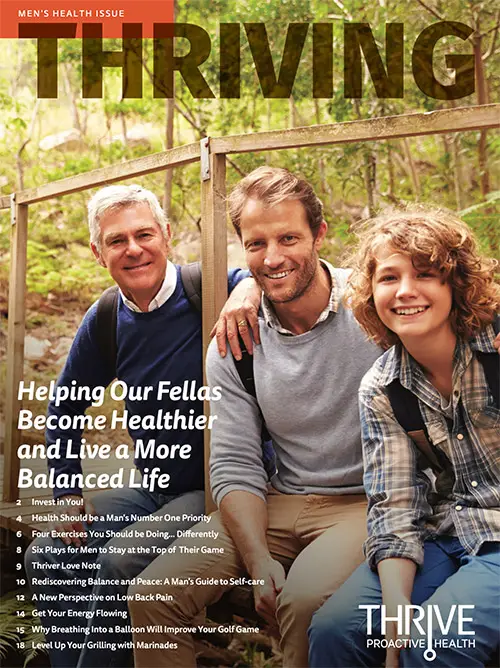 Thriving Magazine • Men's Health Issue
Most of us have, at least, a vague idea of what we need to do to live healthy lives. We may also have the best intentions to take action to make ourselves healthier. Unfortunately, we may not be successful because many of us, though ambitious, set ourselves up for failure. This edition of Thriving Magazine is all about men's health and wellness, and how making small changes to your every-day routines can greatly influence your overall health.
More Articles to Help You Thrive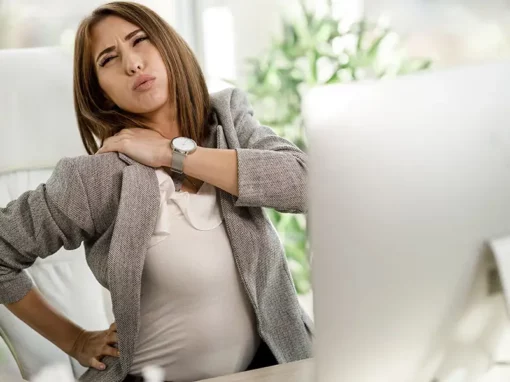 In today's world, many of us spend a significant portion of our day working at a desk or in front of a computer. However, long hours of sedentary work can take a toll on our bodies, leading to discomfort, pain, and decreased productivity. This is where workplace ergonomics and chiropractic care come into play. So, why are workplace ergonomics ...