for those looking to relieve pain, improve energy and overall health
Chiropractic Care focuses on making sure your body is functioning as optimally as possible and supporting your nervous system.
Whether you're experiencing joint pain, pinched nerves, sciatica, back pain, neck pain, decreased or inefficient mobility, headaches (to name a few symptoms) — we analyze and treat your body based on why the dysfunction is caused.
The spine and nervous system are the pathways through which your brain and organs communicate. When the spine is misaligned, various tissues and nerves can get pinched. This interferes with the vital communications that are going on within your body and the end result is pain, illness and ailments that sap your energy and tax your health.
What makes Thrive different? Our aim is to identify the cause of your pain and help you address the issues at their root cause — we're not here just to treat symptoms. ADDED BONUS, our chiropractor, Dr. Chris, specializes in sports performance therapy chiropractic with advanced bodywork.
Through precise and controlled techniques, adjustment to the vertebrae will put it into proper alignment. The result is a reduction in swelling, blockages, and nerve stress, which allows the nervous system to function properly.
By improving alignment, blood flow and nerve conductivity to joints and muscles, your body can facilitate its resilient self-healing properties. Dr. Josh is happy to discuss your symptoms, conduct an evaluation, and explain how this service can help relieve symptoms and improve your health.
Gentle techniques can be used on pregnant women, children, and even newborns.
Chiropractic Care Services
Available only at Thrive's Virginia Beach Market Square location.
20% discount offered to military, first responders and healthcare workers for all cash-based services. 
~~~ Ask About Our Membership Plans & Packages ~~~
Membership Plans and Packages offer our services at reduced rates and allow for additional discounts.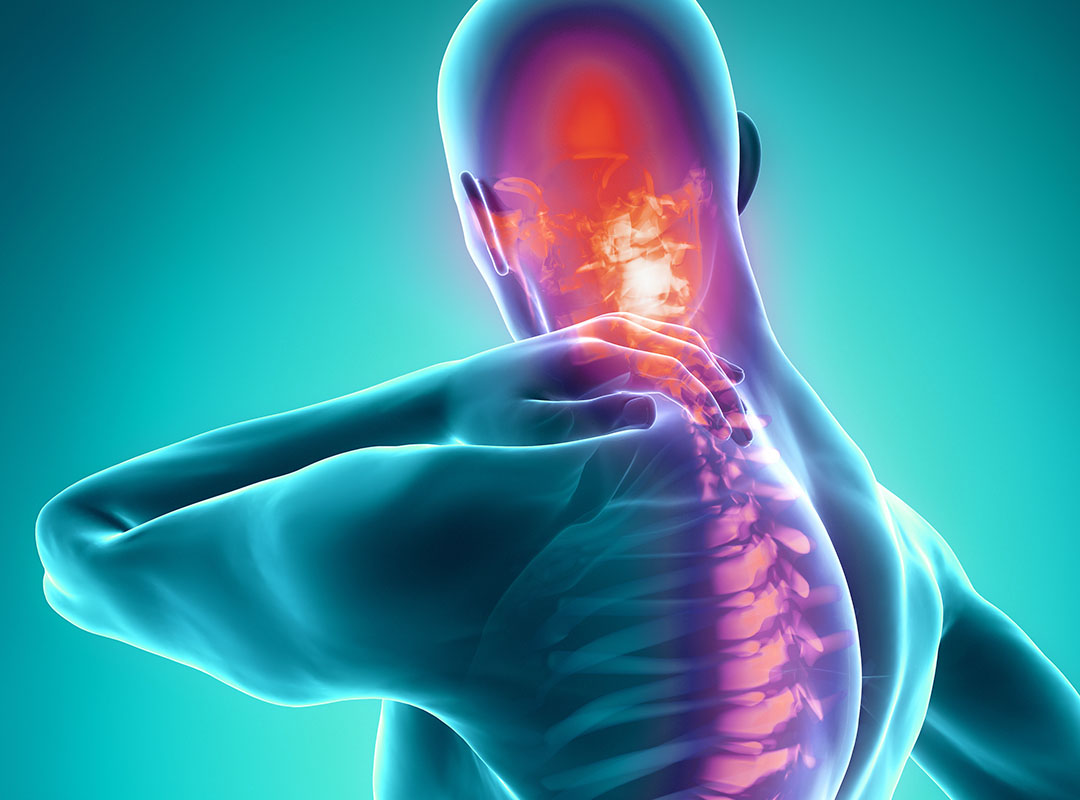 Initial Session: Evaluation + Adjustment + 1 Therapy
60 minutes $129 $99 (limited-time offer)
During your initial evaluation, we will discuss your medical history, what brought you in, the outcomes you're looking for, and how chiropractic care can help you meet your goals. We will assess your posture, walking and squat movement patterns to detect dysfunction within your pelvis, knees and feet, check for imbalances in your body as well as see how much stress and strain is in your upper back and neck. Following your initial adjustments, we'll discuss steps to meet your health needs and present a plan of care.
New to Thrive's Chiropractic Care? Please use the chat feature or call to schedule your Initial Session: (757) 364-0067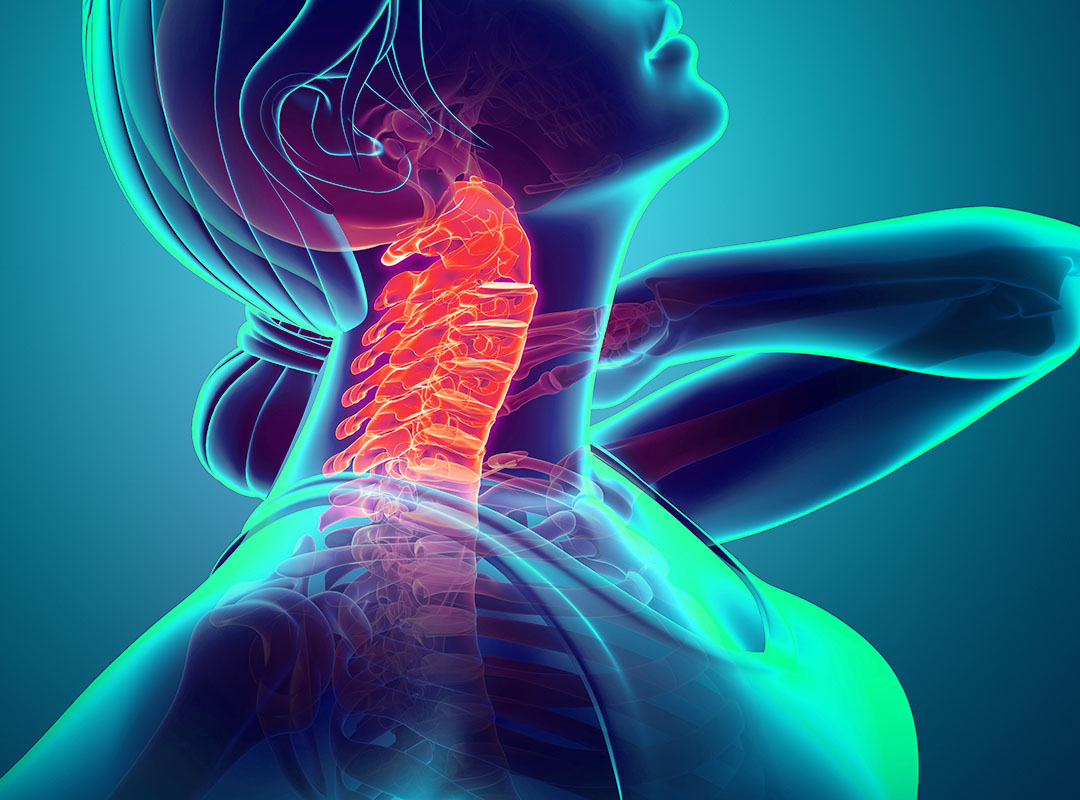 Follow-up Session
60 minutes $129 Adjustment + 2-3 Therapies
30 minutes $89 Adjustment + 1-2 Therapies
* Cost is reduced with membership plans or packages. 
Assessment, chiropractic adjustment of the spine and extremities (if needed). Manual or mechanical therapy and rehabilitative exercises as dictated by your personal plan of care.
*This service is only available for existing clients who have had their Initial Evaluation.
New to Thrive's Chiropractic Care? Please use the chat feature or call to schedule your Initial Session: (757) 364-0067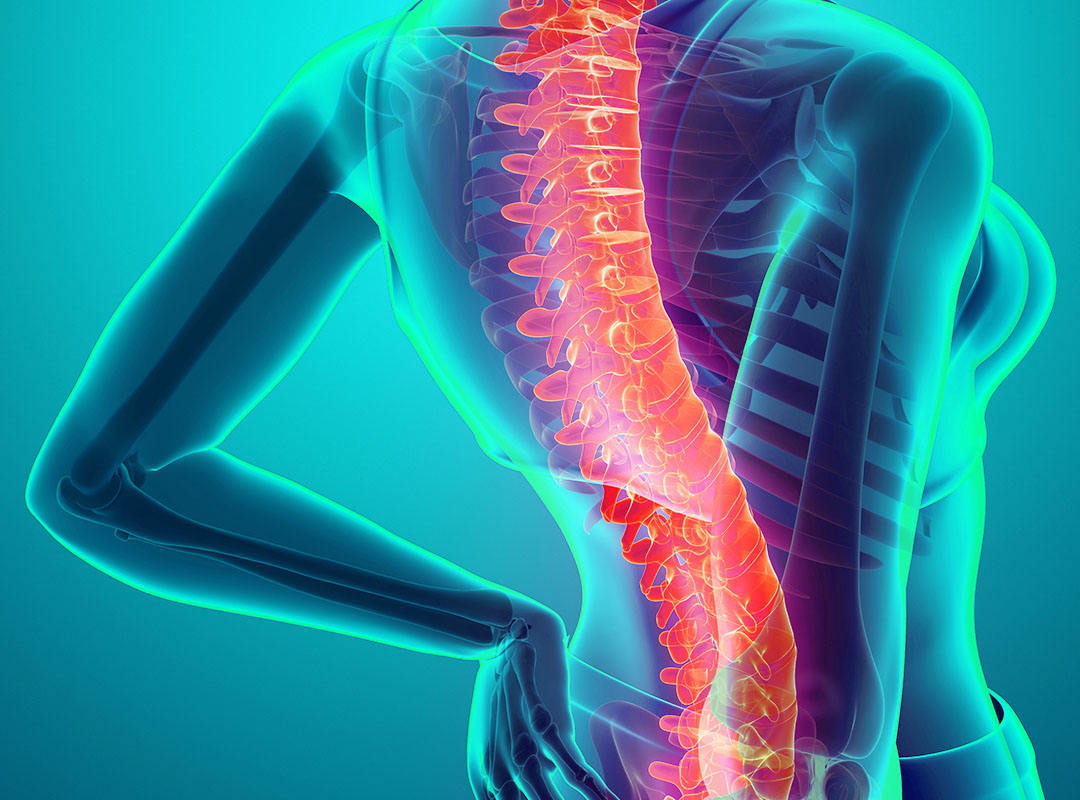 Tune-up Session
15 minutes $49
* Cost is reduced with membership plans or packages. 
Assessment and adjustment, plus one passive therapy. This service is for Thrivers on a maintenance plan.
*This service is only available for existing clients who have had their Initial Evaluation.
New to Thrive's Chiropractic Care? Please use the chat feature or call to schedule your Initial Session: (757) 364-0067
Chiropractic Care Applications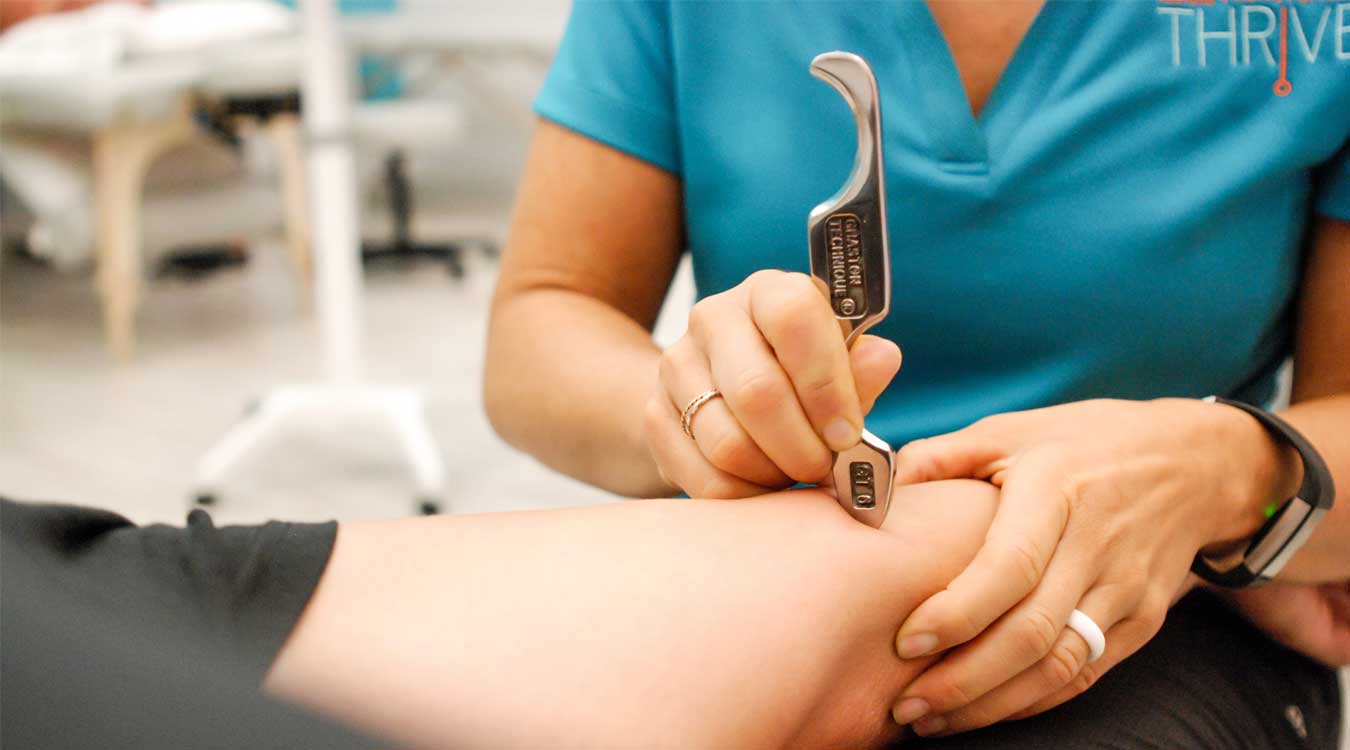 Graston Technique®
An instrument-assisted soft tissue mobilization tool known for its success in effectively treating all soft tissue conditions.
Vacuum Cupping
Soften tight muscles, release toxins and improve blood flow to tissues with vacuum cupping. This holistic form of alternative medicine applies vacuum pressure with cups to lift the connective tissues away from the skin.
Chris is extremely intuitive and I never have to cue him on pressure or tight spots, he knows the body so well! The work I've received from him has helped my legs to recover from many miles of hard training while prepping for the Chicago marathon. During this time I've been recovering from a stress fracture in my left foot. Chris has been integral in getting me back to training and helping the muscles and tissues around the injury recover. He also showed me some foot and hip exercises and how to tape my arch. I highly recommend Chris to anyone, whether a serious athlete or a person looking for general bodywork or pain management. Chris has been pleasant, easy to work with, and flexible with scheduling.
Jordan H., Elite Distance Runner
Chris is the man! I first had the honor to work with him at the US Open of Surfing, and his knowledge of the body was apparent right away. His ability to work with and around all the tight spots through my hamstrings, quads, and hips made a world of difference and was able to get me up to speed and competing better with just a few visits. Anytime we are in the same area, I always make time to work with Chris. Not only a very effective worker, but a humble, awesome guy to be around!
Michael D., Pro Surfer
Chris is one of the best soft tissue experts I have encountered. His clinical skills and sports-related experience have produced an exceptional chiropractor that will share his knowledge and experience with his patients. In short, go see Dr. Chris, he is amazing at his profession.
Rodney S.

Dr. Chris Brindley
Doctor of Chiropractic
Chiropractor
Chris brings a wealth of experience and practice to the Thrive team. He is a graduate of University of Western States holding a Doctorate in Chiropractic and a Masters of Sports Medicine. In addition, he has been practicing sports-oriented deep tissue massage therapy combined with Active Release Technique (ART) for over 12 years. This diverse background has strengthened his skills in anatomy, assessment, diagnosis, and ability to get to the root of more complex musculoskeletal issues.
An active lifestyle, including training for marathons, yoga, surfing, snowboarding, and functional weight training has enhanced Chris's knowledge of injuries, healing and recovery through firsthand experience. This has proven to be a valuable asset in helping others recover from pain and injury.
Chris has worked at Nike World Headquarters in Beaverton, Oregon and has provided on-site care at events with Nike Track and Field at national championship and world championship events. He has also been a part of the medical team in various World Surf League Pro events. Collaborating with an integrative treatment team and learning from other doctors and therapists of multiple disciplines has been an inspiring way to continue learning new skills.
Additional certifications:
CCSP Certified Chiropractic Sports Physician
TPI Titleist Golf Performance Institute Level 1 Certified
ART Active Release Technique Elite Provider
DNS Dynamic Neuromuscular Stabilization Level 1-3
USAW Level 1 Certified: Weightlifting Sports Performance Coach
FAKTR Technique Functional & Kinetic Treatment with Rehab
Frequently Asked Questions
About Chiropractic Care at Thrive
How do I know if chiropractic care is right for me?
At Thrive, we understand that trying to find solutions to your health problems can be overwhelming at times. This is why we offer a complimentary 15-minute consultation to discuss if we are able to help you.
Once I start, do I need to continue with chiropractic care?
One of the more common questions we receive is, "Why do I need to keep going to the chiropractor?" Would you only go to the gym once? Would you only eat healthy once? Would you do any other health habit only once? As we move, eat and think throughout our day, we are constantly adapting to various stressors.
What we know is that the body physically manifests different areas of stress depending on what our daily habits are. We can choose to allow the stresses to build up, or we can nip things in the bud before they get bad. That allows the body to work optimally so we can function at a higher level.
Our care should only continue for as long as it is serving you to become a better, healthier and more vibrant you. Typically, patients do choose to stay with us for general well-being care because they like the way they feel and function following a chiropractic adjustment. We only want to be of service for as long as we are an asset to your life.
Do you offer exercises and things to do at home to support my chiropractic care?
Yes, in addition to your chiropractic care in the office, Dr. Chris is knowledgeable in a variety of massage, stretching, functional movement, strengthening and exercises for you to be doing on your own to ensure you get the best results.
Is chiropractic care safe while pregnant?
Absolutely. We have special pillows and tables to create ease for pregnant women to get adjusted throughout all stages of pregnancy. Getting adjusted can create better birth outcomes, easier labors, and optimal positioning and nerve supply for the baby as he or she grows and develops. Chiropractic care can help prevent discomfort such as sciatica and round ligament pain for moms whose bodies are changing.
Why would I get my kids checked by a chiropractor?
We recommend that children be checked from birth. Our current patients who are with us during their pregnancy receive a complimentary at-home adjustment within the first two weeks of their birth and a complimentary newborn "Welcome to Earth" check as well. All births, whether long or short, natural, assisted, or cesarean can put a lot of stress on your baby's spinal cord and nervous system. Even the baby's position in the womb can have an early effect on spinal alignment. When these tiny infants begin to grow, learn to crawl, and eventually walk, freshly developed motor patterns often lead to numerous slips, falls, bumps and bruises. Chiropractic adjustments are crucial to helping keep kids in alignment through these fast changing years.
How much does the initial chiropractic care visit cost?
Our initial chiropractic functional analysis will take approximately 45 minutes to complete from start to finish. The cost of the full exam and doctor's report is $129, barring any specials. Following the exam, we will design a custom care plan just for you.
Do you take insurance for chiropractic care?
Currently, Thrive does not bill insurance for chiropractic care. We are hoping to add this payment option in the near future. As of right now, we are accepting HSA, FSA, Care Credit, cash, check and all major credit cards for chiropractic care.
Should your insurance plan allow for you to submit for reimbursement, we are more than happy to supply you with the diagnostic and treatment codes that are used during your service, which may be needed in order for you to receive reimbursement from your insurance company.
Can I use my membership or package to pay for chiropractic care?
Yes! You are able to use your Thrive membership/package for chiropractic services. Our memberships cover all services (15-, 30- and 60-minute appointments) of chiropractic care. We encourage members to start a monthly membership to assist with monthly consistency in appointments and care. Ask our front desk staff for more information.
What is the cracking/popping sound during a chiropractic adjustment?
Not all adjustments create a "crack." However, the audible sound commonly produced during traditional chiropractic adjustments is the release of gas (nitrogen and various other chemicals) from synovial joints; the release of these chemicals relieve muscle tension, calm down the nervous system, decrease pain and boost adaptation of the body. This gas can be built up from poor biomechanics associated with vertebral subluxations.
What is a subluxation?
A subluxation is when one or more bones of the spine have increased tension or compression and cause interference to the communication of the nerve system and other structures. When the nerves are in an irritated state they can cause symptoms such as pain, heat, swelling, tenderness, tingling, burning and numbness. If you are experiencing any of these symptoms, you may be suffering from a very correctable subluxation.
Can a subluxation cause symptoms other than musculoskeletal pain?
Yes! We see patients who have experienced relief from migraines, numbness, stomach issues, even multiple sclerosis and Parkinson's. In 1895, the first chiropractic patient was a deaf man who had his hearing restored from a chiropractic adjustment. The adjustor, DD Palmer, thought he had found the cure for deafness. However, as he began to adjust more and more deaf people, he quickly realized that he did not have the cure for deafness, but that his adjustments were having a tremendous effect on the nervous system. Every organ, muscle, and tissue in your body has nerve supply, and nerves originate from your spine! A healthy spine equals a healthy nervous system.
I'm not feeling 100%. Should I reschedule my appointment?
We encourage everyone to use their best judgment and keep your distance if you are feeling sick. We also know that many people are better able to adapt to run-down immune systems and feel better when they can relieve stress and tension in their bodies. We recommend that if you are feeling sick to give us a call so we can help you determine what is right for you.
MARKET SQUARE
2830 Virginia Beach Blvd.
Virginia Beach, VA 23452
Directions
HOURS
Monday • 9am - 7pm
Tuesday • 9am - 7pm
Wednesday • 9am - 7pm
Thursday • 9am - 7pm
Friday • 8am - 4:30pm
Saturday • 9am - 2pm alternating
Sunday • CLOSED
CONTACT INFO
(757) 364-0067
Fax: 757-416-7777
KEMPS RIVER
1320 Kempsville Road
Virginia Beach, VA 23464
Directions
HOURS
Monday • 11:30am - 7pm
Tuesday •  CLOSED
Wednesday • 10am - 6:30pm
Thursday • 9am - 5pm
Friday • 9am - 4:30pm
Saturday • CLOSED
Sunday • CLOSED
CONTACT INFO
(757) 364-0067
Fax: 757-416-7777