Six Plays for Men to Stay at the Top of Their Game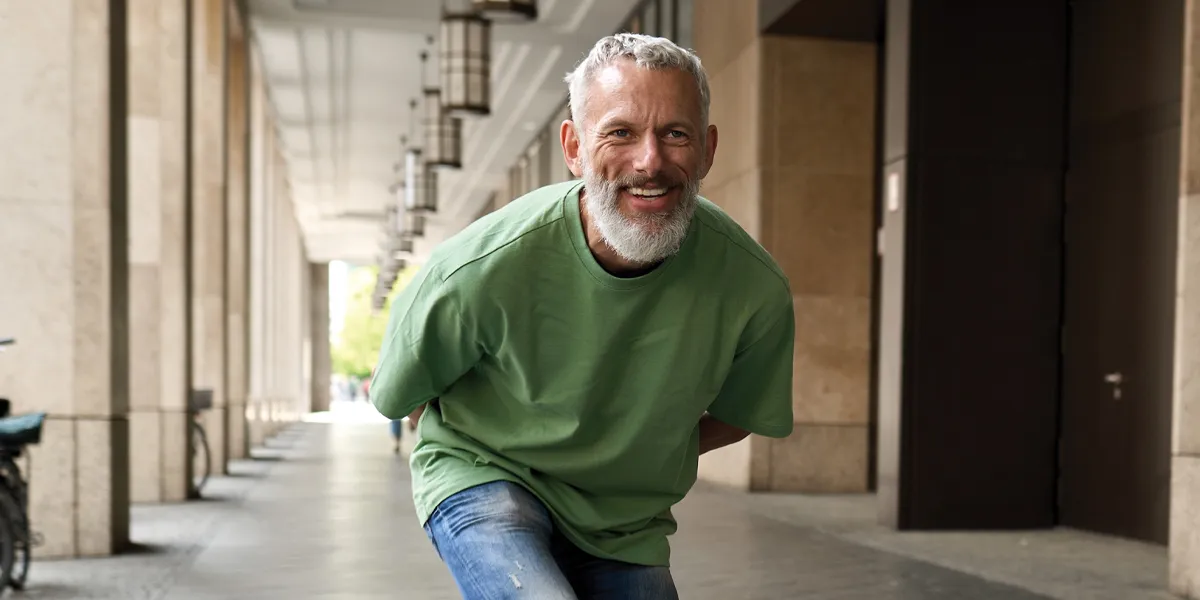 The power of positive thinking is, well, powerful. When you shift your mindset, you create momentum that helps you reprogram your daily habits and cultivate more positive emotions in your life.

A good night's sleep is essential to a healthy lifestyle. Your body and brain need time to restore themselves, allowing them to recuperate from the physical and mental stress you put on them throughout the day.

Your ability to acknowledge and modulate your stress response can influence your emotions and how you cope with it. You can learn to reflect and better respond to stress rather than react in the moment or act on impulse.

Relationships and social interactions impact our physical, mental and emotional well-being, and can propel us forward in our health journey. The Thrive community helps you make connections for motivation, inspiration, encouragement, growth and support.

A daily dose of exercise is important for you to stay healthy and counterbalance any physical inactivity and negative life stressors you may have.

Nutrition is the fuel and medicine your body needs for healing and for the maintenance of your brain and body function. Healthy eating is about understanding how your food choices affect you on a cellular level, and impact your energy, mental health, mood, pain, stress levels and quality of sleep.
Interested in learning more about Thrivestyle Medicine and how we can help on your health and wellness journey? Let's schedule a chat!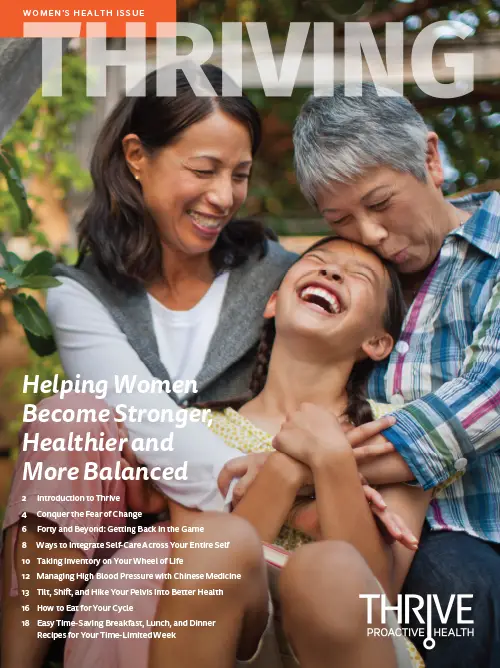 Thriving Magazine • Women's Health Issue
For many families, women are the gatekeepers of health and wellness. But so often, women neglect their own health to take care of others. We want to help change that. This edition of Thriving Magazine is all about women's health and wellness, and how taking care of yourself and understanding the importance of balance influences everything you do.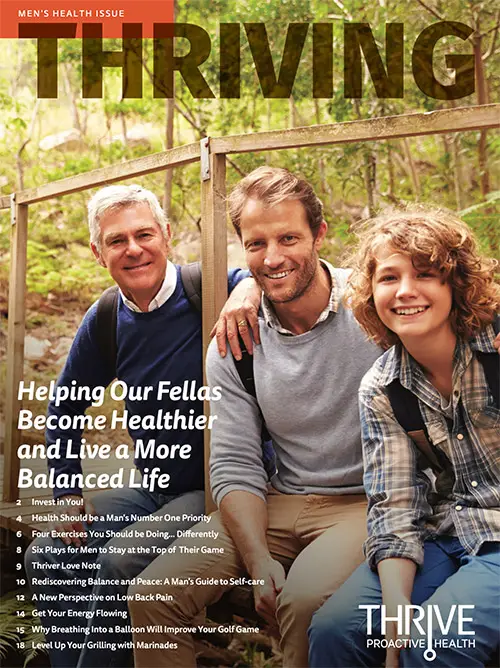 Thriving Magazine • Men's Health Issue
Most of us have, at least, a vague idea of what we need to do to live healthy lives. We may also have the best intentions to take action to make ourselves healthier. Unfortunately, we may not be successful because many of us, though ambitious, set ourselves up for failure. This edition of Thriving Magazine is all about men's health and wellness, and how making small changes to your every-day routines can greatly influence your overall health.
More Articles to Help You Thrive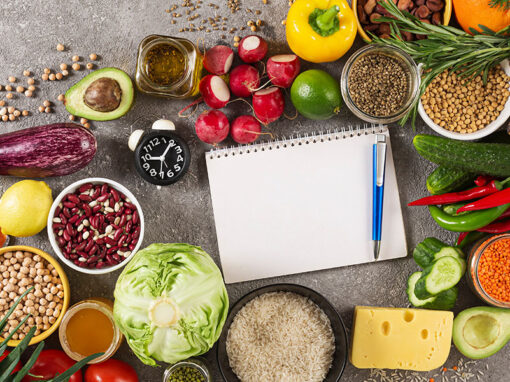 Why do we need to wait until January 1st to get it all together? Let's start making small changes today in order to get us on track for the start of the new year. When it comes to food and fueling our bodies, we do our best when we have good habits in place. Having a goal to "eat healthy" isn't enough; we have to have a plan in place to make ...