Level Up Your Grilling with Marinades
Instead of using a brush with bristles that can break off into the grill and possibly end up in your food, cut an onion in half to clean your grill. After the grill is heated, take the onion half and stab a fork into the large circular end of it. Using protective hand mitts, hold the fork in the onion and scrub the grill with it to get old/dried food off of it. Bonus, it leaves a yummy taste for your food.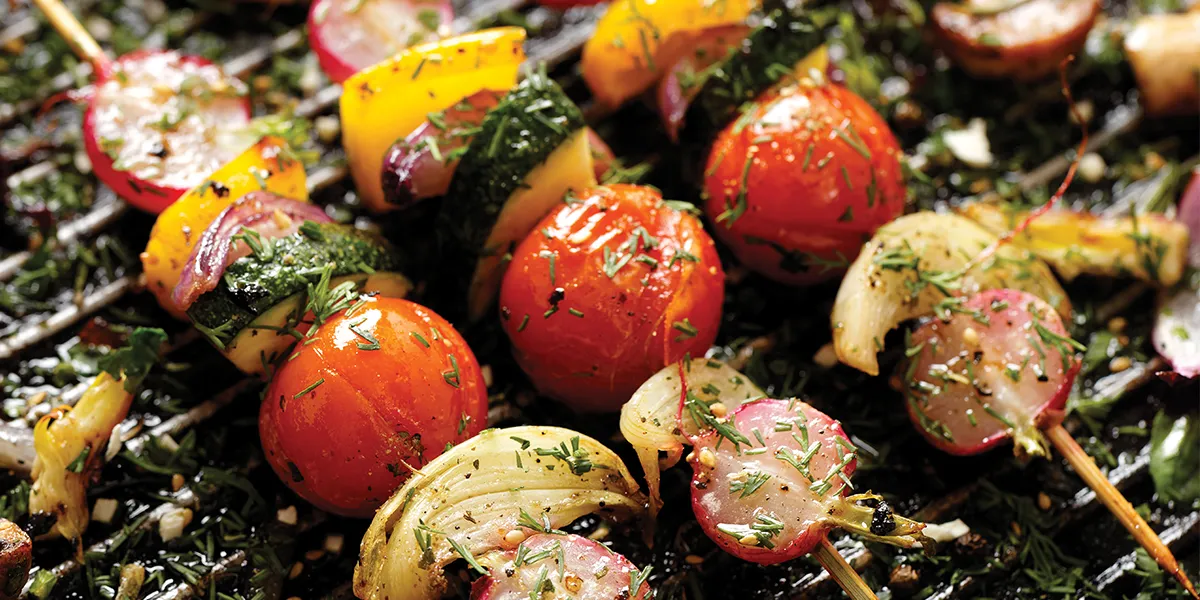 When you are cooking something like fish or vegetables that have a tendency to stick to the grill, use the starch of a potato to keep the food from sticking. Here's how: After the grill is heated, cut a potato in half and stab the potato with a fork on the skin side. Using protective hand mitts, hold the fork in the potato and scrub the grill in order to prevent food from sticking to the grill when cooking.
If you are grilling in the evening and mosquitoes start to ruin the party, before turning off your grill, take a few sage leaves and grill them. The scent from the smoke will minimize the unwanted mosquitoes. 
Grilling your citrus (lemons, limes, oranges) that you want to drizzle on your fish or vegetables will maximize their tanginess. You can use the same technique for your drinks as well; it's a sure way to add extra tanginess to your homemade lemonade or margaritas.
Marinade for Your Proteins
¼ cup apple cider vinegar
¼ cup coconut aminos
2 tbsp oil (avocado or olive oil preferred)
2 tsp garlic powder
1 tsp onion powder
2 tsp black pepper
1 tsp paprika
1 tsp sea salt
Combine all ingredients in a bowl and mix well.
Marinate protein: grass-fed beef, organic poultry, or vegan option of Tofu in a glass container. My go-to choice of meat for this recipe is a flank steak. 
Place marinated meat covered in a container in the refrigerator for a minimum of 20 minutes, and up to 24 hours. 
Pull out and cook when ready. 
Marinade for Your Veggies
¼ cup of olive oil or avocado oil

2 tbsp balsamic vinegar

2 tsp garlic powder

1 tsp dried basil

½ tsp onion powder

1 tbsp of lemon 

½ tsp salt 

½ tsp pepper
Choose vegetables and slice. My favorites are zucchini, squash, tomatoes, onions, mushrooms, eggplant, or bell peppers.

Turn on the grill to medium heat. Preheat for a minimum of 15 minutes. 

Combine all marinade ingredients and mix well in a glass container or jar, set aside. 

Grilling vegetables can be tricky due to size, so if you have a grill pan or grill mat, grab it for ease. Place vegetables on the grill in the grill pan or grill mat for about 8 minutes on each side. The key is to not overcook them; you don't want them to be mushy. 

Remove vegetables from the grill and place in a glass bowl.

Toss vegetables with the marinade, and let it soak in for about 10 minutes.
Interested in learning more about Thrivestyle Medicine and how we can help on your health and wellness journey? Let's schedule a chat!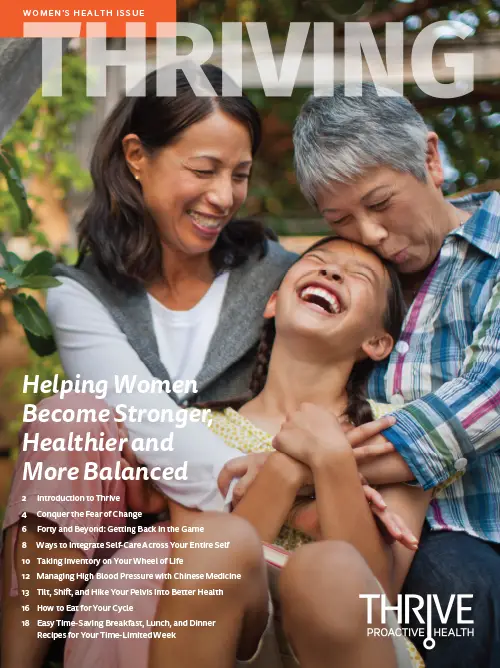 Thriving Magazine • Women's Health Issue
For many families, women are the gatekeepers of health and wellness. But so often, women neglect their own health to take care of others. We want to help change that. This edition of Thriving Magazine is all about women's health and wellness, and how taking care of yourself and understanding the importance of balance influences everything you do.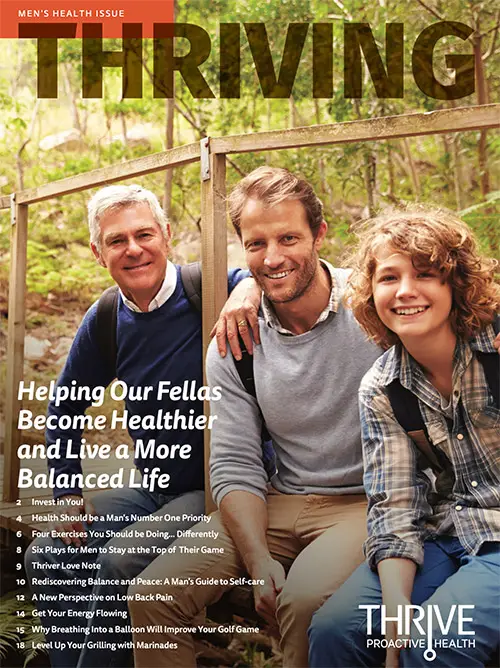 Thriving Magazine • Men's Health Issue
Most of us have, at least, a vague idea of what we need to do to live healthy lives. We may also have the best intentions to take action to make ourselves healthier. Unfortunately, we may not be successful because many of us, though ambitious, set ourselves up for failure. This edition of Thriving Magazine is all about men's health and wellness, and how making small changes to your every-day routines can greatly influence your overall health.
More Articles to Help You Thrive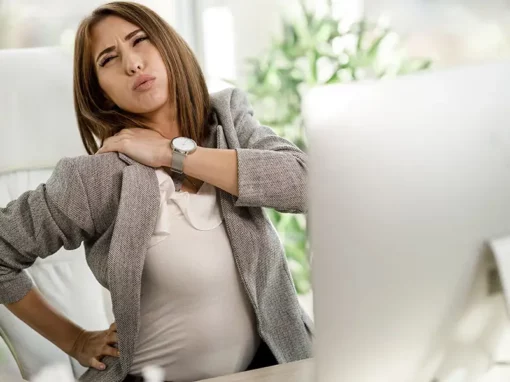 In today's world, many of us spend a significant portion of our day working at a desk or in front of a computer. However, long hours of sedentary work can take a toll on our bodies, leading to discomfort, pain, and decreased productivity. This is where workplace ergonomics and chiropractic care come into play. So, why are workplace ergonomics ...