How Chiropractors and Physical Therapists Work Together for the Good of Your Health
Dr. Golzar "GiGi" Ghanbari
When it comes to musculoskeletal health and rehabilitation, chiropractors and physical therapists are two healthcare professionals who play vital roles in helping patients recover from injuries, manage pain, and improve overall well-being.
While they have distinct areas of expertise, the collaboration between chiropractors and physical therapists can greatly benefit patients. Let's explore how these two professions can work hand-in-hand for the good of the patient.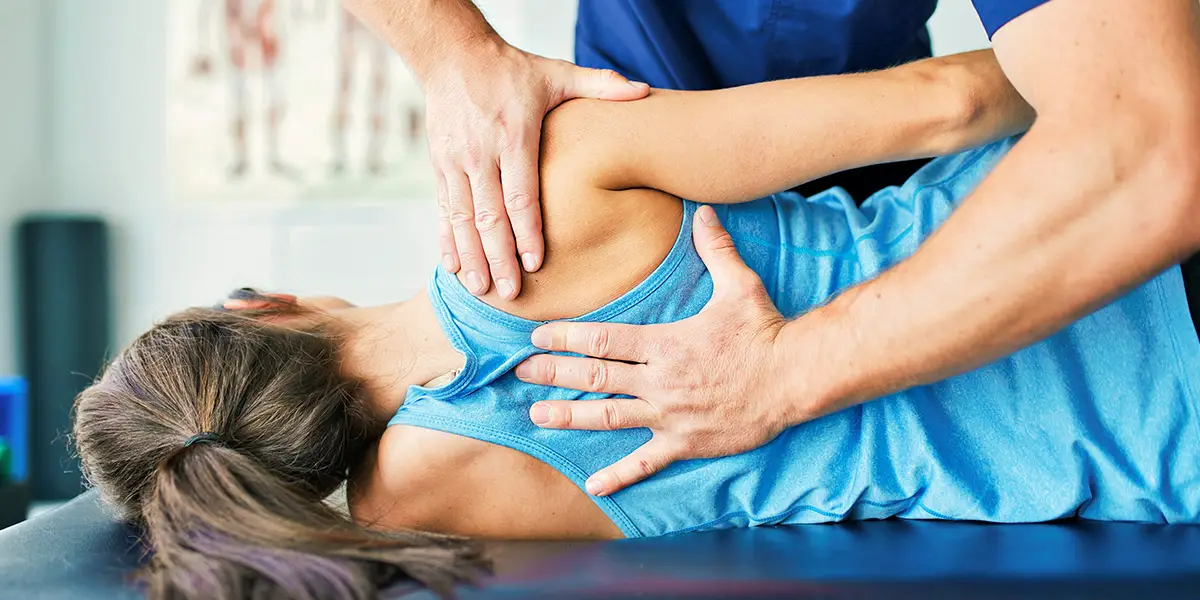 Comprehensive Assessment and Diagnosis
Chiropractors and physical therapists both excel in conducting thorough assessments to identify the root causes of a patient's condition.
By combining their expertise, they can provide a more comprehensive evaluation, ensuring that no aspect of the patient's musculoskeletal health is overlooked. This collaborative approach leads to a more accurate diagnosis and a more effective treatment plan.
Complementary Treatment Techniques
Chiropractors and physical therapists use different treatment techniques that can complement each other. Chiropractors focus on spinal adjustments and manipulations to restore proper alignment and function, while physical therapists employ various exercises, stretches, and modalities to improve strength, flexibility, and mobility.
By working together, they can create a well-rounded treatment plan that addresses the patient's specific needs and goals.
Rehabilitation and Injury Prevention
Physical therapists excel in designing rehabilitation programs to help patients regain strength, mobility, and function after an injury or surgery.Chiropractors can play a crucial role in this process by providing spinal adjustments and manipulations that optimize the body's overall alignment and function.
By combining the expertise of both professionals, patients can experience faster and more complete recovery while reducing the risk of future injuries.
Patient Education and Empowerment
Chiropractors and physical therapists are both passionate about empowering their patients to take an active role in their own health and well-being. They provide education on proper posture, body mechanics, ergonomics, and exercises that can help prevent future injuries and promote long-term musculoskeletal health.
By collaborating, they can reinforce each other's teachings, ensuring that patients have a comprehensive understanding of their condition and the tools to manage it effectively.
Collaboration between chiropractors and physical therapists allows for seamless continuity of care. Patients can transition smoothly between the two professions, with each professional building upon the progress made by the other. This coordinated approach ensures that the patient's treatment plan remains cohesive and aligned with their evolving needs, ultimately leading to better outcomes.
The collaboration between chiropractors and physical therapists is a powerful force in promoting optimal patient care. By combining their expertise, these professionals can provide comprehensive assessments, complementary treatment techniques, effective rehabilitation programs, and valuable patient education.
This collaborative approach not only enhances patient outcomes but also fosters a seamless continuum of care. Together, chiropractors and physical therapists work hand in hand to improve musculoskeletal health, manage pain, and empower patients to take an active role in their own well-being. When these two professions join forces, the result is a holistic and integrated approach that benefits patients on their journey to recovery and improved quality of life.
If you're looking to recover and restore mobility and function following an injury, surgery or just prolonged discomfort, please contact us today to schedule a consultation so we can help get you back to feeling great!
The team at Thrive Proactive Health is here to help you restore, revive and optimize your health!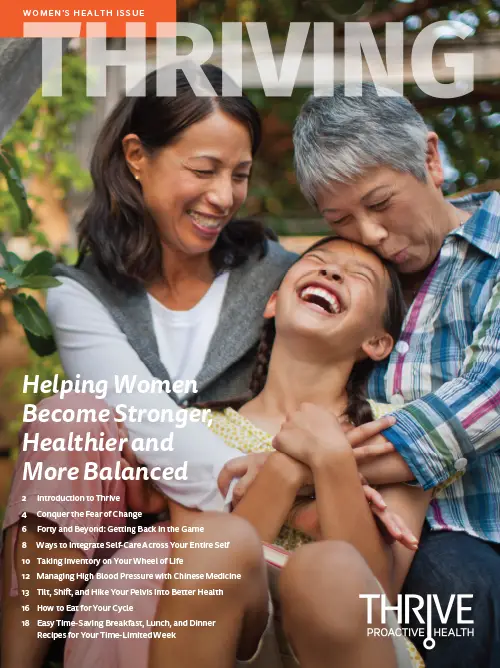 Thriving Magazine • Women's Health Issue
For many families, women are the gatekeepers of health and wellness. But so often, women neglect their own health to take care of others. We want to help change that. This edition of Thriving Magazine is all about women's health and wellness, and how taking care of yourself and understanding the importance of balance influences everything you do.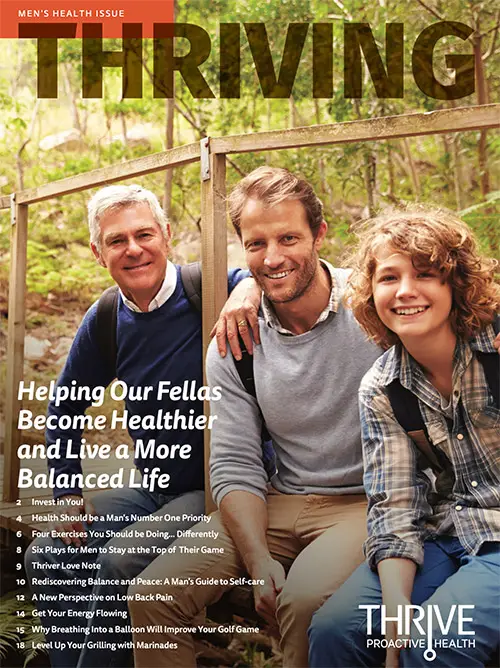 Thriving Magazine • Men's Health Issue
Most of us have, at least, a vague idea of what we need to do to live healthy lives. We may also have the best intentions to take action to make ourselves healthier. Unfortunately, we may not be successful because many of us, though ambitious, set ourselves up for failure. This edition of Thriving Magazine is all about men's health and wellness, and how making small changes to your every-day routines can greatly influence your overall health.
More Articles to Help You Thrive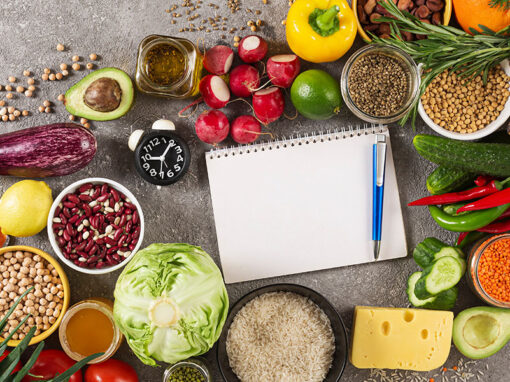 Why do we need to wait until January 1st to get it all together? Let's start making small changes today in order to get us on track for the start of the new year. When it comes to food and fueling our bodies, we do our best when we have good habits in place. Having a goal to "eat healthy" isn't enough; we have to have a plan in place to make ...