We're here to help you move and feel better on your health and wellness journey. We're here to help you thrive!
Sports & Spine Rehab Services
Physical Therapy • Breathing & Postural Restoration • Chiropractic • Recovery Services
Wellness Services
Massage • Acupuncture • Fitness Training • Mental Performance Coaching • Energy Healing • Nutrition Coaching

Thrive Proactive Health offers holistic and innovative solutions to help you restore, revive, and optimize your health.
Spine & Sports Rehab Services
Physical Therapy
Relieve pain, dysfunction, stress and disorientation with a variety of physical therapies, including Postural Restoration, Graston Technique, Dry Needling and Vacuum Cupping.
Breathing Therapy & Postural Restoration®
Restoring optimal breathing mechanics and good breathing habits can dramatically influence many areas of your life.
Chiropractic Care
Ensuring your body is functioning as optimally as possible, and supporting your nervous system.
Recovery Services
Soften tight muscles, release toxins and improve blood flow to tissues with vacuum cupping. Try our Signature Recovery Cupping Therapy for maximum results. We also offer Professional Assisted Stretching.
Massage Therapy
Relax and recover with reflexology, prenatal massage, classic massage, deep tissue massage, aromatherapy and essential oils.
Acupuncture & Chinese Medicine
Traditional acupuncture, auricular acupuncture, and Chinese Medicine for people who need balance, healing, regulation, and more.
Personal Fitness Training
Improve your performance, balance, strength and mobility with fitness training.
Mental Performance Coaching
Build resilience, improve focus, and develop healthy confidence in sports, business and every-day life​.
Thrive Proactive Health offers an integrated program with three of our experts to help student athletes find their performance edge.
Our multidisciplinary program combines the speciality niches of sports psychology, sports performance training and sports rehab. Together, we can help student athletes overcome any mental and physical limitation and learn to develop good habits to stay healthy and balanced.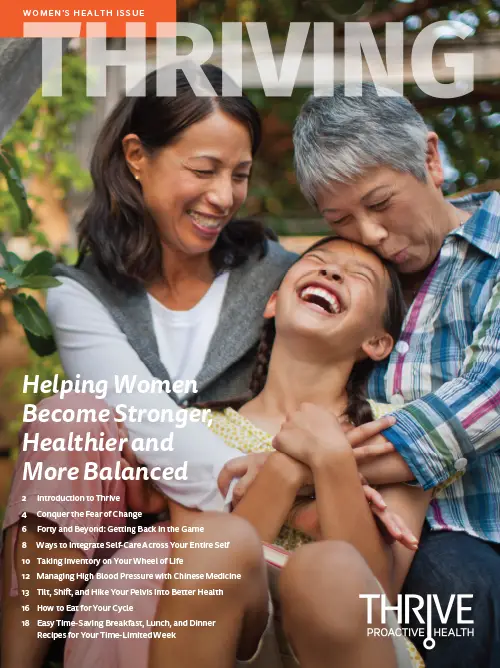 Thriving Magazine • Women's Health Issue
For many families, women are the gatekeepers of health and wellness. But so often, women neglect their own health to take care of others. We want to help change that. This edition of Thriving Magazine is all about women's health and wellness, and how taking care of yourself and understanding the importance of balance influences everything you do.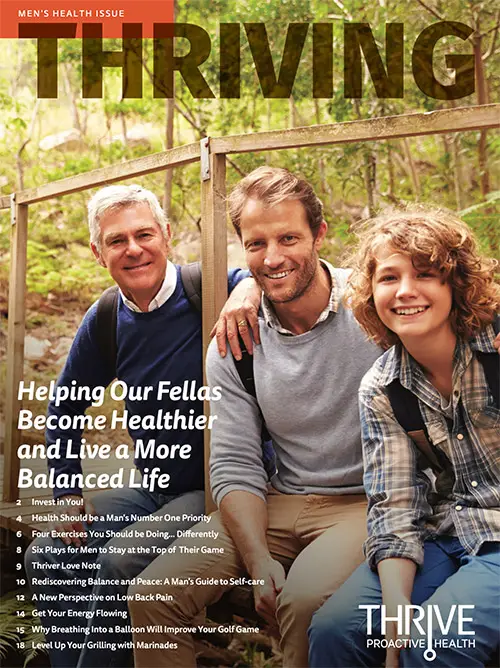 Thriving Magazine • Men's Health Issue
Most of us have, at least, a vague idea of what we need to do to live healthy lives. We may also have the best intentions to take action to make ourselves healthier. Unfortunately, we may not be successful because many of us, though ambitious, set ourselves up for failure. This edition of Thriving Magazine is all about men's health and wellness, and how making small changes to your every-day routines can greatly influence your overall health.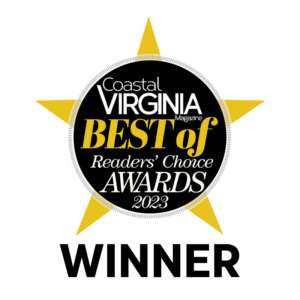 Thanks, Hampton Roads, for voting for us! We're thrilled to be named BEST OF for Southside Physical Therapy (Gold), Massage (Gold) and Southside Alternative Health (Silver).
MARKET SQUARE
2830 Virginia Beach Blvd.
Virginia Beach, VA 23452
Directions
HOURS
Monday • 9am - 7pm
Tuesday • 9am - 7pm
Wednesday • 9am - 7pm
Thursday • 9am - 7pm
Friday • 8am - 4:30pm
Saturday • 9am - 2pm alternating
Sunday • CLOSED
CONTACT INFO
(757) 364-0067
Fax: 757-416-7777
KEMPS RIVER
1320 Kempsville Road
Virginia Beach, VA 23464
Directions
HOURS
Mondays ONLY • 11am - 7pm
CONTACT INFO
(757) 364-0067
Fax: 757-416-7777