Massage for Mammas: Me Time is Important in All Phases of Motherhood, Written by: Maureen Moore, CMT + PTA
I have always been fascinated by what the human body can accomplish and its level of resiliency. However, I didn't fully realize just how resilient a woman's body is until I went through the journey and recovery of giving birth to my son, Logan.
Photo taken by Eileen McCallum Photography
Mamma's, our bodies go through SO MUCH during this entire process! From our joints becoming laxer so they can widen and make room for a growing baby, to the changes our bodies go through during the delivery process, and then recovering from that delivery.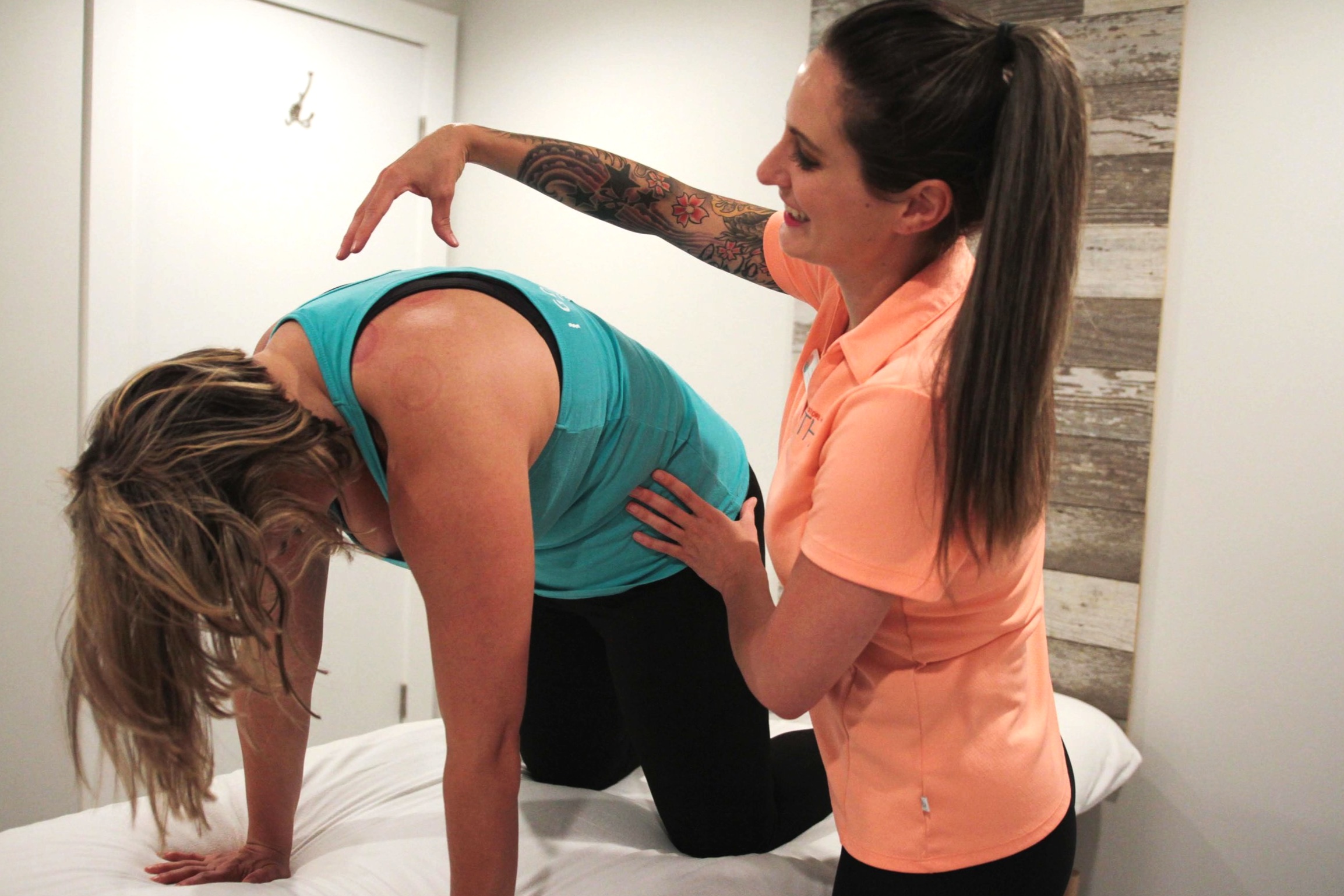 But as Beyoncé sang, we run the world!!! At least we run the world for our new baby (well, maybe they run the show for a few months) as we feed and nurture them during all hours of the day and night. Not to mention everything else on the to-do list while caring for a newborn–especially if you have pets, more children, and may also be transitioning back into the working world. It's exhausting and it can take a huge toll on our posture!
The prenatal and postnatal phases are both beautiful and brutal experiences when having a baby. When carrying, the lower ribs can become more flared to make room for the baby, especially during the last trimester. Once we have the baby and begin cradling during feedings, it creates more tension along the bra line area. Whether you're nursing or bottle-feeding, it can become very painful due to the posture we tend to assume during those long periods of time (even more so when we are already physically and mentally tired). A lot of moms I work with, including myself, have intense pain in their low back and along their bra line. As we hold our baby, we have the tendency to shift our center of mass which can create more tension on the muscles of our lower back (not to mention that our pelvis is also working on going back into its previous position before pregnancy), ultimately causing more tightness and discomfort in those muscles. Basically, as a mom, you're going to experience pain in many places throughout the different phases of being a mamma. Fortunately for you, I've been there and am doing it, so I know what to recommend for help.
Physiomassage is a great way to address these postural and muscular imbalances that have occurred during the multiple changes our bodies have made and continue to go through. During this private session, you receive a postural assessment so I can give you specialized Postural Restoration exercises that address those imbalances and help return your body to a pain-free state. In addition to gently repositioning our postural system, these exercises also help with Diastasis Recti and Pelvic Floor weakness (added bonus – yaaaas girl!). These gentle exercises can be done every day, especially when feeling more muscle tightness and pain at home while caring for your baby. I've done them at home with my son in his Boppy pillow or while he was taking a precious nap! These private sessions also include a customized massage that targets those specific muscles that are in pain and are holding excessive tightness.
These are my favorite sessions because they are very educational as they empower YOU. As a new mom, it's so easy to lose sight of me-time. These sessions are so very important to be able to correct your posture while also giving you the opportunity to relax, decrease muscle tension, and overcome pain. My goal for each session is to make sure you feel your best and to help you Thrive during each phase of motherhood. I look forward to getting to meet you, mama!
---
Meet Maureen
Maureen, also known as Mo, is the Co-Founder of Thrive Proactive Health. She is a passionate holistic health advocate specializing in massage and various manual therapies with over 18 years of experience in the health and wellness field. In 2018, Mo and her husband gave birth to their first son, Logan. This change in her own personal life has enhanced her passion for massage and Postural Restoration® as it pertains to motherhood. Mo's desire is to provide her mamma clientele with the custom care that fits their exact lifestyle needs.
If you're interested in a customized massage experience with Maureen, call 757-416-6700 or visit our Book Now page to book on her schedule.