Four Exercises Men Should be Doing… Differently
While our individual training goals may vary, men don't generally talk about mobility or posture. We know we need to move better and increase flexibility, but often in the gym, we just want to lift heavy weights. What if we told you, that by ensuring your body moves properly, you could actually lift heavier in the gym and appear stronger with having to do less? It's true! With some simple tweaks and adjustments to four common exercises you may already be doing, you can enhance mobility and posture while also adding a challenge to your routine at the same time.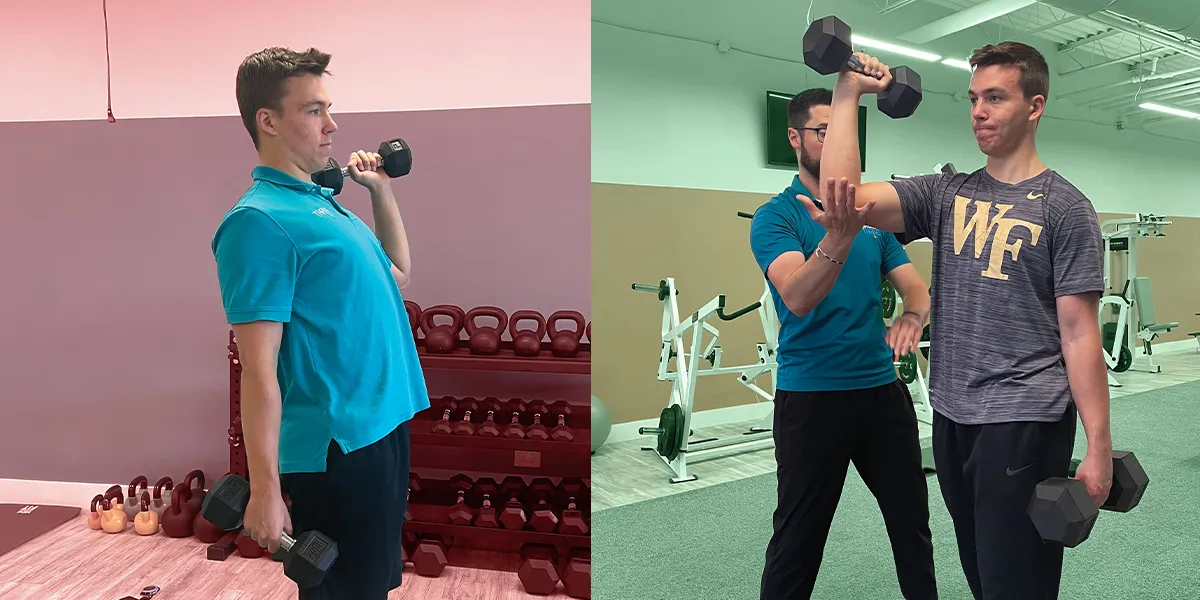 These four specific moves are ones every man can do to reduce tightness and limit muscle imbalances while increasing flexibility and strength.
Alternating Dumbbell Press
Supine, feet on wall
Don't over extend and hold your breath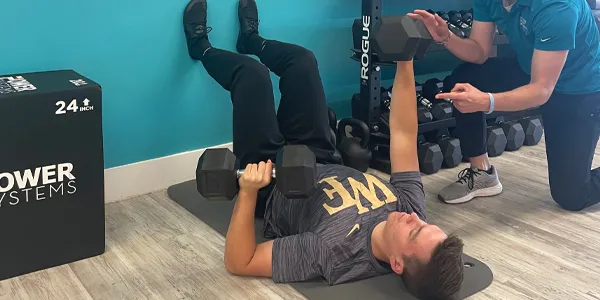 Do set your posture by engaging your hamstrings and tilting your pelvis before the first rep — continue breathing throughout
Renegade Row
Knee-position plank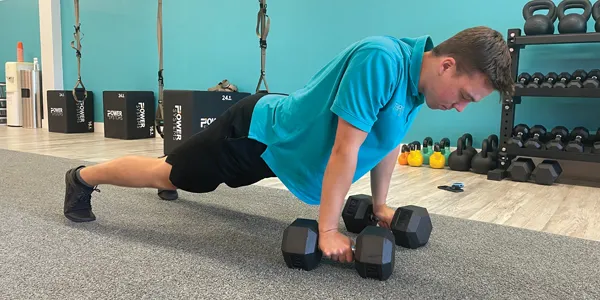 Don't collapse into your shoulder blades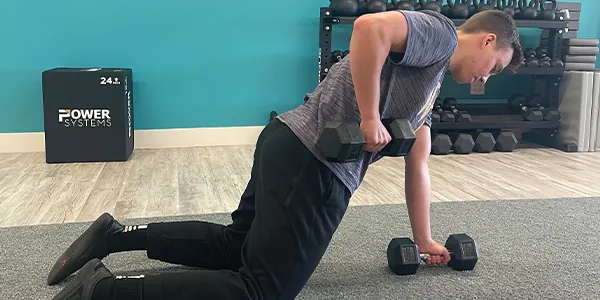 Do reach your upper back to the ceiling while avoiding shrugging your shoulders
Tactical Lunge
Alternating a kettlebell or dumbbell passing through your legs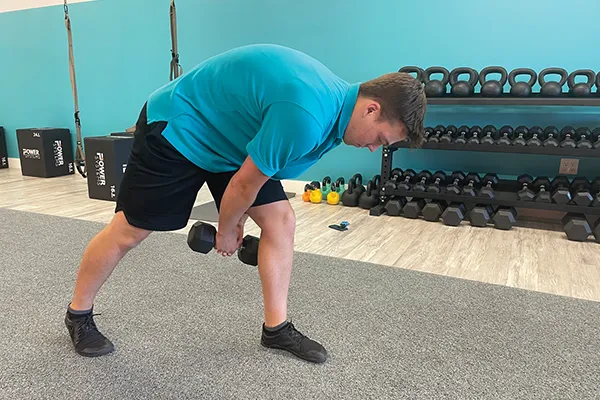 Don't lock out your legs and overreach or round your back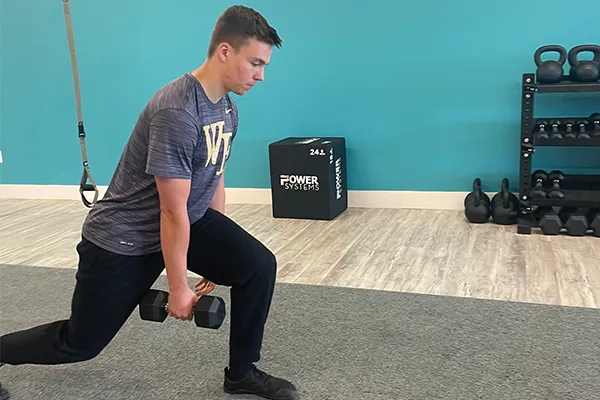 Do ensure that your hips and shoulders rise and fall together
Farmer's Carry
One up/one down • "Up" arm at 90
Don't lean back to "prop up" the weight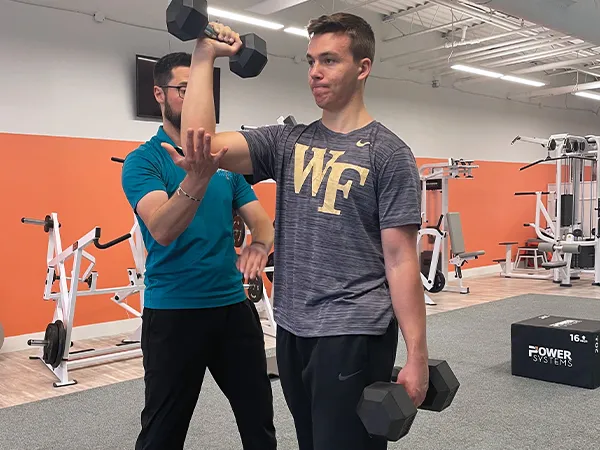 Do keep your ribcage down so your shoulder blade can be free, avoiding impingement
Interested in learning more about Thrivestyle Medicine and how we can help on your health and wellness journey? Let's schedule a chat! 
Thriving Magazine • Men's Health Issue
Most of us have, at least, a vague idea of what we need to do to live healthy lives. We may also have the best intentions to take action to make ourselves healthier. Unfortunately, we may not be successful because many of us, though ambitious, set ourselves up for failure. This edition of Thriving Magazine is all about men's health and wellness, and how making small changes to your every-day routines can greatly influence your overall health.
Articles are written by our experts in Lifestyle Medicine, physical therapy, fitness training, chiropractic care, nutrition, massage, acupuncture, Chinese medicine, and energy healing.
More Articles to Help You Thrive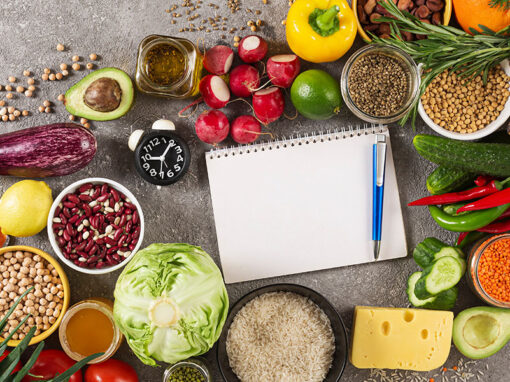 Why do we need to wait until January 1st to get it all together? Let's start making small changes today in order to get us on track for the start of the new year. When it comes to food and fueling our bodies, we do our best when we have good habits in place. Having a goal to "eat healthy" isn't enough; we have to have a plan in place to make ...