How Can a Chiropractor Help Athletes Minimize the Risk of Sports Injuries?
Dr. Golzar "GiGi" Ghanbari
As an athlete, maintaining peak performance and preventing injuries is crucial. While many athletes focus on training, conditioning, and nutrition, one often overlooked aspect of athletic care is chiropractic treatment. Keep reading to learn how chiropractic can help.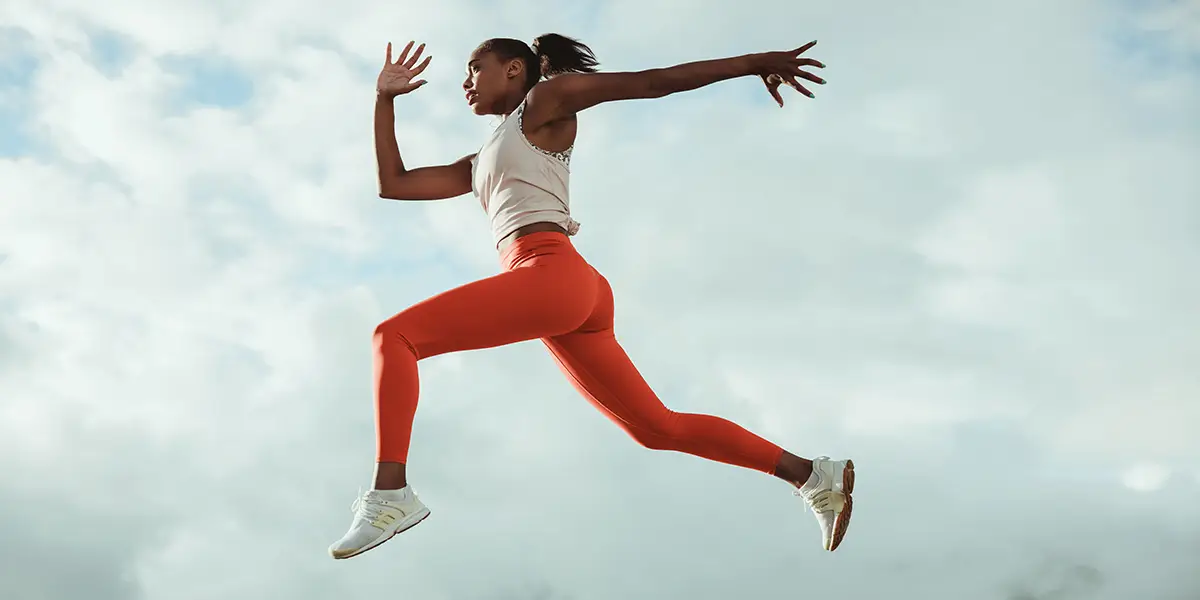 Chiropractic care helps optimize the body's biomechanics, ensuring proper alignment and function of the musculoskeletal system.
By addressing any misalignments or restrictions in the spine and joints, athletes can experience improved range of motion, flexibility, and overall performance.
Preventing injuries is key for athletes to stay in the game. Regular chiropractic adjustments can help identify and correct imbalances and dysfunctions in the body before they lead to more severe issues.
By addressing these underlying problems, chiropractors can help athletes reduce the risk of injuries caused by overuse, poor biomechanics, or repetitive strain.
In the unfortunate event of an injury, chiropractic care can play a vital role in the recovery process. Chiropractors use various techniques such as spinal adjustments, soft tissue therapy, and rehabilitative exercises to promote healing, reduce inflammation, and restore functionality. This can lead to shorter recovery times and a quicker return to sport.
Athletes often experience aches, pains, and discomfort due to the physical demands of their sport. Chiropractors are skilled in diagnosing and treating musculoskeletal conditions that may cause pain.
Through manual adjustments, they can alleviate pain, reduce inflammation, and improve overall comfort, allowing athletes to perform at their best.
Individualized Treatment Plans
Chiropractors understand that each athlete is unique and has specific needs. They provide personalized treatment plans tailored to address an athlete's specific goals, sport, and physical condition.
These plans may include adjustments, soft tissue therapies, exercise recommendations, and lifestyle advice to optimize performance and prevent injuries.
Chiropractic care goes beyond just addressing physical issues. It promotes holistic well-being by considering the interconnectedness of the body systems. Chiropractors often provide guidance on nutrition, exercise, and lifestyle modifications to support an athlete's overall health and performance.
Routine chiropractic care can help athletes achieve:
Increased range of motion
Decreased muscle soreness from workouts
Reduced recovery time between training sessions
Increased flexibility and performance
Enhanced immune system performance
Natural pain relief for their joint pain
Chiropractic care can also help with:
Back & Neck Pain
Headaches & Migraines
Sciatica
Knee, Ankle & Foot Pain
Shoulder, Arm, Elbow & Wrist Pain (ex. Carpal Tunnel Syndrome)
Arthritis & Bursitis
Fibromyalgia
Elite athletes choose chiropractic to give them a competitive edge. Experts estimate that 90% of all world-class athletes use chiropractic care to prevent injuries and improve their performance.
According to the American Chiropractic Association, it is estimated that about 90% of professional and Olympic-class athletes use chiropractic care to prevent their risk of injury and improve their overall performance.
"Chiropractic just makes you feel so much better. When I walk out of the clinic, I feel like I'm about three inches taller and everything's in place. And as long as I see the chiropractor, I feel like I'm one step ahead of the game." – Tom Brady
"I've been going to a Chiropractor for as long as I can remember. It is as important to my training as the practice of my swing." – Tiger Woods
 "Most injuries require chiropractic care. It works better for me than anything else." – Jerry Rice
The team at Thrive Proactive Health is here to help you restore, revive and optimize your health!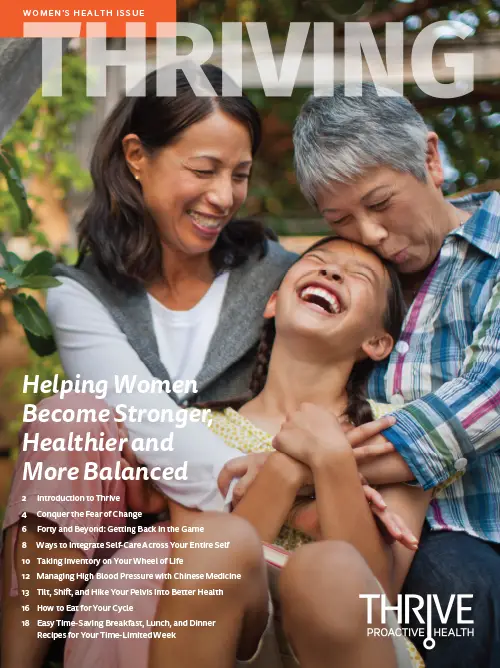 Thriving Magazine • Women's Health Issue
For many families, women are the gatekeepers of health and wellness. But so often, women neglect their own health to take care of others. We want to help change that. This edition of Thriving Magazine is all about women's health and wellness, and how taking care of yourself and understanding the importance of balance influences everything you do.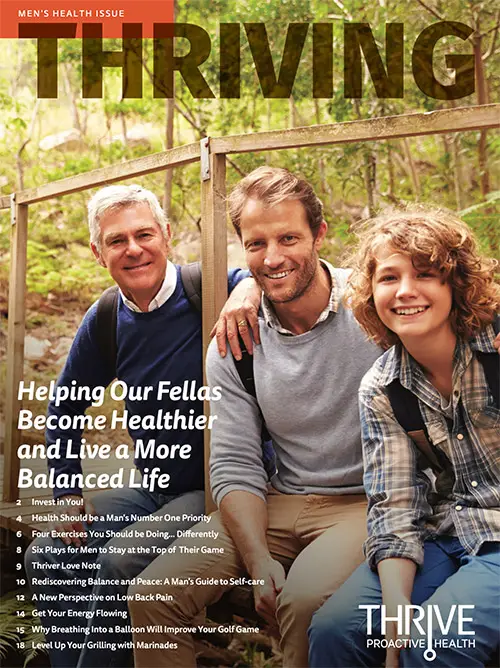 Thriving Magazine • Men's Health Issue
Most of us have, at least, a vague idea of what we need to do to live healthy lives. We may also have the best intentions to take action to make ourselves healthier. Unfortunately, we may not be successful because many of us, though ambitious, set ourselves up for failure. This edition of Thriving Magazine is all about men's health and wellness, and how making small changes to your every-day routines can greatly influence your overall health.
More Articles to Help You Thrive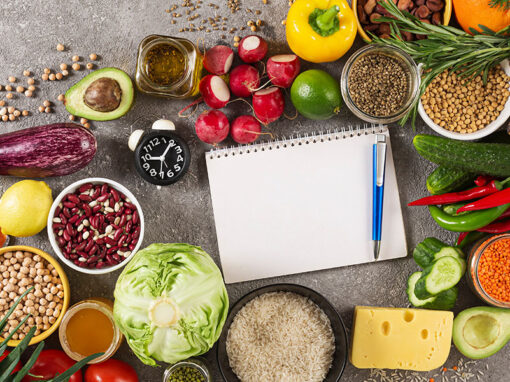 Why do we need to wait until January 1st to get it all together? Let's start making small changes today in order to get us on track for the start of the new year. When it comes to food and fueling our bodies, we do our best when we have good habits in place. Having a goal to "eat healthy" isn't enough; we have to have a plan in place to make ...