90 Days to a Healthier You: Don't Wait Until New Year's to Make a Thrivestyle Change
Usually, we all wait until the new year to make our resolutions, such as eating better, working out more, practicing meditation, sleeping more, etc. The problem with these examples is that they are vague, provide you with no structure, and are not measurable in any way so you know if you are actually improving. And, as with most New Year's resolutions, goals such as these are destined to fail by the time spring rolls around. 
Instead of waiting, right now is a great time to get a jump start on your goals, and to commit to actual, sustainable behavior changes. 
Challenge yourself over these last 90 days of the year to start your Thrivestyle journey.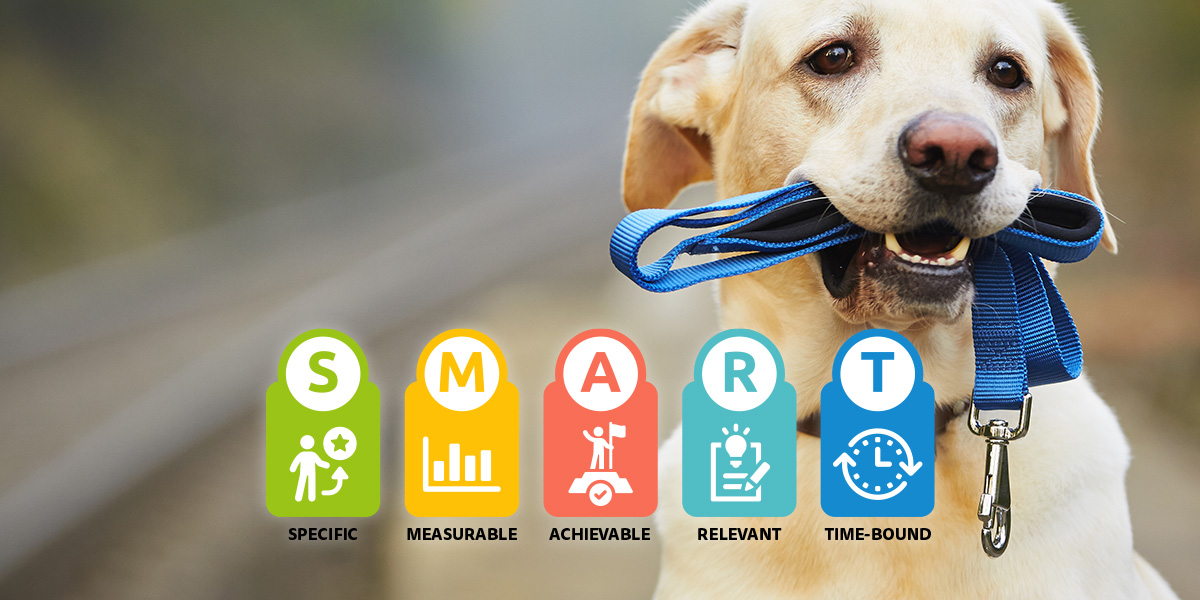 First thing you need to do is make a SMART goal.
What is a SMART goal? Well, it's a detailed statement to actually move you toward behavior changes to reach your goals.
S = Specific
What exactly are you trying to achieve?
M = Measurable
How will you know when you reached your goal?
A: Attainable: Is it genuinely possible to achieve it?
R = Relevant
Does your goal align with your values and what you want to achieve?
T = Time-bound
By when do you want to achieve it?
Here are a few examples of SMART goals:
I will eat three servings (palm-sized) of vegetables each day for the next 30 days in order to eat healthier.
I will take my dog for a 30-minute walk five days a week for the next 90 days in order to be more active.
I will set a bed time of 10:30 pm and a wake-up time of 6:30 am each day of the week for the next two weeks in order to improve my sleep duration and quality.
We will have at least one meal together as a family at the dining table each day of the week for the next 90 days in order to improve meaningful connection.
Write your goal down on a piece of paper and put it where you'll see it every day. Another idea would be to create an alarm of your goal on your phone that goes off every day at the same time.
This way, your goal will be in your mind each day, reinforcing behavior changes that lead toward a healthier, happier you.
So don't wait until January 1, 2023. Get going right now, and by the time next year arrives, you'll already be set up for success and ready to take on bigger and better things.
Thriving Magazine • Men's Health Issue
Most of us have, at least, a vague idea of what we need to do to live healthy lives. We may also have the best intentions to take action to make ourselves healthier. Unfortunately, we may not be successful because many of us, though ambitious, set ourselves up for failure. This edition of Thriving Magazine is all about men's health and wellness, and how making small changes to your every-day routines can greatly influence your overall health.
Articles are written by our experts in Lifestyle Medicine, physical therapy, fitness training, chiropractic care, nutrition, massage, acupuncture, Chinese medicine, and energy healing.
More Articles to Help You Thrive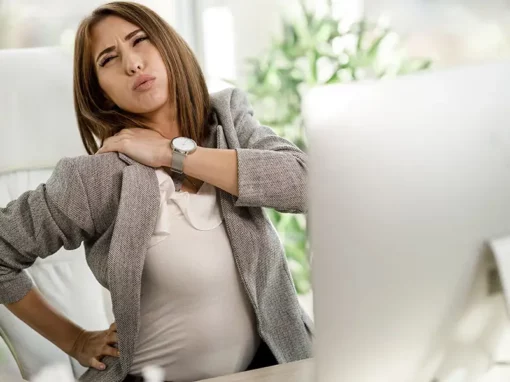 In today's world, many of us spend a significant portion of our day working at a desk or in front of a computer. However, long hours of sedentary work can take a toll on our bodies, leading to discomfort, pain, and decreased productivity. This is where workplace ergonomics and chiropractic care come into play. So, why are workplace ergonomics ...