Rediscovering Balance and Peace: A Man's Guide to Self-care
As a massage therapist, I've had the privilege of witnessing firsthand the transformative power of self-care in men's lives. That's why I feel so strongly about self-care for men, especially in a society that often places a premium on ambition and achievement, while neglecting our own well-being. Let's talk about the importance of finding balance and peace, breaking free from societal conditioning, and embracing practices such as massage and meditation as essential tools for self-care.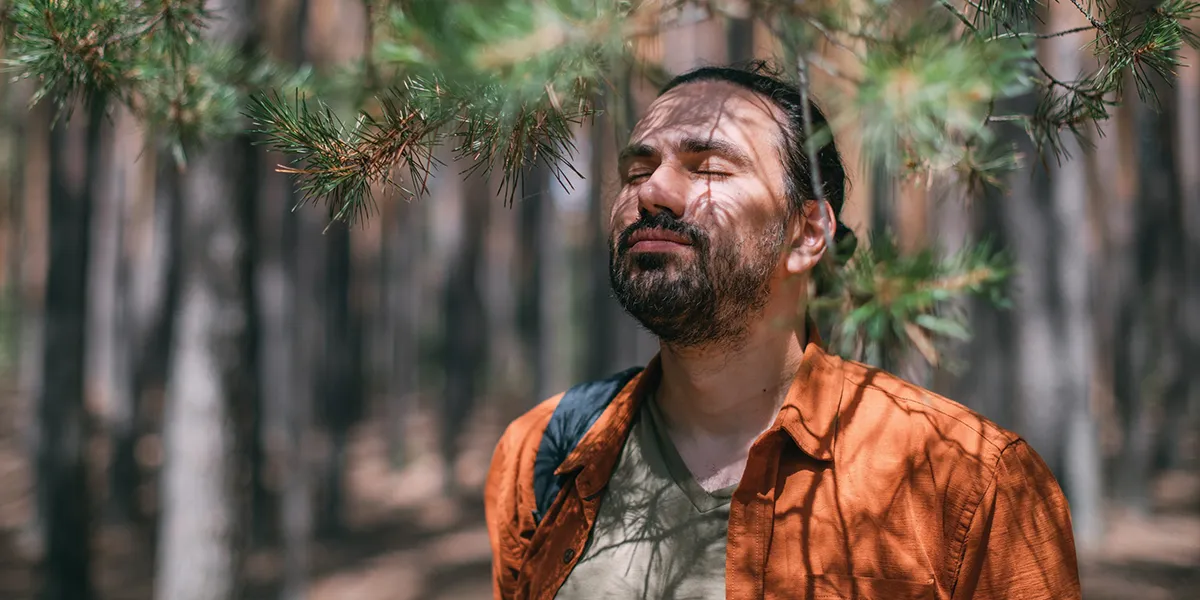 Let's embrace self-care as a masculine act and create a new narrative of holistic well-being, one that honors our true selves and allows us to thrive in all aspects of life. Remember, you deserve it.
Escaping the "Get Ahead" Mentality
From an early age, men are often conditioned to believe that success is solely measured by accomplishments, wealth, and career progression. We push ourselves relentlessly, chasing the next promotion or deal, often at the expense of our physical, mental, and emotional well-being. Society's expectations can make us feel guilty for taking time to care for ourselves, labeling it as indulgent or weak. However, I'm here to tell you that self-care is not a luxury; it's a necessity.
Obstacles in a Work-Hard, Money-Driven Culture
In our fast-paced, work-hard, money-driven culture, men face unique obstacles when it comes to self-care. We may feel pressured to prioritize work over personal well-being, sacrificing sleep, exercise, and quality time with loved ones.
The constant stress and pressure can lead to physical tension, emotional exhaustion, and even burnout. It's time to challenge these expectations and create space for self-care without guilt or shame.
The Healing Power of Massage
One of the most effective tools for self-care is massage therapy. Through the power of touch, massage can alleviate physical tension, promote relaxation, and release emotional stress. As men, we tend to hold stress in our bodies, often without even realizing it.
Regular massage sessions can help us reconnect with our bodies, release built-up tension, and restore balance. Don't be afraid to seek out a professional massage therapist who understands the unique needs and challenges faced by men.
The Transformative Practice of Meditation
Meditation is another invaluable practice that can help us find balance and peace in our lives. Despite its image as a "new age" activity, meditation has been practiced for centuries and has numerous proven benefits.
It allows us to quiet our minds, cultivate self-awareness, and tap into our inner strength. Regular meditation practice can help us manage stress, improve focus, enhance emotional well-being, and develop a greater sense of clarity and purpose.
Embracing Self-Care as a Masculine Act
It's crucial to challenge the notion that self-care is a feminine pursuit or a sign of weakness. In reality, self-care is a deeply masculine act. Taking care of ourselves allows us to show up fully in our lives, both personally and professionally.
By prioritizing our well-being, we become better partners, fathers, friends, and leaders. It's time to redefine masculinity to include self-compassion, emotional intelligence, and a commitment to holistic well-being.
Interested in learning more about Thrivestyle Medicine and how we can help on your health and wellness journey? Let's schedule a chat!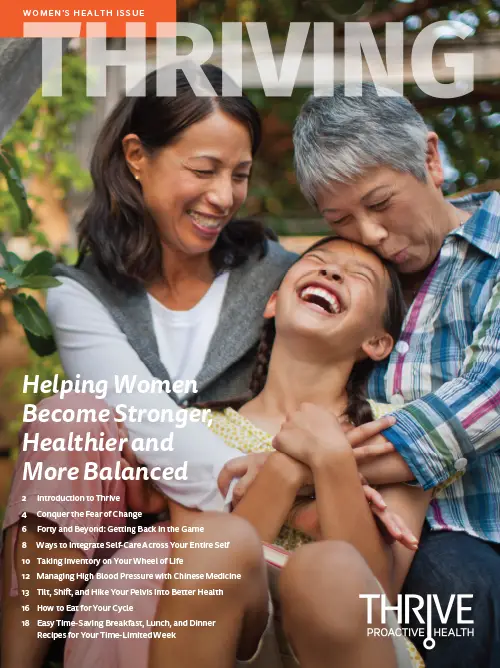 Thriving Magazine • Women's Health Issue
For many families, women are the gatekeepers of health and wellness. But so often, women neglect their own health to take care of others. We want to help change that. This edition of Thriving Magazine is all about women's health and wellness, and how taking care of yourself and understanding the importance of balance influences everything you do.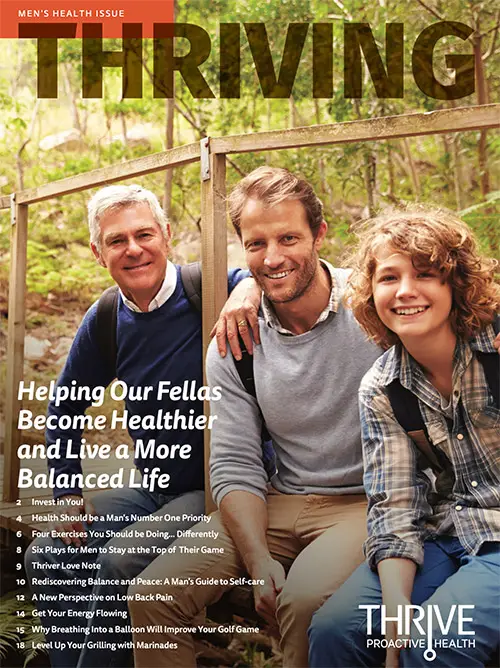 Thriving Magazine • Men's Health Issue
Most of us have, at least, a vague idea of what we need to do to live healthy lives. We may also have the best intentions to take action to make ourselves healthier. Unfortunately, we may not be successful because many of us, though ambitious, set ourselves up for failure. This edition of Thriving Magazine is all about men's health and wellness, and how making small changes to your every-day routines can greatly influence your overall health.
More Articles to Help You Thrive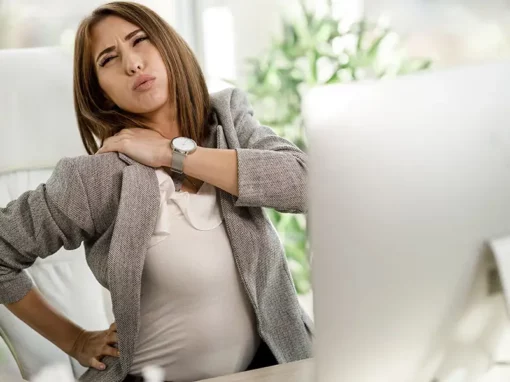 In today's world, many of us spend a significant portion of our day working at a desk or in front of a computer. However, long hours of sedentary work can take a toll on our bodies, leading to discomfort, pain, and decreased productivity. This is where workplace ergonomics and chiropractic care come into play. So, why are workplace ergonomics ...