for those who need rejuvenation, relaxation, recovery, or to be energized
Available only at Thrive's Virginia Beach Market Square location.
20% discount offered to military, first responders and healthcare workers for all cash-based services. 
What Makes Thrive the Best Choice for Massage Therapy?
Thrive is dedicated to providing you with a unique massage experience that works to heal, revive, and calm your mind and body.
Looking to reduce stress? Recover from injury? Relieve sore muscles? Reduce aches and pain? We offer a variety of therapeutic massage techniques that go beyond other's standard massage therapy. We're provide the right treatment you need, addressing the issues at their root cause — we're not here just to treat symptoms. And with our entire suite of services and expert care, we're your one-stop-wellness-shop!
Book Your Massage Today and Start Feeling Better!
Membership is NOT REQUIRED to enjoy our services. However, cost is reduced with membership plans or packages. 
The Ultimate Mind + Body Awakening Massage
60 minutes $129 •  90 minutes $159
Allow our highly-skilled, certified massage and aromatherapist to guide a sensory experience that will allow you to let your worries float away. This massage incorporates the perfect blend of bodywork methods, aromatherapy and reflexology techniques that will leave you feeling relaxed, balanced, and rejuvenated.
Restore + Revive Signature Massage
60 minutes + 2 enhancements $129 • 90 minutes + 3 enhancements $159
This massage is truly customized for your needs. Our highly-skilled therapist will provide a massage experience incorporating a blend of bodywork methods, using the right combination of techniques and pressure. Additional enhancements available.
Deep Tissue Massage
30 minutes $79 • 60 minutes $109 • 90 minutes $139
Deep tissue massage offers both physical and psychological benefits. Unlike other massage techniques that focus on relaxation, deep tissue massage helps to treat muscle pain and improve stiffness. This service may include an option of cupping.
Classic Relaxation Massage
30 minutes $59 • 60 minutes $79 • 90 minutes $109
Bring your body back into balance with a lighter touch massage using classic Swedish strokes to improve circulation and deliver the ultimate relaxation experience. This service is the perfect introductory massage for occasional users, first-timers or individuals with no specific trouble areas to address.
Quick Fix Reflexology
30 minutes $59
Reflexology is ideal for anyone with body sensitivities, inaccessible areas on the body, individuals in need of deep relaxation, mind/body connection, or people with significant health challenges requiring low-impact, effective touch. Reflexology, or zone therapy, is based on the belief that hands, feet, and ears hold a scaled-down body map of all organs, glands, and body structures. The application of pressure and gentle movement to specific points (or joints) on the hands, feet, and ears is known to open up energy flow, clear up stagnation and improve nerve transmission and efficiency throughout the entire body.
Himalayan Salt Stone Massage
60 minutes $109 • 90 minutes $139
Himalayan Salt Stone Massage uses warm salt-crystal stones to soothe away stress and tension, and promote an increased sense of well-being. Using a classic massage technique, these stones have grounding properties to help improve sleep and circulation all while balancing the central nervous system.
CBD Oil Massage
60 minutes $89 • 90 minutes $119
For those looking for help in reducing inflammation, joint pain, muscle soreness, and anxiety, this massage will target your areas of concern to reduce pain and tension while enhancing relaxation. CBD is cannabidiol, a chemical compound from the cannabis plant. Unlike its cousin tetrahydrocannabinol (THC), it is not psychoactive.
Prenatal Massage
CLASSIC 60 minutes $79 light-to-medium pressure
DEEP TISSUE 60 minutes $99 medium-to-deep pressure
Our prenatal massage is designed to give Mom relief from the weight of pregnancy. This massage eases muscle soreness, tension and improves circulation for the whole body. Light to deep pressure is used during this customized experience. This service is appropriate for second and third trimester pregnancy only.
Cellulite Cupping Therapy
30 minutes $59 • 60 minutes $99
Treatment results typically last for one-to-three months, depending on your lifestyle, diet, water intake and genetics. For the longest-lasting results, we advise you to stay active and hydrated. 
We offer a variety of enhancements to complement your massage experience. Enhancements can be requested with your therapist or added at the time of booking.
Essential Oils (2) $10
Cupping $10
Hand Hydration $10
Foot Hydration $10
Himalayan Salt Stone $10
Dry Brushing $10
You may also use our chat feature or call to schedule your appointment.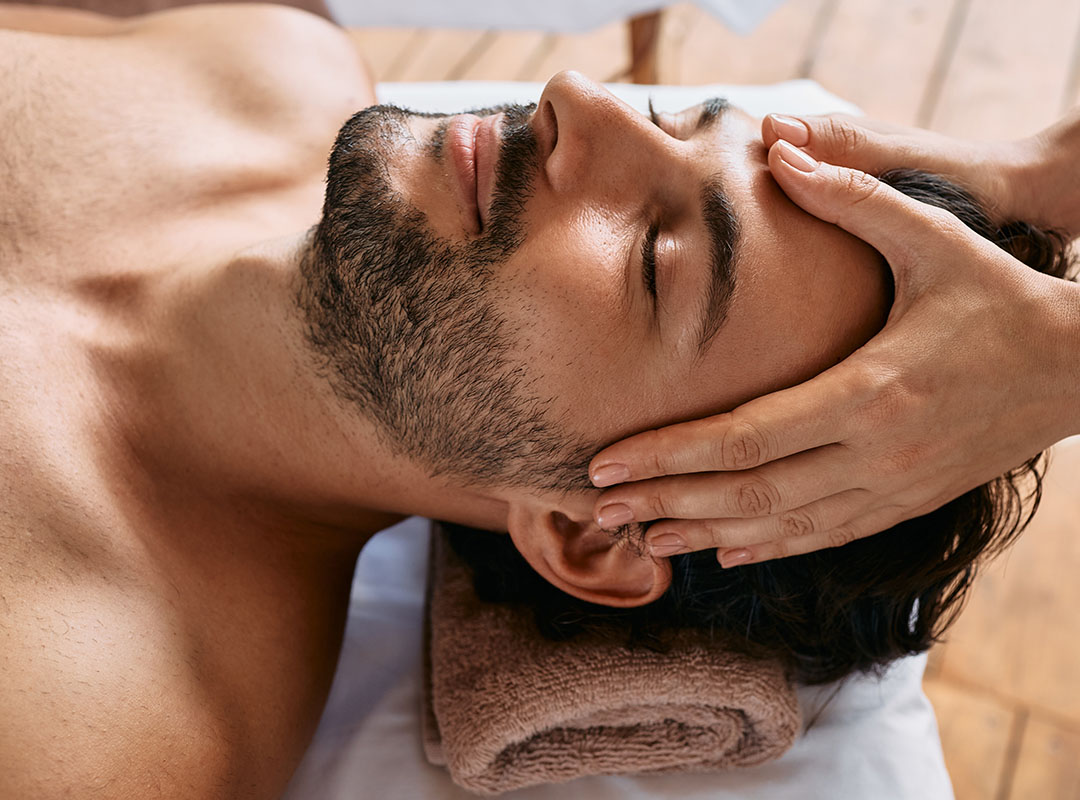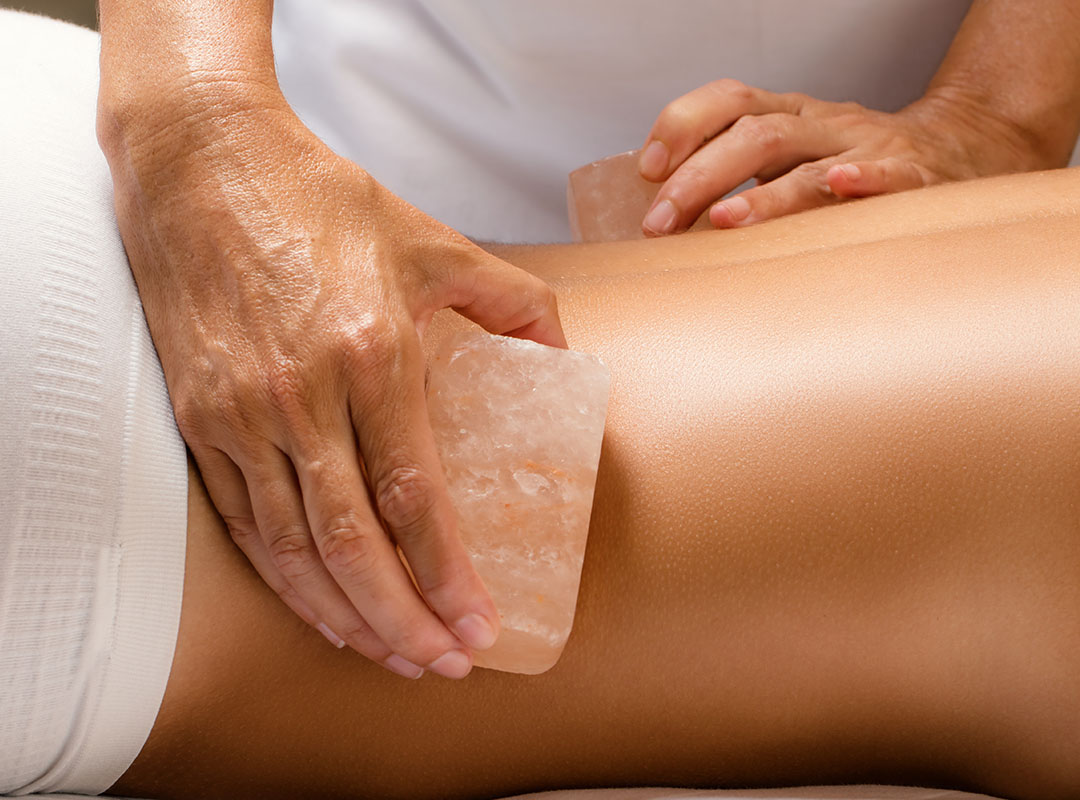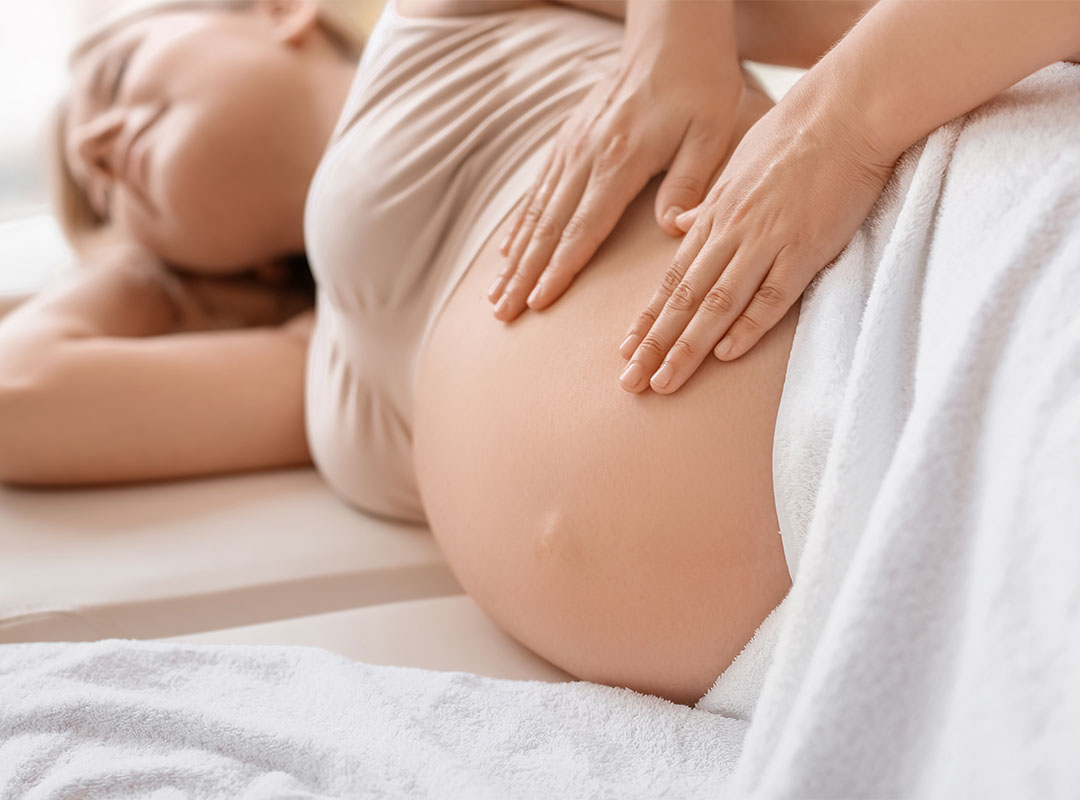 Frequently Asked Questions
About Massage Therapy at Thrive
What are the benefits of massage therapy?
There are many benefits to massage therapy including, but not limited to, reducing stress and increasing relaxation, reducing pain and muscle soreness and tension, improving circulation, energy and alertness, lowering heart rate and blood pressure, and improving immune function. 
What should I expect during my first massage visit?
During your first session, your therapist will consult with you to learn what brings you in for a massage. They will answer any questions you may have and create a custom experience that is catered to your needs. If you ever have any questions or concerns you only need to let your massage therapist know and they will adjust positioning, massage pressure, even reduce the temperature of the table warmer and hot towels to guarantee your comfort and relaxation.
Do I have to be completely undressed for a massage? 
You will only be asked to undress to your comfort level. What you wear on the massage table is completely up to you! Typically, clients remove all clothing, but leave their underwear on. You will be properly draped and covered throughout the entire session. The best thing to wear to a massage is non-restricting clothing that you can be comfortable in after your session.
Will the massage hurt?
There are some modalities, like deep tissue and sports massage, that work the deeper muscle layers, which can be uncomfortable or slightly painful. You always have the option to ask your massage therapist to lighten the pressure for anything outside of your comfort level.
Do you talk during a massage?
Your massage is your time and if you'd like to chat or be silent, that is completely up to you. Most clients talk for part of the session, typically in the beginning and choose to enjoy peaceful relaxation for the rest of the session.
What if I have body acne, skin conditions, or forgot to shave?
Skin conditions are always taken into consideration by your massage therapist just be sure to disclose the information to them so they can plan your massage accordingly. Body hair is never a problem so don't worry if you forget to shave it will never be a concern in the massage room!
How often should I get a massage?
Once a month is a great maintenance routine for massage. However, if are trying to reduce pain or a specific issue, your massage therapist may recommend you come in more frequently.
How much do you tip for a massage?
Gratuity is never expected, but always appreciated. 20% is typically given to the massage therapist.
Schedule Your Massage Today and Start Feeling Better!
You may also use our chat feature or call to schedule your appointment.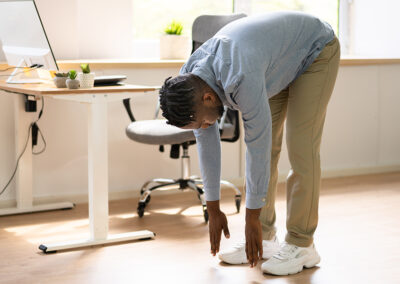 Maintaining flexibility isn't just for athletes. Tight muscles can also lead to numbness and nerve pain caused by muscle tissue ...
MARKET SQUARE
2830 Virginia Beach Blvd.
Virginia Beach, VA 23452
Directions
HOURS
Monday • 9am - 7pm
Tuesday • 9am - 7pm
Wednesday • 9am - 7pm
Thursday • 9am - 7pm
Friday • 8am - 4:30pm
Saturday • 9am - 2pm alternating
Sunday • CLOSED
CONTACT INFO
(757) 364-0067
Fax: 757-416-7777
KEMPS RIVER
1320 Kempsville Road
Virginia Beach, VA 23464
Directions
HOURS
Mondays ONLY • 11am - 7pm
CONTACT INFO
(757) 364-0067
Fax: 757-416-7777