for those dealing with pain, anxiety, sleep issues or physical discomfort
Available only at Thrive's Virginia Beach Market Square location.
20% discount offered to military, first responders and healthcare workers for all cash-based services. 
What Makes Thrive the Best Choice for Acupuncture & Chinese Medicine?
What if we told you that you were born with an innate ability to heal yourself? Whether you have chronic pain, are dealing with anxiety or sleep issues, or are experiencing any physical issue, it can be healed from within.
Everything in your life is energy, including YOU! When the energy is flowing easily through your body, life begins to flow more easily as well. We are all capable of tapping into the energy within us. Not only that, but we are all capable of using that energy to begin healing —  not only in your body but in all aspects of your life.
Jen Fedorowicz is our resident Reiki Master, Bio-energetic Synchronization Technique (B.E.S.T.) practitioner and Experienced Registered Yoga Teacher (E-YRT). An energy session with Jen will remove blocks to get the energy flowing through your body. You will leave an energy session with easy tools you can incorporate into your life to keep your energy flowing.
Book Your Session Today and Start Feeling Better!
Membership is NOT REQUIRED to enjoy our services. However, cost is reduced with membership plans or packages. 
Initial Energy Healing Session
60 minutes $129
In your initial session, Jen will review your energy centers and how and why energy medicine works. You will then be guided through relaxation with Reiki chakra healing and your B.E.S.T. treatment. At the end of the session, you will be guided through a breathing technique to help keep your energy flowing.
Follow-up Energy Healing Session
60 minutes $99
Jen will perform a combination of Reiki (to get the energy flowing) and B.E.S.T. (to remove subconscious interference preventing healing).
Tune-up Energy Healing Session
30 minutes $59
Drop in for a B.E.S.T. session to release subconscious interference to maintain your body's natural healing.
You may also use our chat feature or call to schedule your appointment.
Frequently Asked Questions
About Energy Healing at Thrive
What is energy healing?
Everything in our universe is made of energy, including our body. When the energy of the body is flowing as it should we are in a natural replenishing and healing state. When our energy is unbalanced or not flowing freely it can cause physical ailments such as pain, sickness and disease. Energy healing clears and aligns the subtle energies of the body, so natural healing can occur.
Is energy healing the same as reiki?
Reiki is a type of energy healing, and there are many energy healing modalities. Reflexology, acupuncture, tapping as well as B.E.S.T. (Bioenergetic Synchronization Technique) are all forms of Energy Healing.
How effective is energy healing?
Energy medicine has been around for thousands of years. There are numerous studies showing that energy medicine is very effective. When the energies of the body are aligned and flowing, there is truly no condition that cannot heal.
Is there scientific evidence that backs up energy healing?
Absolutely! Quantum physics has shown that we are energetic beings and when energy is flowing through us optimally, we are in a state of homeostasis. Energy healing removes energetic blocks and improves the energy flow in your body.
We know that disease is the opposite of homeostasis. When the body is in a constant state of fight or flight (hello stress!) healing can not happen. When our body is working hard to combat stress, that the natural healing capacity of the body can not turn on.
What can I expect in an energy healing session?
In an energy session, you will lay fully clothed on the massage table. In your first session, you and Jen will review your energy centers and what's happening with each. She will then test your energy centers to learn how your body responds, be guided through breathwork to help with energy flow and then use the B.E.S.T. (Bio-energetic Synchronization Technique) to find out what subconscious interference needs to be released. 
Will energy healing help with pain?
Yes, energy healing helps with pain! Pain is an indication of energy that is stuck. Like a damn where the water builds and becomes more powerful, stuck energy erodes body tissue and causes pain. Sometimes pain relief is immediate, sometimes it will require continued practice in the days following your session.
What is Bio-Energetic Synchronization Technique (B.E.S.T)?
Bio-energetic Synchronization Technique (B.E.S.T.) is an energy healing technique that releases subconscious blocks that are interfering with the body's natural ability to heal — blocks that you may not even be aware of or have even thought about.
B.E.S.T is a whole-body healing technique that is a non-forceful, energy-balancing, hands-on procedure used to help reestablish balance of the body, mind, spirit, memory and energy fields. This technique enhances the flow of that energy throughout the person's entire system and the energy field around them.
Have you ever felt overwhelmed, emotional for "no reason," or have anger that has popped up out of nowhere? B.E.S.T. can help!
When your energy field and circuitry is imbalanced, it can affect all systems required for health and wholeness. The imbalanced patterns can be demonstrated as tight muscles, dysfunctional organs or glands, emotional stress or depression-type reactions.
Accessing areas of the brain by touching certain points around the head and body in a specific sequence, while thinking about certain memory stresses, your body will begin to reconnect the circuitry that helps your body repair and rebuild your energy field.
Once these blocks are released it is no longer a matter of managing pain, but rather the body releasing pain and intuitively moving into its natural healthy state of healing and wellbeing.
Clinical experience has shown that by stimulating specific pressure points as part of the B.E.S.T. procedure, your body can not only begin to feel better, but will actually begin to repair and rebuild. By taking this approach, you are taking steps to learn to maintain this balance in the days, weeks, and months that follow.
Energy Healing Related Articles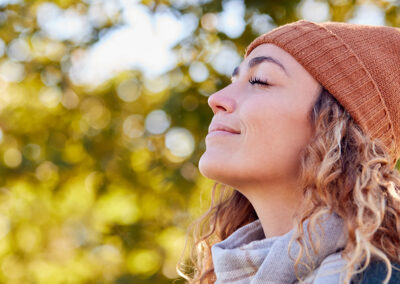 Science has shown there are many factors that contribute to lowering our biological age. Diet, exercise, sleep and stress levels all ...
MARKET SQUARE
2830 Virginia Beach Blvd.
Virginia Beach, VA 23452
Directions
HOURS
Monday • 9am - 7pm
Tuesday • 9am - 7pm
Wednesday • 9am - 7pm
Thursday • 9am - 7pm
Friday • 8am - 4:30pm
Saturday • 9am - 2pm alternating
Sunday • CLOSED
CONTACT INFO
(757) 364-0067
Fax: 757-416-7777
KEMPS RIVER
1320 Kempsville Road
Virginia Beach, VA 23464
Directions
HOURS
Mondays ONLY • 11am - 7pm
CONTACT INFO
(757) 364-0067
Fax: 757-416-7777