Patients in pain?
Refer them to Thrive and they'll be in good hands!
We're you're partner in helping your patients thrive.
Same day, evening, and weekend appointments available!
If you'd like your patient to receive physical therapy, simply fax over a referral with an "eval and treat" order and any other notes you'd like us to know. We will call them directly to set up the appointment.
Fax: (757) 416-7777
You may also call us directly at (757) 364-0067 and speak to one of our PTs.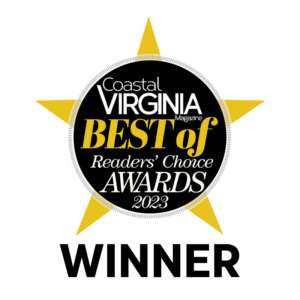 GOLD Physical Therapy, Southside
GOLD Massage
SILVER Alternative Health, Southside
Thrive is a Participating Provider for the following networks:
Aetna HMO/POS/PPO
Anthem Blue Cross Blue Shield
Anthem Healthkeepers, Inc.
Cigna PPO/POS
Medicare (including Humana Gold Medicare)
Tricare – All forms, Including Humana Gold Medicare
United Healthcare
VA – Veteran's Affairs (Community Health Optum)
Workers' Compensation (One Call, Medrisk, Corvel, Paradigm)
*We will contact your patient's insurance provider to verify eligibility and benefits.
Other Payment Options
In addition to accepting medical insurance, we also have membership and package options to reduce a patient's financial burden, as well as have discounted cash pay options. In addition to Physical Therapy, we offer other effective healing services including acupuncture, medical massage, cupping, energy healing, sports psychology, and restorative fitness private and small group classes. Check out our service section to learn more.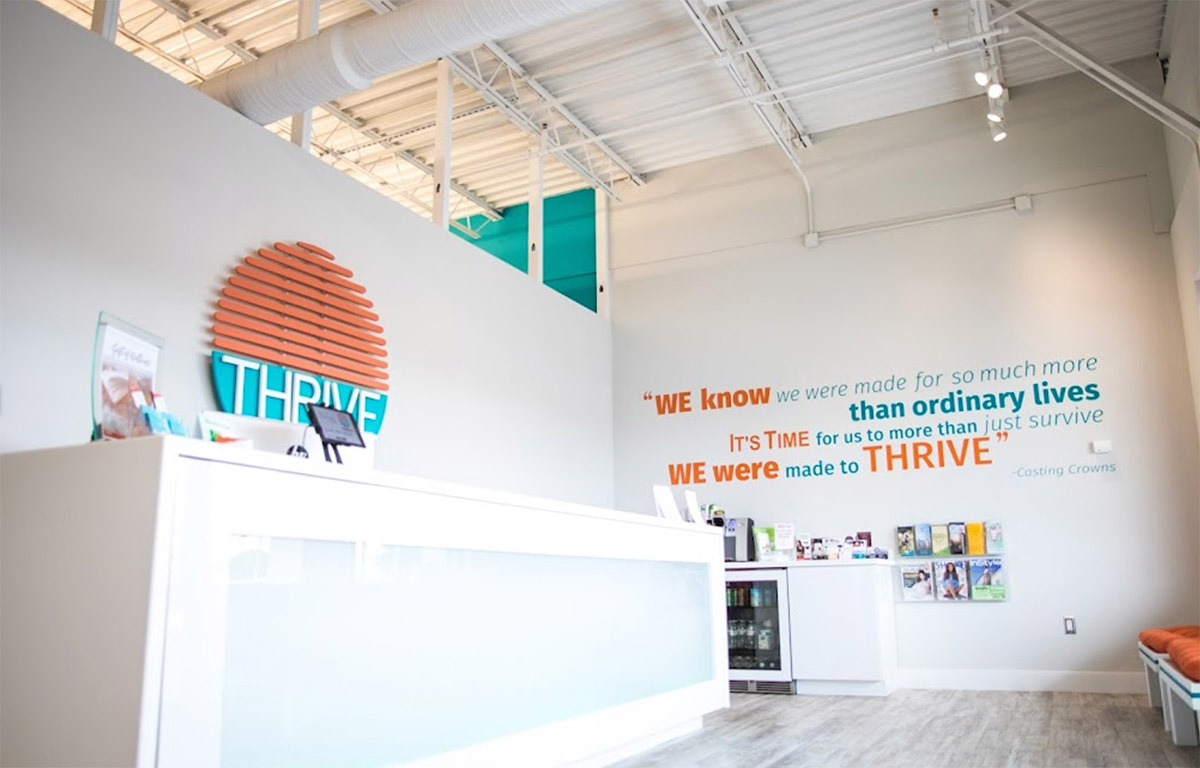 Thrive Proactive Health Market Square
2830 Virginia Beach Blvd., Virginia Beach, VA 23452
CONTACT INFO
Tel: 757-364-0067
Fax: 757-416-7777
HOURS
Monday • 9am – 7pm
Tuesday • 9am – 7pm
Wednesday • 9am – 7pm
Thursday • 9am – 7pm
Friday • 8am – 4:30pm
Saturday • 9am – 2pm alternating
Sunday • CLOSED
Thrive Proactive Health Kemps River
1320 Kempsville Road, Virginia Beach, VA 23464
Second floor, above Natural Bodz Fitness Center.
CONTACT INFO
Tel: 757-416-6700
Fax: 757-416-7777
HOURS
Monday • 11:30am – 7pm
Tuesday •  CLOSED
Wednesday • 10am – 6:30pm
Thursday • 9am – 5pm
Friday • 9am – 4:30pm
Saturday • CLOSED
Sunday • CLOSED

Julie Blandin
PT, ATC, CSCS, PRC, DipACLM • Provider 
Biomechanical Specialist & Movement Expert and Physical Therapist
Julie is an industry leading Sports Rehab and Postural Restoration® Specialist with over 17 years of experience in the Fitness and Sports Medicine industry. She is the only Hampton Roads Therapist Certified Provider in Postural Restoration®.
Through her diverse educational background and willingness to explore the unknown, Julie has developed an extensive and unique postgraduate skillset to offer you a holistic perspective on injury rehabilitation, prevention, and maintenance. Julie's expertise bridges the gap between rehabilitation and performance. She highly values and understands the integration involved in the continuum of care associated with treating athletes and patients of all ages.
She has aborted many traditional therapy techniques in the quest to learn an advanced science that offers even the toughest patients some if not complete relief.
"I love purpose, passion, and serving others. Helping people achieve their goals and the health of our team is extremely important to me. I liberate and amplify the strengths and talents of others and facilitate teamwork so that we together can exceed expectations."
– Julie
Julie's Experience
Licensed Direct Access Physical Therapist
advanced training in: 

Movement Impairments
Functional Movement
Osteopathic Manual Medicine
Pain Science
Dry Needling
Vacuum Cupping Therapy
Anatomy Trains
Various Manual Therapies
Instrument Assisted Soft Tissue Mobilization
Certified Provider in Postural Restoration

Certified Athletic Trainer: experienced working with athletes of all levels, including: 

Weekend warriors
Elite collegiate
Professional
Tactical

Certified Strength & Conditioning Coach

Extensive Post-Graduate Study in the Postural Restoration Science

Faculty Member of the Postural Restoration Institute: teaching nationally to: 

Health Care Practitioners
Strength Coaches
Athletic Trainers
Fitness Professionals
On a personal note…
Loves boating, beach days, and country concerts
A proud military wife
Loves to eat anything Italian
Favorite movie – Fast & Furious
Favorite music – Country

Dante Leone
PT, DPT, OCS, DipACLM, CSCS • Provider
Business Operations Director, Physical Therapy Director
Dante believes in empowering people to have the knowledge and tools they need to control their health and wellness. As a healthcare professional, he takes pride in guiding his patients to improve their well-being and be able to enjoy all of life's activities.
Dante loves being able to work one-on-one with all types of people to build strong lasting relationships around the common goal of optimizing health. He understands the complex biological, psychological, and social impacts to our health, and addresses these various factors with a holistic treatment approach.
Dante has spent his career in outpatient orthopedic physical therapy, as well as an embedded physical therapist in an industrial setting. He has worked with a variety of patients, including athletes, weekend warriors, post-surgical, manufacturing, and chronic pain.
Dante's Experience
Doctor of Physical Therapy from Rutgers, The State University of New Jersey
Board Certified Orthopaedic Clinical Specialist
Certified Strength and Conditioning Specialist
Certification in Dry Needling
Pain Neuroscience Education
Certificate in Plant-Based Nutrition
On a personal note…
A proud father of two young boys, and husband of a teacher
Passionate about the impacts of nutrition on health
Dante grew up in Wisconsin, but definitely born for the beach life
Loves being outdoors, going to the beach, live music, obstacle course races/Mud runs, vegetable gardening and cooking.
Favorite music – Jam band, folk, americana, alternative, R&B, Neo-soul
Favorite movie – He loves documentaries. Some of his favorites include The Game Changers, What the Health, Forks Over Knives, A Life on Our Planet.
Dante was lucky to go to Sicily with his wife for their honeymoon, and would love to go back. It doesn't get any better than Italian food straight from the source.

Giselle Vermilyea
DPT, RYT • Provider
Physical Therapist
For Giselle, yoga has been an excellent way to balance mind and body while promoting healthy movement patterns. She aims to integrate principles of yoga with her physical therapy practice and as it ties into postural restoration. She believes that movement is medicine and everyone is capable of changing and optimizing their personal journey with health and wellness.
Giselle's Experience
Giselle's clinical experience has been largely in outpatient orthopedic physical therapy. Throughout her education and training, Giselle has aimed to dissect what motivates others to pursue healthier, holistic, and more sustainable outcomes rather than chasing symptoms.
She has had the opportunity to work with individuals of all ages and functional capacities – from military members to weekend warriors – and enjoys the challenge of creating an individualized treatment plan to optimize one's movement.
Education / Certifications / Training Courses
Doctor of Physical Therapy from Samford University in Birmingham, AL
Certified in Dry Needling
Registered yoga teacher, certified in hatha-vinyasa yoga instruction
Further education in Nutrition and Healthy Living from Cornell University
On a personal note…
Giselle has been fortunate to be well-traveled from trips with her family growing up, but would love to visit more of Europe with her husband and son! She lived in Japan for three years before moving to Virginia Beach and loved the opportunity to live abroad. She finds cultural immersion eye-opening and fascinating.
Giselle is a proud mother and military wife. She values time with her family and creating experiences with her baby boy and husband.
Hobbies include going to the beach, cooking and trying new foods, yoga, hiking, and cycling

Brooke Chandler
PT, DPT • Provider
Physical Therapist
Brooke is a Virginia beach native and has found most joy in her career by combining her expertise of manual therapy with movement to guide her patients. She is very excited to incorporate postural restoration into your plan of care to optimize your daily life. She believes there is a way to navigate your path to restore doing what you enjoy pain-free, even if it means that path looks a little different than what you imagined. She encourages all her patients to be open-minded and positive.
Brooke's Experience
Brooke has spent most of her career working with outpatient orthopedics. This has encompassed providing treatment for a variety of patients including post-surgical, athletes, weekend warriors, active duty military and families.
Education / Certifications / Training Courses
Doctor of Physical Therapy from the University of St. Augustine for Health Sciences
Extensive education in Manual Therapy courses
On a personal note…
Brooke is a proud mother, military wife, and fur mom to 2 pups.  She loves volleyball and has played since the age of 14 and now coaches. Her favorite hobbies include reading a good thriller book, traveling, and getting together with friends for karaoke.
MARKET SQUARE
2830 Virginia Beach Blvd.
Virginia Beach, VA 23452
Directions
HOURS
Monday • 9am - 7pm
Tuesday • 9am - 7pm
Wednesday • 9am - 7pm
Thursday • 9am - 7pm
Friday • 8am - 4:30pm
Saturday • 9am - 2pm alternating
Sunday • CLOSED
CONTACT INFO
(757) 364-0067
Fax: 757-416-7777
KEMPS RIVER
1320 Kempsville Road
Virginia Beach, VA 23464
Directions
HOURS
Mondays ONLY • 11am - 7pm
CONTACT INFO
(757) 364-0067
Fax: 757-416-7777