March 2017 Seattle PRI Fitness Course Review
This past weekend, I was invited to teach at a beautiful Pro Sports Club Performance Facility outside of Seattle. This kicked off the 2017 PRI Integration for Fitness and Movement course schedule. It was a great weekend!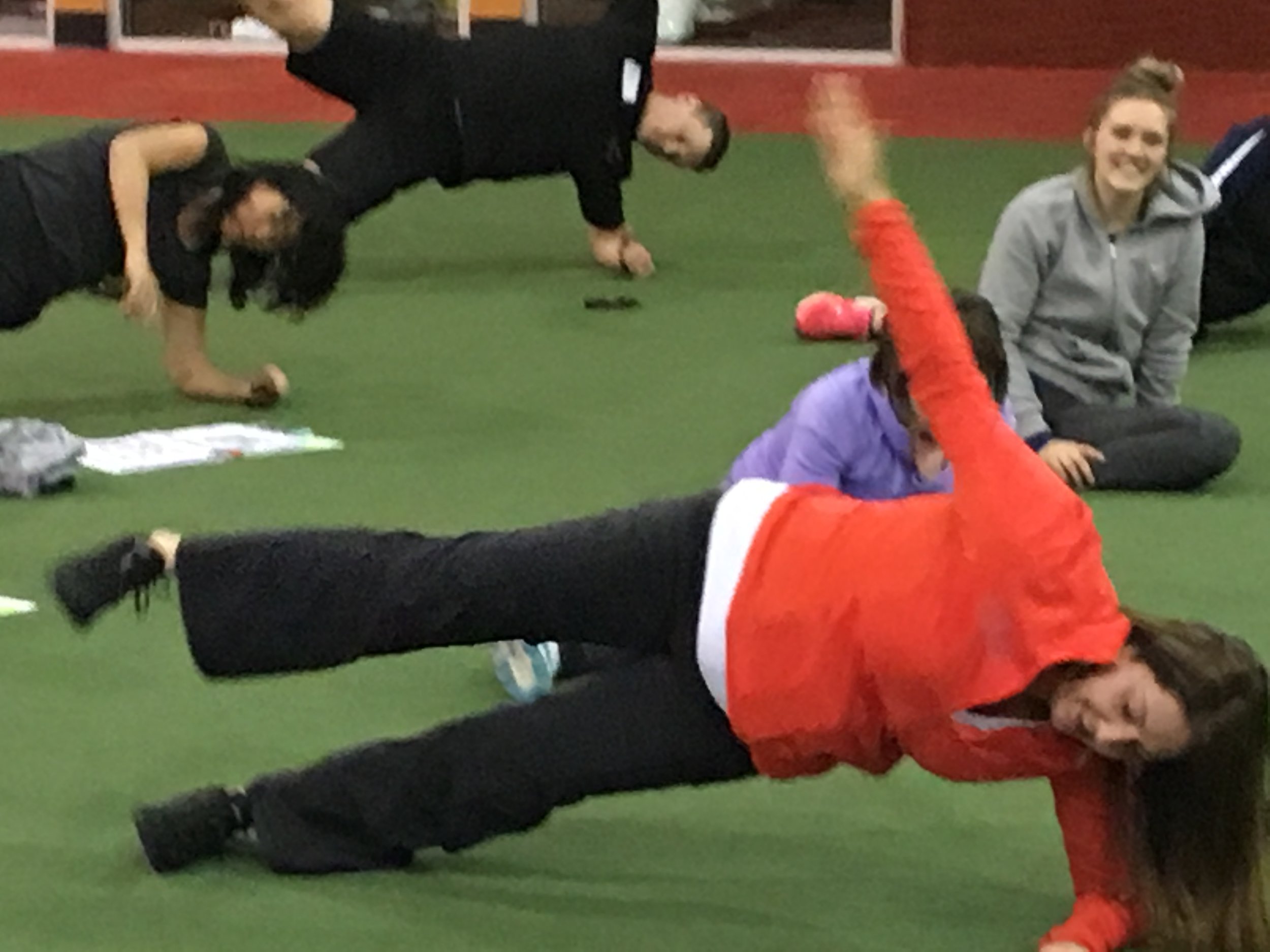 You can read the full March 2017 Seattle PRI Fitness Course Review review here.
This is a 2-day advanced lecture and lab course designed to assist personal trainers, fitness instructors, coaches, sports medicine professionals, and movement enthusiasts in restoring tri-planar function and core performance. Participants gain an appreciation for PRI fundamental principles as applied to various fitness, performance, and rehabilitation settings. PRI-based screening tools are provided to guide exercise selection, technique cueing, and programming. Emphasis is placed on biomechanical components of gait and thoracic position, as well as neurological movement concepts like breathing, grounding, and proprioceptive integration. Lab sessions allow participants to experience each of the principles presented and learn how to immediately apply concepts in their setting. Programming is designed to restore alternating reciprocal movement patterns to optimize athletic durability.
OUR VALUES
Thrive is a team of committed and hard-working professionals devoted to the healing, performance, and empowerment of our clients supplied by our dedication to proactive health, personalized services, and a conviction towards delivering the results they need to THRIVE at home, at work, and in competition!
For both our clients and employees, we believe that we are responsible for providing excellent experiences. We hold high standards for ourselves and focus on the constant improvement of our practice. It is our promise to strive to understand and satisfy the needs of your health–and you can trust that we deliver what we promise.
To guarantee results, we develop strategic plans and creative solutions for our clients. Healthcare and technology are ever-changing and advancing; which is why we are dedicated to lifelong education. We are continuously deepening our knowledge and embrace the agility necessary for innovation.
We've created a culture that encourages and thrives off of 'togetherness'. We believe that when our team works together, you receive the best care and most successful results. Support, respect, and trust within our team ensures that we're working with a common purpose for your needs.