THRIVE PROACTIVE HEALTH KEMPSVILLE
Our Kempsville Office is located above Natural Bodyz Fitness. Here we offer a variety of services to help restore, revive and optimize your physical performance.
Contact us at Thrive Proactive Health. Let us help you live a life that thrives!
*Now Offering Acupuncture On Wednesdays at our Kempsville Location
Meet our Kempsville Crew: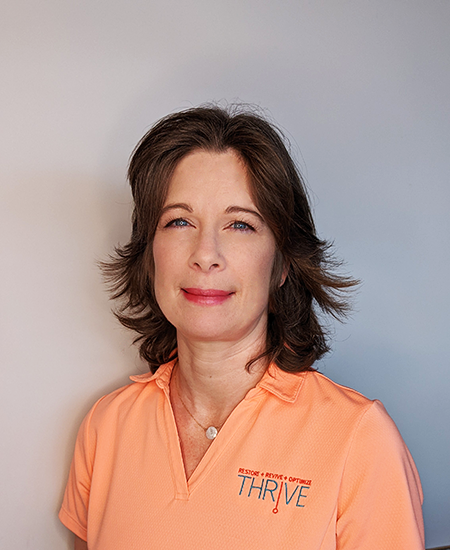 SHANNON ALLISON
DPT, MT | Physical Therapist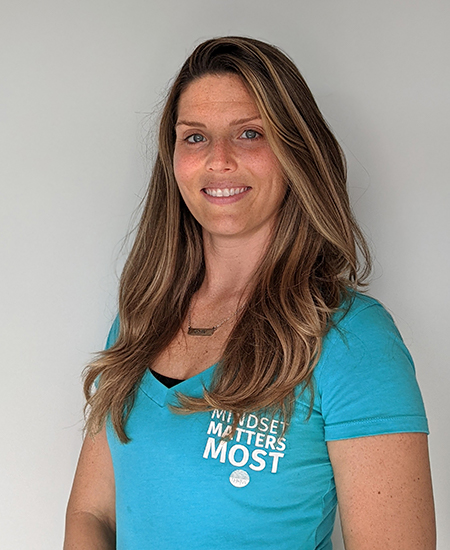 BRITTANY PRUS
Program Director + Rehab Aid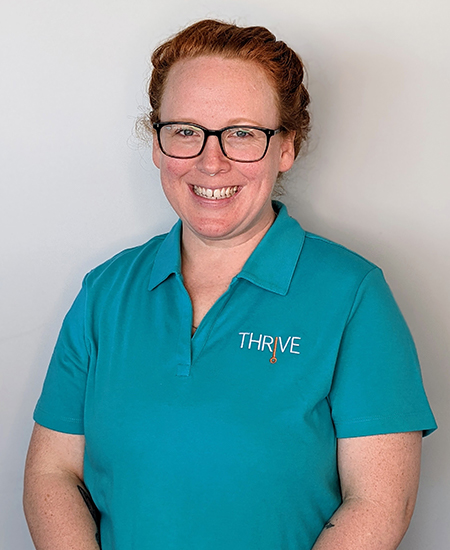 KATE THURSTON
CMT | Massage Therapist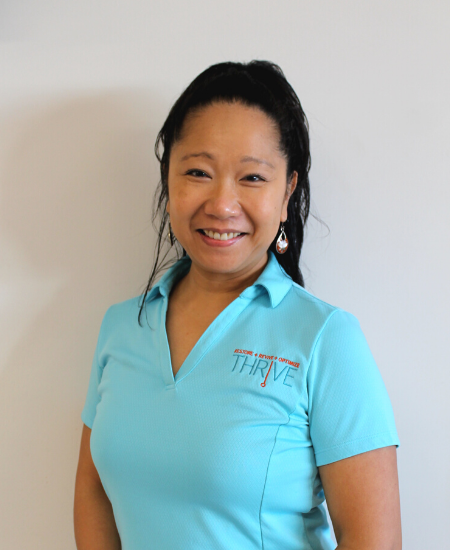 Meet Vivian: PHD + LAC + DIPL OM | Acupuncturist
Vivian listens with a patient ear and treats with a compassionate heart. Her philosophy is that we all possess an innate healing wisdom and the patient and therapist can work as a team to bring the body-mind into balance. She is certified in Clean Needle Technique and is licensed to perform acupuncture in the Commonwealth of Virginia through the Board of Medicine. Other degrees include a Master's of Medical Qigong and a Doctorate in biomedical research. She is dedicated to the practice of the holistic healing arts and draws upon Traditional Chinese Medicine (TCM) to address health concerns and improve well-being. TCM theories are used to identify the "root" of a health condition, rather than treating only the "branches" or clinical symptoms. Her goal is to integrate complementary treatment strategies with Western medical supervision to best support the patient as a whole.
Discover more about thrive
Thrive is a team of committed and hard-working professionals devoted to the healing, performance, and empowerment of our clients supplied by our dedication to proactive health, personalized services, and a conviction towards delivering the results they need to THRIVE at home, at work, and in competition! 
MARKET SQUARE
2830 Virginia Beach Blvd.
Virginia Beach, VA 23452
Directions
HOURS
Mon – 9:00am to 7:00pm
Tue – 10:30am to 7:00pm
Wed – 9:00am to 7:00pm
Thu – 10:30am to 7:00pm
Fri – 9:00am to 4:30pm
Sat – 9:00am to 2:00pm (every other Saturday)
Sun – Closed
CONTACT INFO
Tel: 757-416-6700
Fax: 757-416-7777
Email Us
KEMPS RIVER
1320 Kempsville Road
Virginia Beach, VA 23464
Directions
HOURS
Mon – 10:30am to 7:00pm
Tue – 9:00am to 7:00pm
Wed – 11:00pm to 4:00pm
Thu – 10:30pm to 7:00pm
Fri – 9:00am to 2:00pm
Sat – CLOSED
Sun – CLOSED
CONTACT INFO
Tel: 757-416-6700
Fax: 757-416-7777
Email Us